University of Delaware women's soccer team unveils 2021 signing class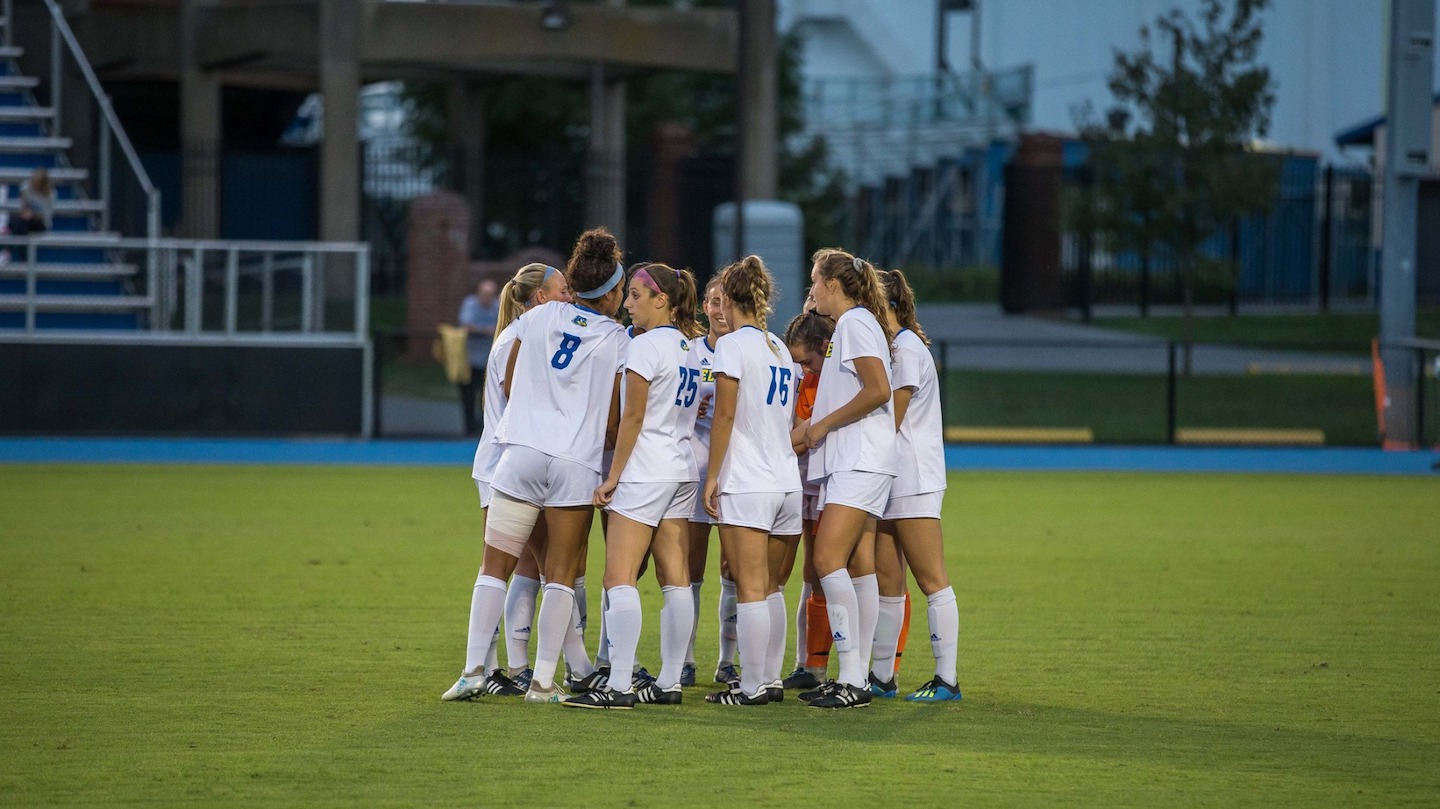 The University of Delaware women's soccer program has announced a signing class of versatile athletes from some of the top youth clubs in the country, including some in-state talent.
Six new Blue Hens will be eligible to play in the fall of 2021: Sydney Adkins, Kelly Chittenden, Caitlin St. Leger, Morgan Tilley, Kayla Waldron and Sydni Wright.
"I think the most exciting thing about this 2021 class is that, although it's not the biggest class in numbers, this is an impactful class," head coach Mike Barroqueiro said. "This is a class that's going to help build the depth of our roster, which is critically important in college soccer."
"There's versatility within every single member of this class, so I'm excited for the opportunity to see how each one of these kids best fits into the style we're trying to play," Barroqueiro continued. "But I think the most important thing about this class is that we already know that every single member is the right person for what we're building within the program. Every single kid in this class is a high level competitor, knows what it means to face and work through adversity, and is committed to their teammates."
Forward
Harrisburg, Pa.
Central Dauphin HS
PA Classics Development Academy
Four-year starter for Central Dauphin, leading the Rams to a Commonwealth championship and District final with a 13-1 record as a senior.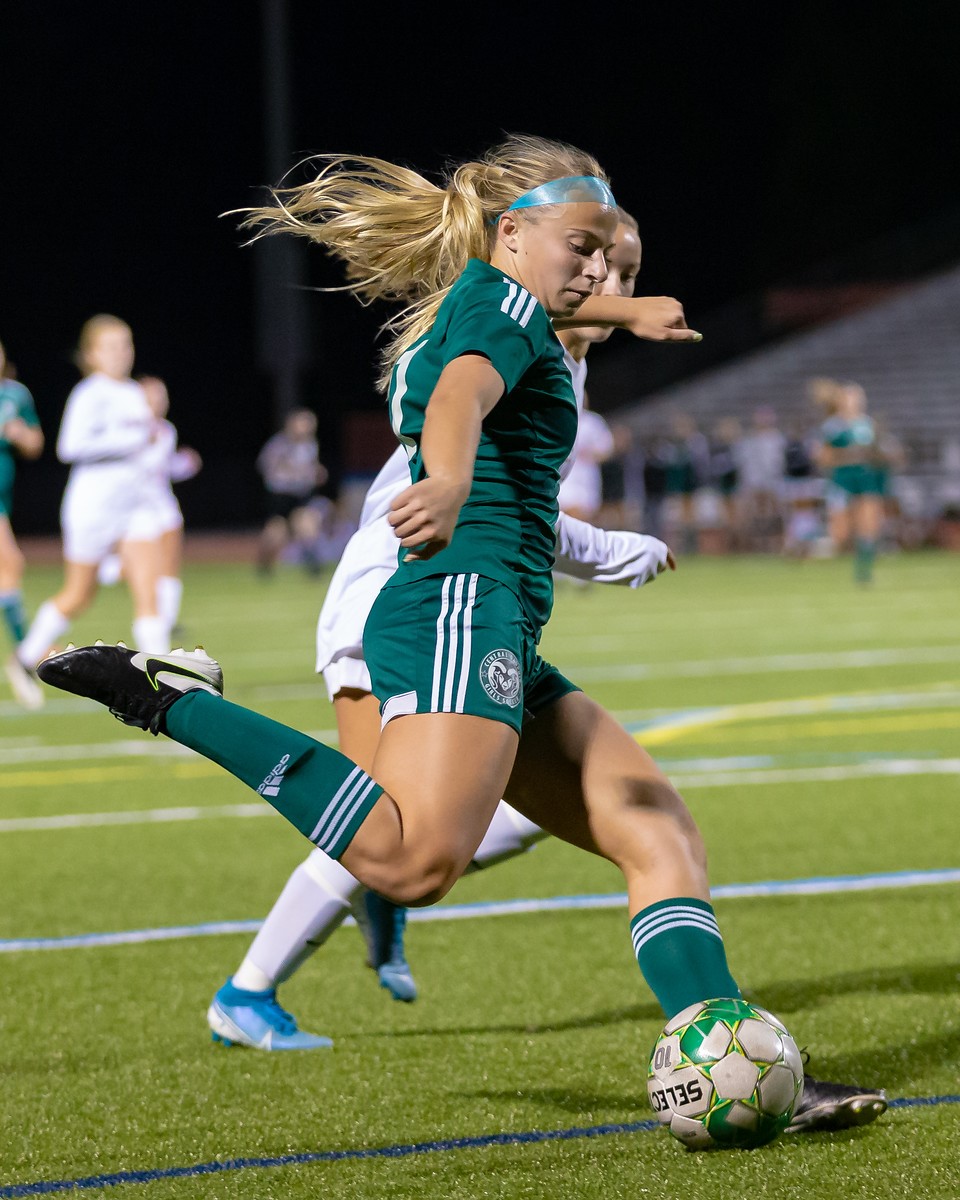 Barroqueiro on Adkins: "Sydney Adkins is coming from PA Classics Development Academy, so she was playing in one of the top leagues in the country throughout the recruiting process. She is incredibly athletic; a very quick, very direct forward. She's got pace where she can take any defender 1v1. Her initial reaction any time she's getting ready to receive the ball is 'can I go to goal?' I love that quality about her. I love her desire to want to score goals and take on the responsibility of changing games. So for us, she fits our system really, really well. I think she's going to be an incredibly dangerous attacking player in the conference over the course of her career."
Goalkeeper
Ridgefield, Conn.
Ridgefield HS
Connecticut Rush
A four-year varsity letterwinner and a team captain as a senior, Chittenden won two Connecticut state championships and three regional championships. The Tigers collected a 43-4-10 record across her career.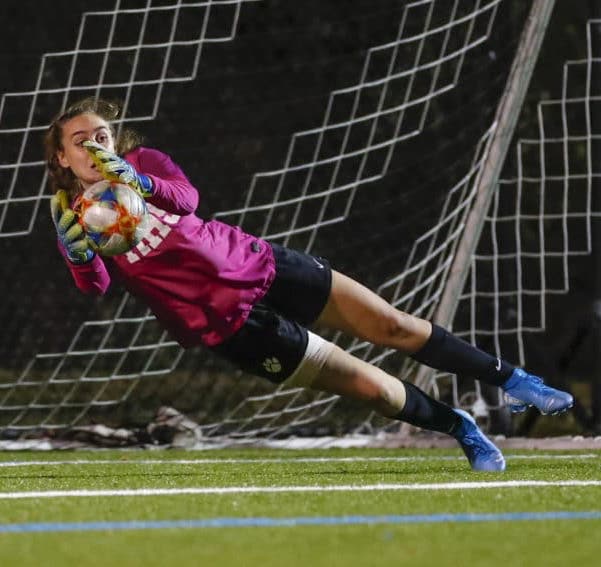 Barroqueiro on Chittenden: "Another player who's competing at the highest level. With Kelly, we were excited to add her because we have a history here at Delaware, going all the way back to my first year, where we've had really solid goalkeeping. I think Kelly is going to be another in a long line of solid goalkeepers that are going to come through our program. She's got all the tools; she's got a great build, she's got really good athleticism, she's obviously played at a really high level. I'm excited to get her into an environment with [assistant coach] Mike Shenigo day in and day out where she can really hone her skills and help compete in that role. Between Kelly and Lauren Krinsky and Mia Reed, I think we're going to have a really good goalkeeping core."
Midfielder
Bear, Del.
Caravel Academy
Sporting Delaware
Ireland U17 National Team
A top player in the state of Delaware, who also has international experience playing for the U17 Irish national team.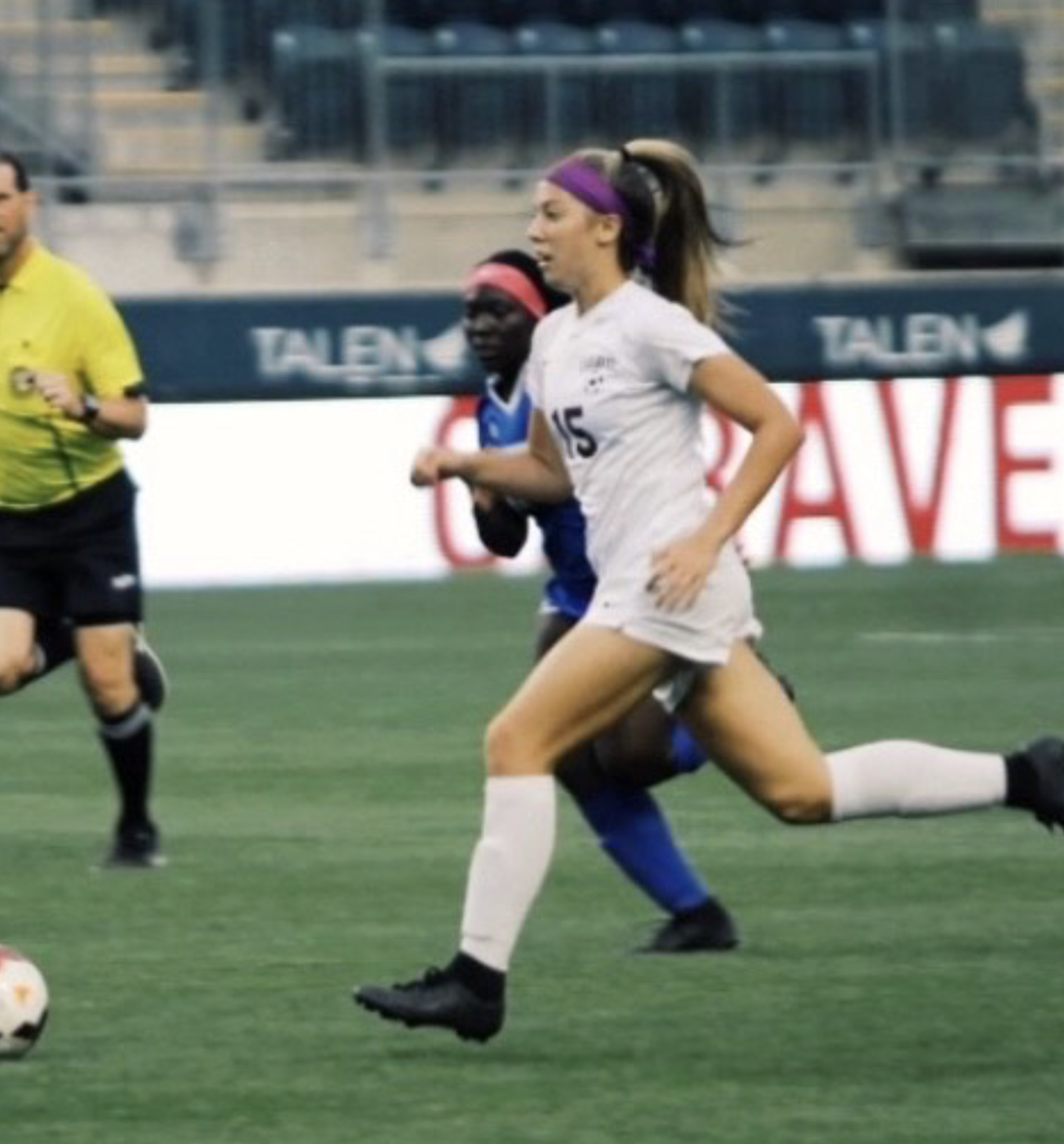 Barroqueiro on St. Leger: "Caitlin is somebody that I'm really excited about. Being the coach at a state university, I think it's always an exciting thing when you can recruit top talent from within the state. Caitlin St. Leger is undoubtedly one of the best players in the state of Delaware coming out of this class, and for a multitude of reasons. She's got an incredible balance of athleticism, technical ability, and then her soccer IQ is off the charts. Her dad was a collegiate soccer player as well, so this is something that runs deep in her veins. On top of all of that, she has international experience. She's currently playing with the Irish national program. Caitlin St. Leger allows us to add another player to our arsenal who is not only incredibly talented, but somebody who's incredibly versatile. Caitlin can play out of the center of the midfield, she could play as a winger, she could play up top because she's very savvy around the goal. She's going to be an impact player."
Midfielder
Durham, N.C.
Saint John's Catholic Prep/Middletown HS
Bethesda ECNL
An all-conference and all-county honoree at Saint John's Catholic Prep, Tilley also served as a captain for Bethesda Soccer Club, one of the top club teams in the country.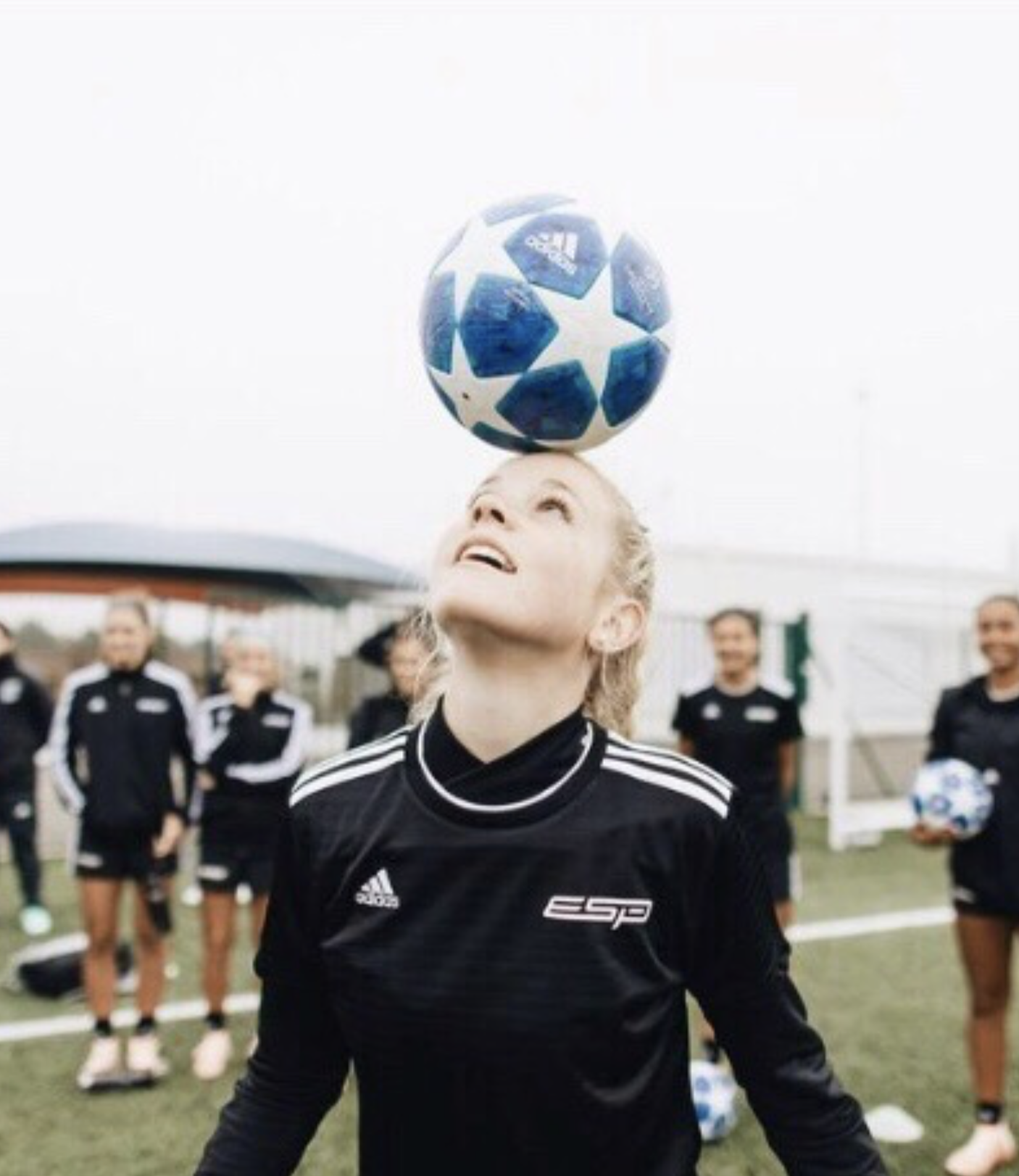 Barroqueiro on Tilley: "Morgan is somebody that we're really excited about.. She's actually enrolling early so she'll be here in a couple weeks, which is great, it's going to give her an opportunity to get acclimated to the college game. Morgan was somebody that our staff identified really early in the process. You can't miss Morgan, because she's about six feet tall. She's the biggest kid on the field, but then on top of her size, she's incredibly skillful. She's got a great technical base, and then she's got a great level of athleticism to go along with it. To have that size and that frame, but be able to very smoothly dribble past opponents, that's not a combination that you see very often and Morgan has that. She just has a multitude of skills that translates to a lot of different positions on the field, which is always really useful for us. Morgan is another player who has the combination of size, athleticism, and technical ability where she's going to find a way to get onto the field and she's going to find a way to make an impact."
Defender
Frederick, Md.
St. John's College High School
Bethesda ECNL
A two-time champion of Washington D.C. with St. John's College High School, Waldron helped the Cadets record 14 shutouts in her first three high school seasons.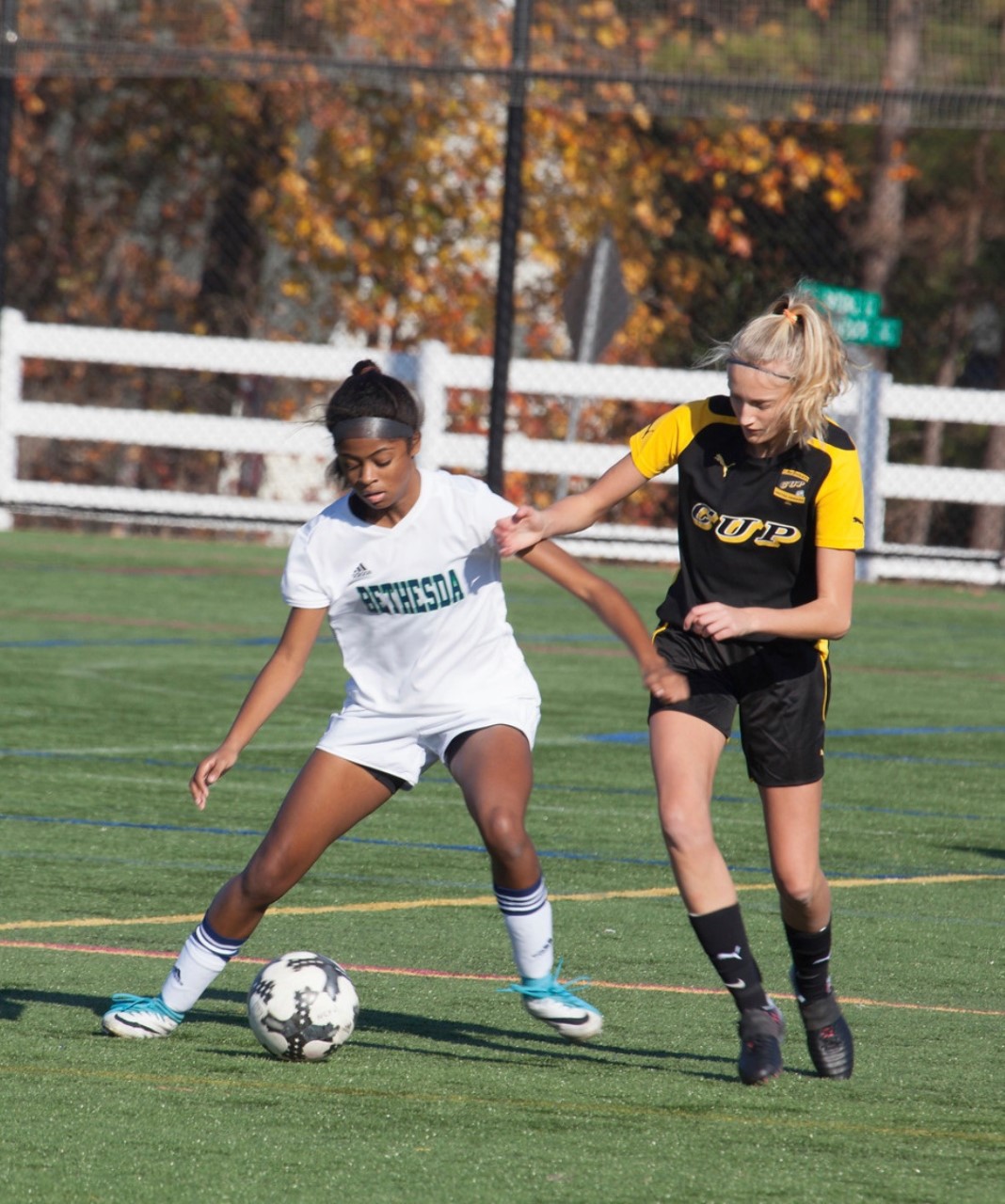 Barroqueiro on Waldron: "Kayla is club teammates with Morgan Tilley, so they're both coming from Bethesda Soccer Club. I think it's always a nice thing when you can recruit two players from the same club team, there's a sense of comfort there for them. When I think of Kayla, I think of versatility. She can play as a central defender, she could play as a wider defender, I think she's technically proficient enough where she could play in the center of the midfield if we need her to. She's going to be somebody that is smart enough and hardworking enough where we could probably use her in a variety of roles. And that's going to be huge for us. I think the great thing about recruiting kids that are currently competing at the highest levels is that these are kids that know how to be successful. They have learned that skill throughout club soccer and that's certainly the case with Kayla, she's coming from a great environment."
Midfielder
Bear, Del.
Padua Academy
Penn Fusion ECNL
A two-time state champion with Padua Academy, Wright was a First Team All-State selection in 2019.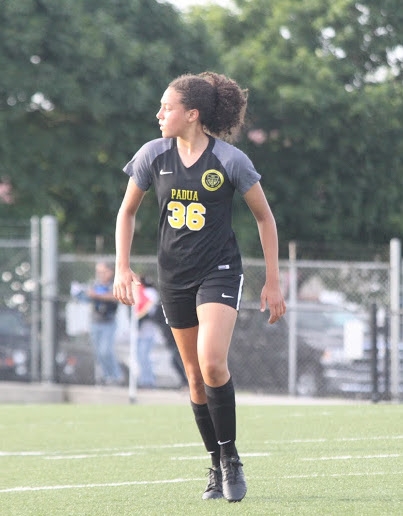 Barroqueiro on Wright: "Sydni Wright is absolutely an incredible kid, another local kid. I think we have the two best kids in the state of Delaware coming in to play for us in the same year. Sydni Wright is, I think, everything you would want as a college soccer coach. She is an incredible player that has an incredibly high ceiling. She has this infectious personality, and she does such a good job of bringing that fun-loving attitude onto the field. She's not sacrificing competitive drive, she's as fierce a competitor as anybody that I've ever recruited before. She's a kid that can play in a multitude of spots, she could play in our back three, she could play in the center of the midfield because she's very clean technically, but she's also super athletic. So I could see a situation where she's playing as one of our wingers."