Rice University signs six incoming women's soccer freshmen for 2022-23 campaign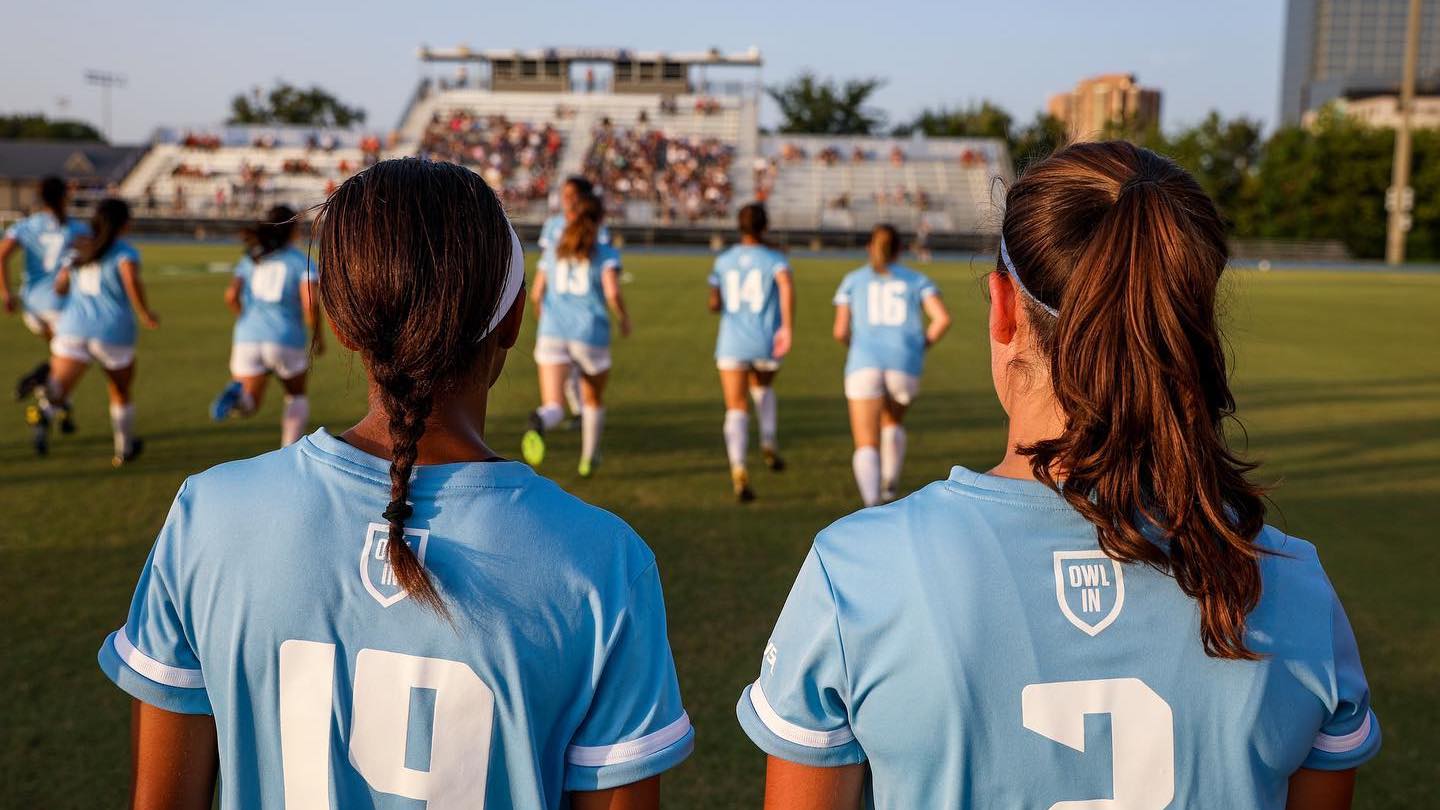 HOUSTON, Texas — Rice University head soccer coach Brian Lee has announced the signing of six players to national-letters-of-intent for the 2022-23 school year.
Forwards Jules Johnston (Jupiter Fla.), and Kallie McKinney (Tampa, Fla.), midfielders Jessica Molina (Fulshear, Texas), Bailey Peek (Coppell, Texas), and Kenna Sanders (Houston, Texas), and defender Carsyn Martz (Tampa, Fla.) all signed with the Owls for the 2022-23 athletic year.
Said Lee, "This is a class full of potential difference makers with a combination of athleticism and varied skill sets that should lay the foundation for a very successful transition to the American Athletic Conference during their time on South Main."
Johnston, a forward, played for Ed Steen at Suncoast High School, helping the team to three district championships and back-to-back Florida state titles in 2018 and 2019. Last year, she scored 33 goals and added 15 assists in just 14 games, earning Sun Sentinel and Palm Beach County First Team All-County honors. In 2020, she set a school and Palm Beach County record with 63 goals. Her performance earned her Sun Sentinel All-County 5A-2A and MaxPreps Suncoast High Player of the Year. In 64 career games, she scored 148 goals and assisted on 77 others. She was also a member of the 2022 Under-20 Puerto Rico Women's National Team for the CONCACAF World Cup that was postponed due to COVID-19.
Martz, a defender, played for Kenneth Roberts at Berkeley Prep. She twice led the Buccaneers to the regional semifinals and the district championship in 2019. Last year, she was named All-State and the Janet Alvarez Hillsborough County Female Soccer Player of the Year, scoring six goals and adding five assists. A four-time All-State honoree and three-time Most Valuable Player, she was twice named the Florida Athletic Coaches Association District Player of the Year while earning 2021 Berkeley Prep Female Athlete of the Year honors. In her career, she recorded 20 goals and assisted on 11 others.
McKinney, a midfielder, played for Alex Venegas for Plant High School where she helped the Panthers to a 15-4 record. Last year, she recorded 29 points behind eight goals and 13 assists, earning Senior All-Star honors in the process. A four-year First Team Florida All-Conference honoree, she scored 43 goals in her career while adding 24 assists.
Molina, a forward, played for the Houston Dash 04 Girls Academy, helping it to a 13-2-3 record and a second-place finish in the Frontier Conference. Molina scored eight goals before an injury cut her season short.
Peek, a midfielder, played for Fleur Benatar at Coppell High School where she helped the Cowboys to a 15-6-2 record and a No. 20 national ranking by TopDrawerSoccer. A four-year starter, she led Coppell High School to the playoffs all four years. She earned All-District and All-Region honors while recording 13 goals and 21 assists in her career.
Sanders, a midfielder, played for Josh Dolan at St. Agnes Academy, where she helped the Tigers to three consecutive District championships, two straight appearances in the Texas Association of Private and Parochial Schools (TAPPS) Division I state title game, and the 2020 state championship. Last year, she scored 23 goals and assisted on 10 others. Her performance led her to be named TAPPS Division I First Team All-District and All-State. In her career, Sanders recorded 38 goals and 19 assists while being named a two-time First Team All-State and All-District, 2020 First Team All-Greater Houston Soccer Private Scholl, and the 2020 U.S. Girls All-American Watch List.