NC State signs youth soccer standouts from across the country for 2022 class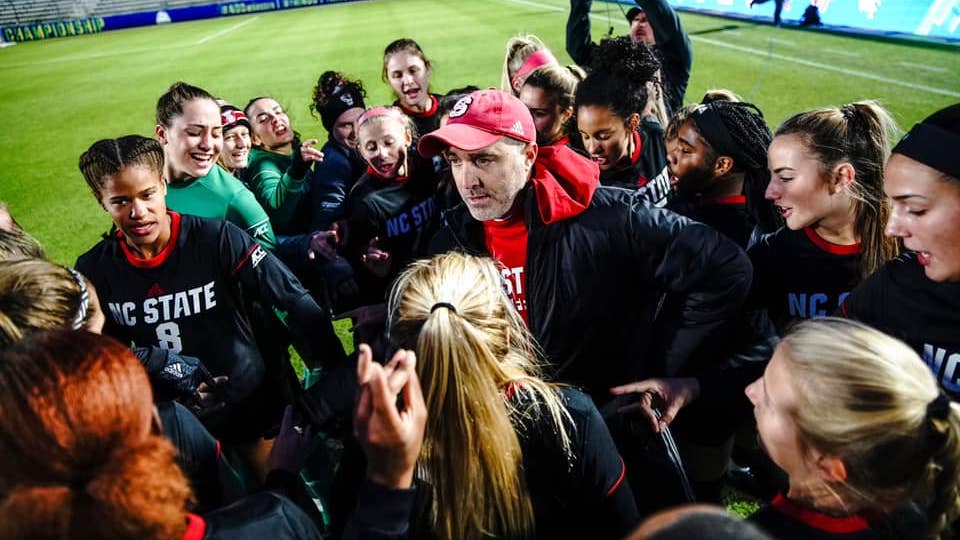 RALEIGH – The NC State women's soccer team has finalized its 2022 signing class, as announced by head coach Tim Santoro.
Along with transfers Alexis Strickland and Nina Nicosia, who were announced earlier this spring, Santoro will bring in Taylor Chism, Delaney Engel, Brooklyn Holt, Cienna Kim, Alex Mohr and Eliza Rich this fall.
"After a very large 2021 group and then navigating some player's eligibility options, the 2022 class is very intentional by building our depth in certain areas while adding some impact players short and long term," said Santoro. "We decided to alter and reorganize the entire program during the year off in 2020 and are now much more specific in how we recruit. This class will show that over the next four years."
2022 Freshman Class
Transfers
Nicosia, a 2021 selection to the All-ACC Freshman team at Louisville, is a current member of Argentina's U20 National Team.
Santoro on Nicosia: "Nina is a player that matches our style perfectly so when the opportunity arose in the transfer process this spring, it was an easy and obvious fit for both sides. She'll add even more creativity and technique to our attack."
Strickland, a Raleigh native, arrives to NC State as a transfer. In 2019 she played in all 27 games for North Carolina, including ACC Tournament and NCAA College Cup Final appearances, while registering four goals and three assists for 11 points.
In 2020 she was a medical redshirt at UNC before going to Oklahoma for the 2021 fall season. With the Sooners she had a goal and two assists in 17 games.
Santoro on Strickland: "Lexi is a player we recruited originally and someone I always believed fit best at NC State because of our soccer. She's very quick, has good attacking instincts, is competitive and will add a lot of experience to our group."