Texas A&M's Nathan Kogut named head coach at Lamar University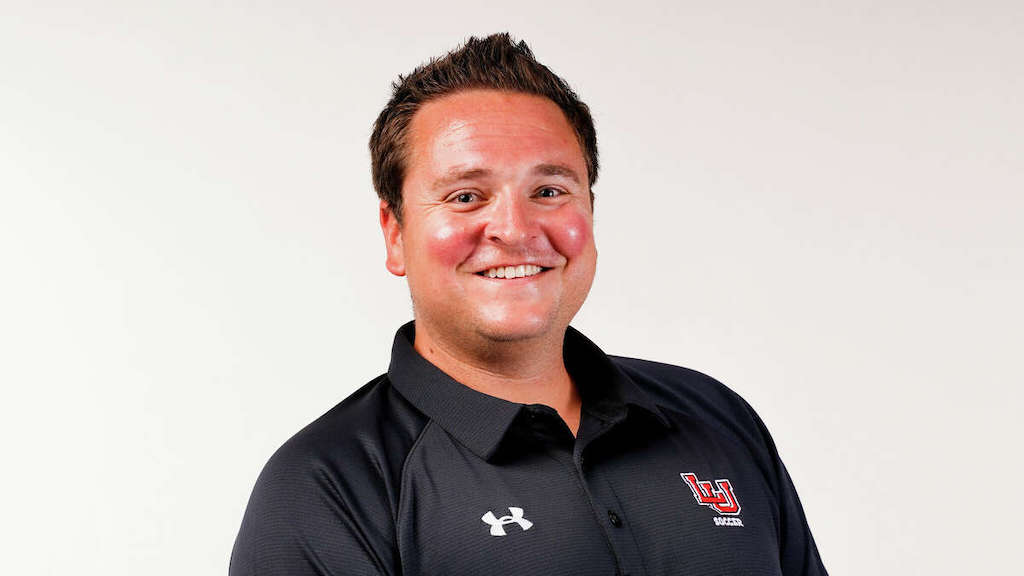 BEAUMONT, Texas – A coach with more than 20 years of experience at both the collegiate and club level, and most recently a four-year run at Texas A&M, Nathan Kogut has been named Lamar University head soccer coach, announced acting Director of Athletics Helene Thill.
"We are very excited to announce the hiring of Nathan Kogut," said Thill. "He comes to Beaumont from one of the top programs in the country. During his time in College Station, he helped lead the Aggies to several NCAA appearances while producing some of the top talent in the Southeastern Conference. We are very excited about the direction of our department under his leadership."
Kogut comes to the Golden Triangle from one of the premier programs in the country. During his time with the Aggies, Kogut helped produce a 50-23-6 (.671) overall record, three NCAA tournament berths, and a Southeastern Conference Regular-Season and Tournament title. In 2020-21, Kogut was a key member of a coaching staff that was named Southeast Region Coaching Staff of the Year.
The Aggies three NCAA tournament runs during Kogut's tenure saw Texas A&M advance to three second rounds, two Sweet 16 appearances and one Elite Eight matchup.
In addition to his day-to-day responsibilities, he helped coach 10 players to the United States Coaches All-Southeast Region team, 12 All-SEC selections (six SEC All-Freshmen team selections), including a league-best four first-team selections in 2020, two SEC Defenders and Midfielders of the Year, an SEC Forward of the Year, an SEC Freshman of the Year, two Hermann Trophy Semifinalists and three NWSL draft picks. In addition to the draft selections, he has helped produce several athletes who went on to sign professional contracts.
The Aggies also received the United Soccer Coaches Team Pinnacle Award – a combination of the Team Ethics and Sportsmanship and winning percentage (.750) – becoming the only Division I program to receive the award.
"I am incredibly honored and humbled to be able to lead the Lamar University women's soccer program," said Kogut. "I want to thank Dr. Taylor and Helene Thill, as well as the rest of the search committee, for the opportunity to lead this program on its quest for more championships and NCAA tournament berths. I look forward to the challenge of making sure Lamar continues to compete at the top of the sport while continuing to graduate quality student-athletes ready for the next step of their lives with a Lamar degree."
Prior to his time in College Station, Kogut spent one season as an assistant men's and women's coach at Illinois College. Upon his arrival, the men's squad more than doubled its win total from the previous year while producing two all-conference selections. Kogut also had collegiate coaching stops at Alderson Broaddus University, Glenville State College, Rhodes College and Alabama. During his time at Glenville, Kogut was tasked with the responsibility of building the program from the ground up.
"I am so excited to be at an institution that wants to recruit top student-athletes, compete for championships, and provide the full student-athlete experience," said Kogut. "The more I looked into Lamar and Beaumont, the more exciting this opportunity became, and I look forward to continuing the process of competing for WAC and Southland Conference Championships."
In addition to his work at the collegiate level, Kogut brings several years of experience working at the club level from all across the country. He's had stops in Texas, West Virginia, Tennessee, Alabama and Colorado.
A former player at Colorado State, Kogut began his coaching career with the Brazos Magic/Mystic Club. He brings with him numerous licenses and certifications, including the NSCAA National Diploma and the USSF National "D" License.