SMU women's soccer program hires Nicole Nelson as head coach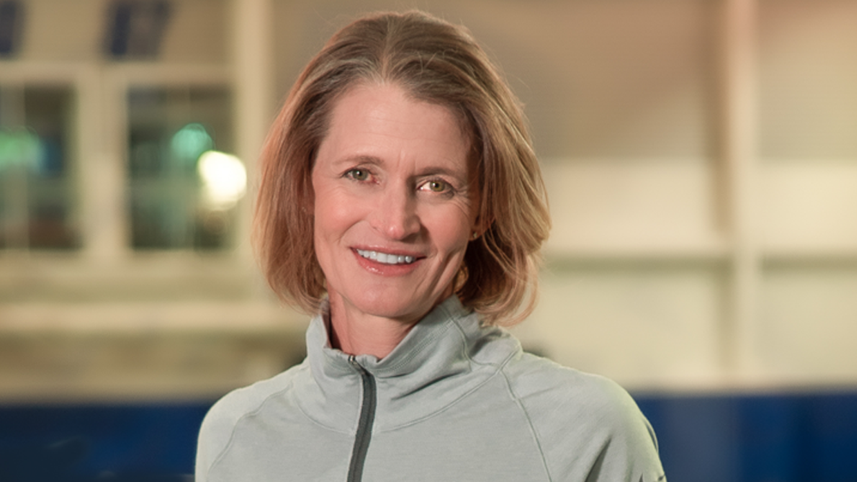 DALLAS – A veteran of more than 20 years of coaching, Nicole Nelson is returning to the Hilltop as SMU's Head Women's Soccer Coach, Director of Athletics Rick Hart announced.
Nelson previously served eight seasons as an assistant coach at SMU, serving under former National Coach of the Year Chris Petrucelli.
"We are excited to welcome Coach Nelson back to SMU," said Hart. "She is a dynamic leader and an experienced and tireless recruiter. Along with her staff and our student-athletes, we believe she will build on our culture of S.P.I.R.I.T. and position our program for conference championships and postseason success."
Nelson spent eight seasons as an Associate Head Coach and Assistant Coach for the Mustangs from 2012-2019 before founding Nicole Nelson High-Performance Consulting. As a High-Performance Consultant & Crucial Competencies Coach, she specialized in serving high-performance coaches, athletic administrators and athletes who are self-motivated to improve performance, exceed perceived limitations, embody their full potential, and positively impact others while doing so.
"First, I would like to thank Rick Hart, Susan Vollmerhausen and the rest of the hiring committee for entrusting me with the opportunity to lead this program," said Nelson. "I would also like to thank Chris Petrucelli for giving me the opportunity to come to SMU with him 10 years ago and for his mentorship throughout most of my career. The opportunity to lead a program, especially in the great condition of our program, is unique and I appreciate it.
"When I stepped away from coaching in 2020, I knew that this was the only job that I would come back for. Having the familiarity with SMU that I do, I know the value of the combination of a prestigious degree, an elite athletic experience, a dynamic city, a fertile recruiting base and more. I am excited to get back with our team and start building on the foundation that has been laid toward bringing conference titles to the Hilltop."
In addition to her coaching career at SMU, Nelson has served as an adjunct faculty member for SMU Sport Performance Leadership and earned a Master's Certificate in Executive Leadership Coaching and Conflict Management. Outside of SMU, she worked as a talent scout for US Soccer Identification Centers and Development Academy.
In 2019 on the Hilltop, Nelson helped SMU to its fourth-straight 10-plus-win season, notching a 12-7-1 record, including a draw with No. 25 Oklahoma State, and helping SMU to a ranking as high as No. 22 in the United Soccer Coaches poll. The Mustangs made an appearance in the postseason at the AAC tournament semifinal match. Player highlights for SMU included two All-AAC First-Team picks, two All-AAC All-Rookie choices and two All-AAC All-Tournament Team selections in addition to a CoSIDA Academic All-District First-Team honoree.
In 2018, Nelson assisted SMU to a ranking as high as No. 18. Three athletes received All-American Athletic Conference honors, including Allie Thornton with a First-Team selection and Courtney Sebazco with the Rookie of the Year honor. In 2017, the Mustangs reached No. 22 in the United Soccer Coaches Poll, the first time being ranked since 2006. SMU finished the season with three wins against top-25 teams (No. 17 Arkansas, No. 16 Oklahoma and No. 21 Cincinnati).
The Mustangs also advanced to the American Athletic Conference Tournament semifinal for the fourth time in five seasons. Four student-athletes earned AAC honors, including Claire Oates and Allie Thornton, who were named to the All-AAC First and Second Teams, respectively. Freshmen Hannah Allred and Isabelle Nashmi were named to The American All-Rookie Team.
In 2016, Nelson helped lead the Mustangs to a 13-7-2 overall record en route to their first NCAA Tournament appearance since 2006, as well as runner-up honors at the American Athletic Conference Tournament. Five student-athletes were named to AAC All-Conference teams, including Vanessa Valadez and Thornton, who earned First-Team honors. Following the AAC Championship, four members were named to the AAC All-Tournament Team. In 2014, Nelson helped guide Oates to conference Rookie of the Year honors and Second-Team All-Conference accolades.
Before coming to SMU, Nelson served as the head coach at Oklahoma from 2007 to 2011. During her time at OU, Nelson led the Sooners to an NCAA Tournament appearance in 2010 as she was named co-Big 12 Coach of the Year. That year, the team ended with the highest Big 12 finish in program history (T-3rd) and advanced to the Big 12 championship game, making it the first time that the program advanced past the first round. She coached players to numerous all-conference and all-region honors as well as several academic awards and had three athletes drafted to professional programs.
In July 2010, Nelson worked as a U.S. Soccer Region III age group coach. She was a member of the Olympic Development Program for Region III for nine years and served as the head coach of the US Soccer Region III '97 Age Group from July 2010-May 2013. Nelson took the team to events in Costa Rica and on a European Tour in March of 2013, where the team played games in Germany and Switzerland.
Nelson spent two years as an assistant at Texas (2006-07) under Petrucelli, where she served as the recruiting coordinator. She helped coach a Longhorn team that won back-to-back postseason Big 12 Championships in 2006 and 2007, and advanced to the NCAA Round of 16 both years. In 2005, Nelson served as the recruiting coordinator and an assistant coach at Baylor.
Prior to her time at Baylor, Nelson served as the head coach of the Stephen F. Austin women's soccer team (2002-2004), leading the team to two Southland Conference Championships. In her second year at the helm, Nelson's Jacks won the conference tournament and made the program's first NCAA Tournament appearance in 2003. In 2004, SFA won the regular season Southland Championship and Nelson was named the conference coach of the year for the second consecutive season. She led 25 student-athletes to All-SLC honors over three seasons and left the Jacks with the most wins in program history. Nelson served as an assistant at SFA during the 2001 season.
Before she started her career in coaching, Nelson played semi-professional soccer for the Austin Lonestars (W-League). Following that stint, she worked with numerous clubs and camps before taking her first position in the collegiate ranks as a volunteer assistant at her alma mater in 2000-01.
As a player, Nelson started every game and was the team captain in 1995, 1996 and 1997 at Oklahoma City University under Brian Harvey. Nelson was a three-time All-Sooner Athletic Conference member and Academic All-American. She began her collegiate career at Texas A&M University as a freshman and concluded it at OCU as an All-American (honorable mention).
Nelson earned a bachelor's degree in psychology and a Bachelor of Arts degree in Spanish in 1997 at Oklahoma City University, graduating with Magna Cum Laude honors. She received her Master's degree in Kinesiology from Stephen F. Austin in May 2005.
Nelson and her wife, Lee Ann Riley, reside in Dallas.