University of Maryland signs defender Christa Waterman on transfer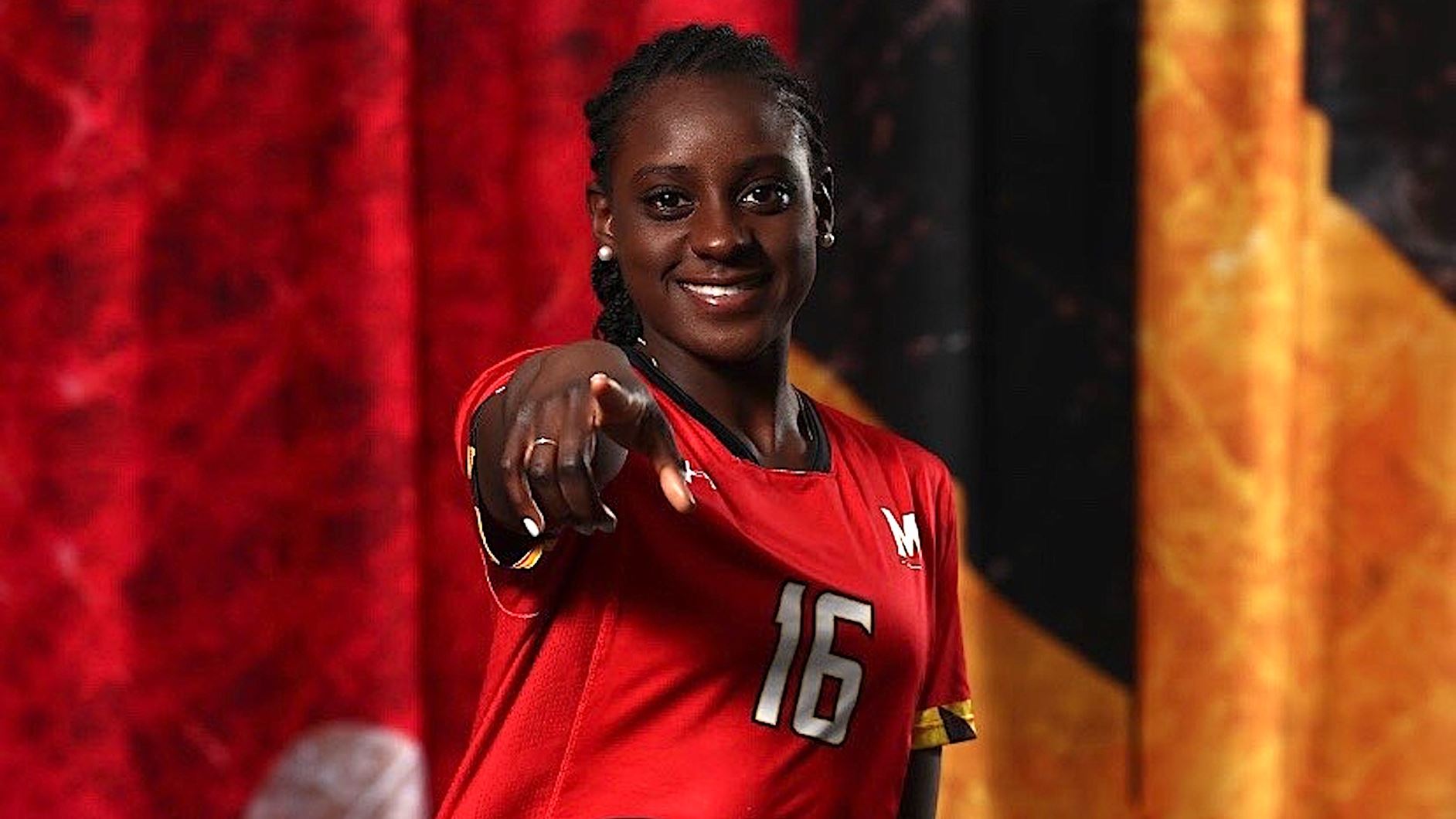 COLLEGE PARK, MD – Christa Waterman, who was a three-time First-Team All-Northeast Conference selection while playing at Fairleigh Dickinson University has joined the Terps for the 2022 season.
Waterman, a defender, is a native of Perry Hall, Maryland and played her high school ball at Eastern Tech High School.
CHRISTA WATERMAN
DEFENDER
PERRY HALL, MD
EASTERN TECH HS / FAIRLEIGH DICKINSON
As a Senior at FDU (2021): Earned First Team All-NEC honors for the third consecutive season, becoming the first Knight since Rachel Hoekstra in 2015 to do so … Earned NEC Defensive Player of the Week for the week of Oct. 12 … Started an appeared in 18 matches for the Knights, playing at least 80 minutes in 16 of them … Scored the eventual game-winning goal for the Knights against Central Connecticut State on 10/10 in a 2-1 victory … Also logged a goal in the NEC Tournament Semifinals in the 5-3 victory over Sacred Heart on 11/5
As a Junior at FDU (2020-21): Named to the First Team All-NEC for the second straight year and second time in her career … Waterman consistently makes plays on the ball and plays a major part in a Knights defense that only allowed six goals in NEC play, which was good for a 0.86 goals against average … The junior started five matches on defense and logged over 373 total minutes.
As a Sophomore at FDU (2019): Waterman started all 19 games and was named to the First Team All-NEC for her efforts as a sophomore … She consistently matched up with the opposing team's best forward and applied constant pressure … The sophomore netted two goals on the season in contests against William & Mary and Sacred Heart … Helped the Knights defense only allow 0.90 goals per game and post eight shutouts … Named to NEC Fall Academic Honor Roll (min 3.20 GPA).
As a Freshman at FDU (2018): Made the Northeast Conference Fall Academic Honor Roll (min. 3.20 GPA) … Started all but two of 19 games played at center back in her freshman season … Named the NEC Rookie of the Week after scoring the game-winning goal in the 76th minute of the season opener vs. Marshall (8/16) … Played every minute in 10 of 19 games, including five of eight NEC games … Attempted two shots at Bryant (10/7) and also one shot at Wagner (10/14).
Prior To College: Played in high school for Eastern Technical and club soccer for Baltimore Union … Earned all-division and all-county honors in 2016 and the varsity coaches award … Helped her high school squad earn All-Academic Team Award honors from 2014 to 2017 … accepted into the National High School Honor Society … Also competed in track and field in high school and earned the team's MVP award.