University of Florida hires Samantha Bohon as new head coach of Gators soccer program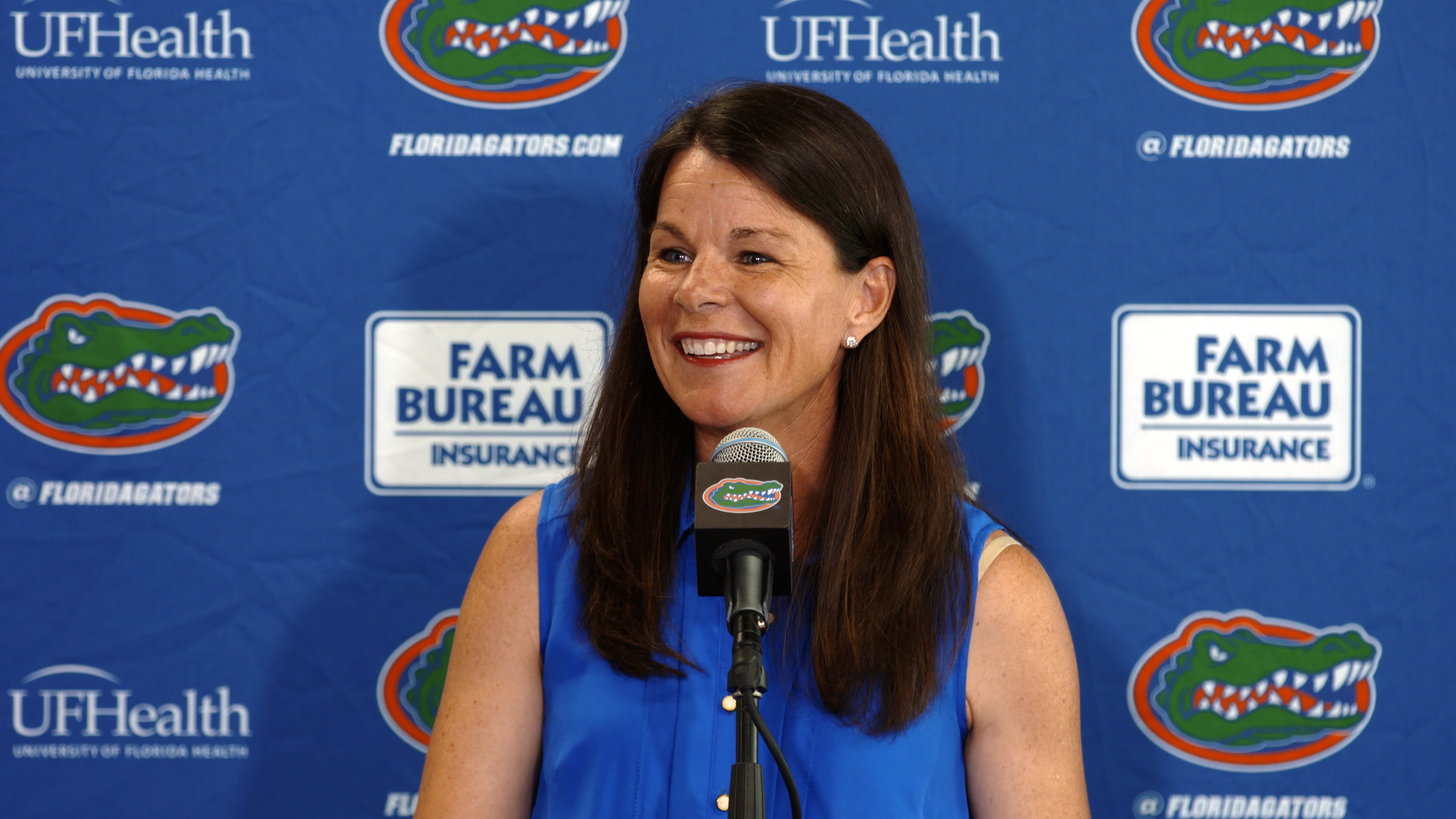 GAINESVILLE, Fla. – Samantha Bohon has been hired as the new University of Florida Gators soccer head coach, director of athletics Scott Stricklin announced.
Bohon comes to Florida after 15 seasons with Embry-Riddle women's soccer program, leading the Eagles to multiple conference titles. She oversaw the program's transition from NAIA to NCAA Division II competition, with the Eagles' advancing to national tournament action in both.
A Sunshine State native, Bohon played collegiately at Duke and with U.S. U-21 and Senior National teams.
She's also got Southeastern Conference coaching experience. Bohon spent four seasons as an assistant coach at Tennessee (2001-05) and was on staff for the Lady Vols first two SEC regular-season and tournament (2002, 2003) title teams.
"Samantha Bohon's unique history has blended playing and coaching experience at all levels of women's soccer," Stricklin said. "From her playing career at Duke and with the US National Team, to her work on the administrative side with the NCAA, to coaching in the SEC, NAIA and NCAA Division II, the one constant has been success."
"As a native Floridian, and from having coached in the SEC, she understands the history of the Gators' soccer program," Stricklin continued. "But she also know how to navigate teams through changing environments, as the successful transition Embry-Riddle made from NAIA to NCAA Division II demonstrates. That background, along with her character and ability to lead, make her an ideal choice to be a Florida Gator!"
Bohon is the Gators third head coach, which begins its 28th season in the fall of 2022
"I want to humbly thank Scott Stricklin, the search committee and the rest of the athletic department for this incredible opportunity to lead Florida's storied soccer program, Bohon said. "It was clear early on of our shared values and goals for the program that will ultimately lead to an unforgettable student-athlete experience. The university and athletic department prioritize developing the student, person and player which will ultimately set our student-athletes up for future success."
"I am eternally grateful for the last 15 years spent at Embry-Riddle and believe wholeheartedly that my time as an Eagle prepared me for this next exciting adventure," Bohon continued. "The University of Florida offers a one-of-a-kind opportunity for student-athletes to receive a top-five academic education, utilize state of the art facilities, and compete in one of the best conferences in the nation all while having unmatched support. I am chomping at the bit to get started! Go Gators!"
Samantha Bohon File
Birthdate:
June 7, 1976 in Ft. Lauderdale, Fla.
Collegiate as Samantha Baggett (Duke: 1994-97) 16 goals – 6 assists – 38 points
● All-Atlantic Coast Conference – 1994 (first), 1996 and 1997 (second)
● NSCAA All-East/All-Atlantic Region – 1995 (third team), 1996 (first), 1997 (second)
● 1994 Freshman All-American / Soccer News All-America Third Team
● 1998 ACC Honor Roll
U.S. National Team
● 1998-99 U.S. U-21 Team Captain
● U.S. National Team Floating Member
● 1999 Women's World Cup Residency Program
● Two caps – scoring a goal vs Finland and assist vs Ukraine
Coaching Career
● Embry-Riddle Head Coach (2007-21)
● University of Tennessee Assistant Coach (2001-05)
● Duke Volunteer Coach (1998-99)
Coaching Honors
● 2021 Sunshine State Conference Coach of the Year
● 2012, 2010 & 2009 Sun Conference Coach of the Year
● 2011 & 2012 NAIA-NSCAA/Mondo East Region Coach of the Year
Education
● Bachelor's degrees in English  Sociology from Duke (1998)
● Master's in Sports Administration from North Carolina (2001)
For more information on Bohon's coaching and playing career, click here.