Sam Houston State University hires Sonia Curvelo as women's soccer head coach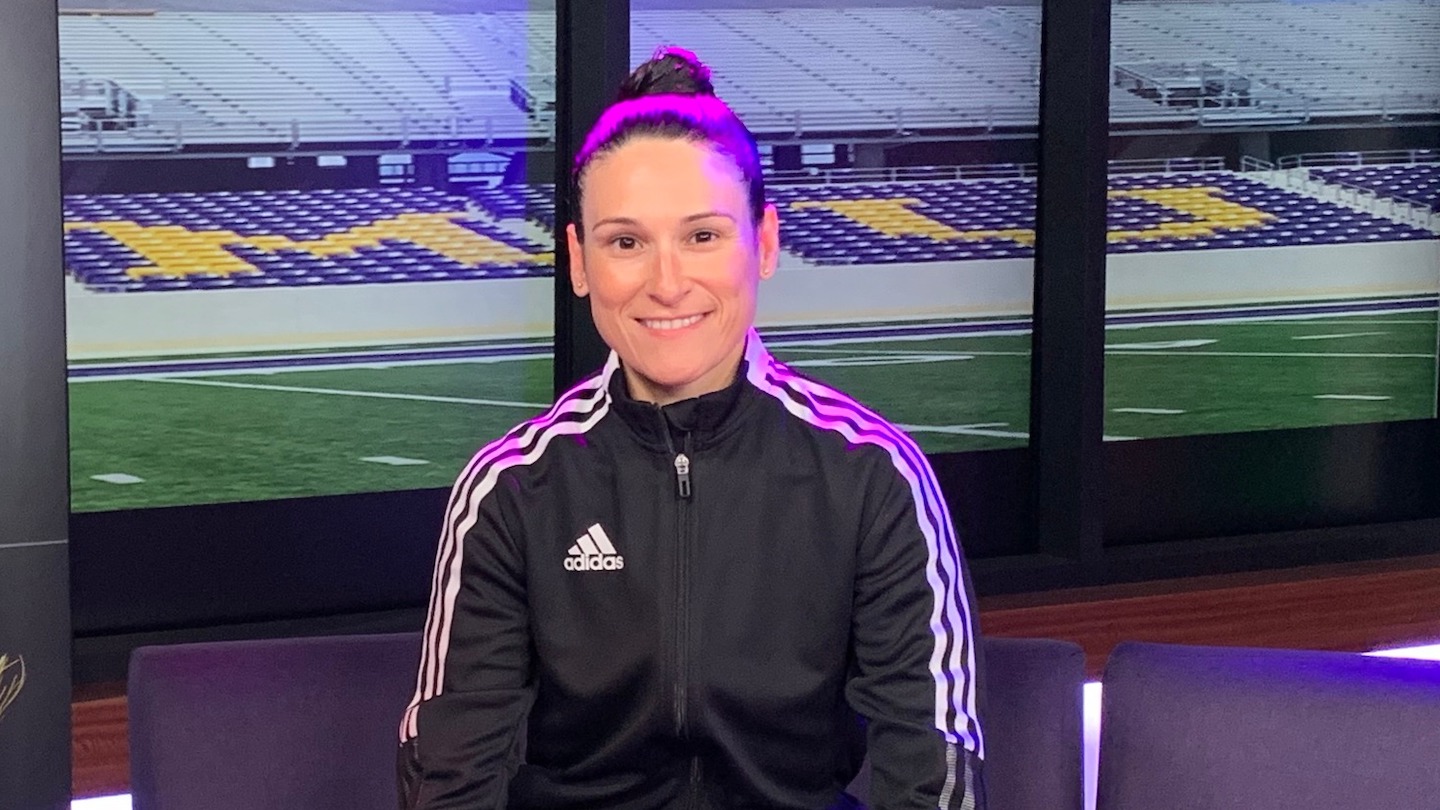 Sam Houston State University has announced Sonia Curvelo as the third head coach in the history of the women's soccer program.
Curvelo, who has been a Division I head coach for 12 years including the last four at Prairie View A&M, replaces Tom Brown who stepped down after 14 years as head coach.
"We are extremely excited Sonia has joined us to lead the soccer program," said Director of Athletics Bobby Williams. "She brings with her a lot of success at the Division I level, and a familiarity with the soccer culture in the surrounding area. With our location, we feel she is the perfect fit to lead this program to the next level."
Curvelo leaves PVAMU as one of its most successful coaches in school history. She claimed a pair of SWAC Championships and led the program to a pair of NCAA Tournament appearances. In her career as a head coach, she has taken her team to the NCAA Tournament three times and also once as a player.
"I am honored to lead the women's soccer program at Sam Houston and I am very grateful for this great opportunity," Curvelo said. "I am excited to work with our passionate and committed student-athletes, support staff, Bearkat Family and community. I am committed to helping each student-athlete achieve great success in the classroom and build a championship program.
"I want to thank President Dr. White, Bobby Williams and Chris Thompson for bringing me to Sam Houston.  They showed great energy and commitment to soccer and to me as a coach. Sam Houston is a beautiful university with so much to offer to our student-athletes and I am happy I can be a part of the journey. I also want to thank my family, mentors and my PVAMU student-athletes, support staff and fans," she said.
In four years at PVAMU, Curvelo posted 38 wins, including program bests of 13 wins during the 2019 and 2021 seasons. The 2019 Panthers went 13-8, the first double-digit win season by the program in five seasons. Along the way, Prairie View A&M set a new program record for conference wins (9) and at one point had amassed a 10-match winning streak — nine of them coming via shutout. The season culminated in the Lady Panthers' first SWAC Soccer Tournament crown and it was the first time that PVAMU entered the NCAA College Cup as league champions.
This past season, the team set a new mark with a .737 winning percentage after a 13-4-2 record. They won the SWAC Tournament, allowing just one goal in the three matches.
Prior to joining PVAMU Curvelo spent three seasons as the head women's soccer coach at Cleveland State (2014-16). She led the Vikings to eight wins in each of her first two seasons as head coach. During her first season at the helm, the Vikings set single-season school records for most goals (28) and assists (22) and fewest goals allowed (18). The team also tied the school record with seven shutouts. In 2015, the Vikings set a single game record with seven goals in a victory over Chicago State.
Curvelo joined the Vikings after spending five seasons as the head coach at Mississippi Valley State. During her five seasons at MVSU (2010-14), Curvelo advanced to the SWAC Tournament all five years, leading the squad to the conference title and NCAA tournament bid in 2012. The SWAC Coach of the Year in 2012, Curvelo also led her squad to the conference championship match in 2010 and 2011.
Prior to arriving at MVSU, Curvelo served as an associate coach at Fanshawe College in Ontario, a player development coach at the SB9 Soccer Academy in Tampa, Fla., and a coach for the Rochester Rhinos Soccer Academy.
As a student-athlete at MVSU, Curvelo was one of the original members of the program and was instrumental in leading the team to the 2005 SWAC title and NCAA bid, assisting on the first goal and scoring the game-winner in the conference championship match.
Curvelo was named the 2005 SWAC tournament MVP, leading MVSU to its first-ever NCAA tournament appearance.
The Strathroy, Ontario, native made a name for herself internationally, playing for the Portugal National Team that included her first international appearance against Wales in 2008. In addition, Curvelo signed her first professional contract with CF Puebla of the Women's Spanish Super League in Spain. She also played for three teams in the USL W-League.
Curvelo is a member of United Soccer Coaches (formerly NSCAA), the United States Soccer Federation and the Alliance of Women Coaches. A graduate of the NCAA Women's Coaches Academy, Curvelo also served as the SWAC soccer chairperson.  She is a National Coaching Certification Program Core Coach Developer and Evaluator Trained (2017); served as NCAA Women's Soccer Regional Advisory Committee for CSU and MVSU; has a United States Soccer Federation National "B" Coaching License.
Curvelo earned her Bachelors of Science degree in Business Administration in 2007 from MVSU and earned her Masters of Science in Sports Coaching Education in 2013 from Southern Mississippi.