Mississippi State Soccer reveals 9-player signing class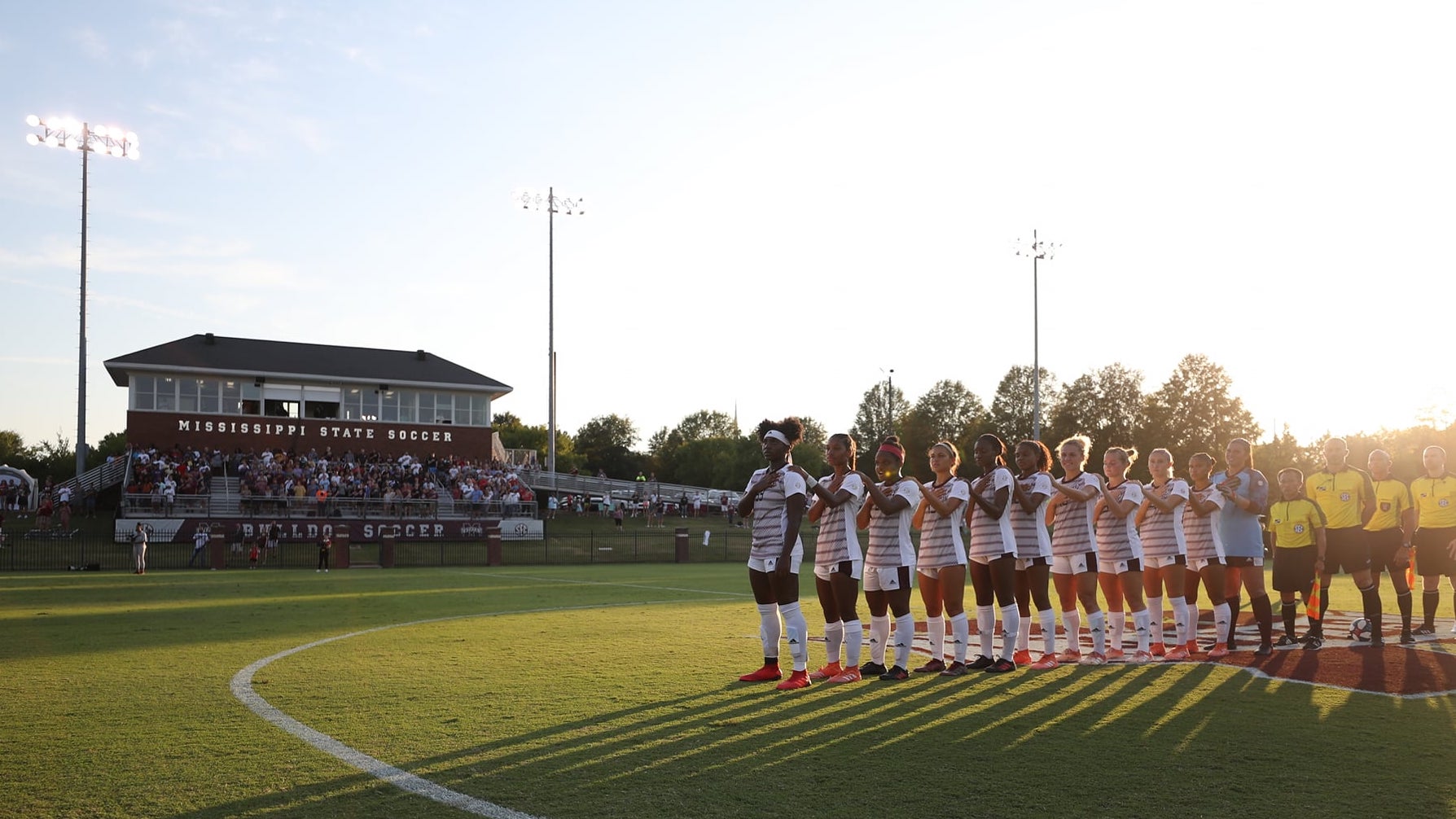 STARKVILLE – Head Coach James Armstrong and the Mississippi State soccer program have announced nine new Bulldogs who signed their National Letters of Intent on Signing Day.
The 2021 class is made up of one goalkeeper, three defenders, three midfielders and two forwards from six different states.
"We knew this was going to be a very important class to ensure the continued growth of this program," said Armstrong. "Our focus was adding quality players across every line who we feel had the potential to make an immediate impact at this level. They all understand our vision and have the character and mentality to enhance the culture we are building. We are so excited to welcome each of them into the Bulldog soccer family".
The 2021 Bulldog Soccer Signing Class
Kaylee Armenia – Forward / Midfielder – Oakwood Soccer Club – Clinton, Conn. – 5'4″
A three-star prospect according to TopDrawerSoccer.com and on the All-American watch list, the Connecticut native brings an abundance of accolades from her high school career at Lyme-Old Lyme High School. These include All State & All Conference. Armenia served her team as co-captain in 2019 and succeeded in the classroom as well as on the pitch. Currently she is a member of the Oakwood Soccer Club who compete in the Girls Academy League.
"She is a crafty player with great vision and high soccer intelligence. She will bring lots of creativity and energy to our attack."
Rylie Combs – Defender – SLSG ­– O'Fallon, Mo. – 5'7″
Combs comes from an athletic family and continues the tradition of playing collegiate athletics as she signs with Mississippi State. A State Champion and with multiple accolades earned including All State, All Region & All conference in multiple years, she also found time to give back and stay involved in school clubs. She currently plays in the ECNL League for St Louis Scott Gallagher which are currently ranked as one of the top teams in the country in her age group.
"A tough soccer playing center back, outside back who has a natural maturity. She possesses great leadership qualities which will impact our culture."
Hannah Johnson – Midfielder – United Soccer Alliance – Middleburg, Fla. – 5'6″
A three-time team MVP who totaled 36 goals and 19 assists in 2019, Johnson also competed in varsity tennis and track outside of soccer. She currently plays for United Soccer Alliance in the Girls Academy League. The Florida native also balanced honors classes with soccer, maintaining a 4.0 GPA overall.
"She is a complete midfielder who can run, tackle, pass, dribble and score. Hannah will bring both energy, tenacity and creativity to our midfield group."
Saniya Johnson – Defender – Alabama FC – Birmingham, Ala. – 5'3″
Johnson joins the Bulldogs as an Alabama state finalist and being named Best Defensive Player, earning a spot on the All-Star Team. Brings leadership skill as well after serving as team captain of her club in the 2019-20 season. She plays club soccer for Alabama FC in the ECNL league.
"A tough tackling, athletic center back who loves to compete. Saniya will be a great addition to our back line."
Abi Major – Defender – Sting Soccer Club – Frisco, Texas – 5'7″
The Californian-turned-Texan made waves as a freshman in high school as the only first year to make the varsity squad and start and is expected to make an impression in Starkville. The three-year club captain was also named an ECNL Player to watch three times over. She currently plays her club Soccer with Sting Soccer Club in Dallas in the ECNL.
"She is a composed defender who can defend and build the attack. Her versatility allows her to play anywhere along the back line."
Juliet Moore – Midfielder / Forward – Sting Soccer Club – Dallas, Texas – 5'7″
A State Champion and All-District player, Moore also has experience on the national level as a Youth Soccer National Champion and a USSDA U17 National Champion. The Texan has earned multiple accolades for her high school performance as well as at the club level and has academic accolades to boot. She is a two-year captain for her high school team. She plays club soccer for the Sting Soccer Club in Dallas in the ECNL.
"She is an exciting player who loves to make things happen on the attack. She is equally comfortable at playing central or wide."
Elle Otto – Forward ­– Midwest United – Grandville, Mich. – 5'5″
Ranked the No. 42 player in the country according to TopDrawerSoccer.com, Otto has been part of State and Regional teams, as well as won League Championships. She is among the top 10 goal scorers in the nation in U16 and U17 for Midwest United in the U.S. Development Academy.
"One of the nation's leading goal scorers who works tirelessly on both sides of the ball. She will bring tons of energy to our front line."
Ally Perry – Midfielder – Sting Soccer Club – Frisco, Texas – 5'4″
Perry comes to State with an impressive resume from her time with the Sting Dallas Soccer Club, including Grand Champion accolades and being an adidas Elite Generation invitee in France. She's been invited to many different team training camps and was named the National Championship MVP as well as the ECNL Playoffs Best XI Selection, both in 2017.
"A high-level attacking player who scores and creates in abundance. Cannot wait to see her add a new dimension to our midfield group."
Mac Titus – Goalkeeper – Alabama FC – Chelsea, Ala. – 5'10"
The lone goalkeeper of the class, Titus only stepped into the position as a freshman in high school to replace an injured teammate but has thrived ever since. She served her squad as a team captain, was named an Alabama Female Athlete of the Week, and has earned several accolades at different levels including ECNL Player to watch for 2020-21. Another two-year team captain for her club team Alabama FC, Titus helped lead her club team to its first-ever ECNL National Championships as well.
"A superb athlete who will join our talented goalkeeper group. Great frame, excellent shot stopper and extremely comfortable at using her feet."