Michigan State women's soccer unveils four-player recruiting class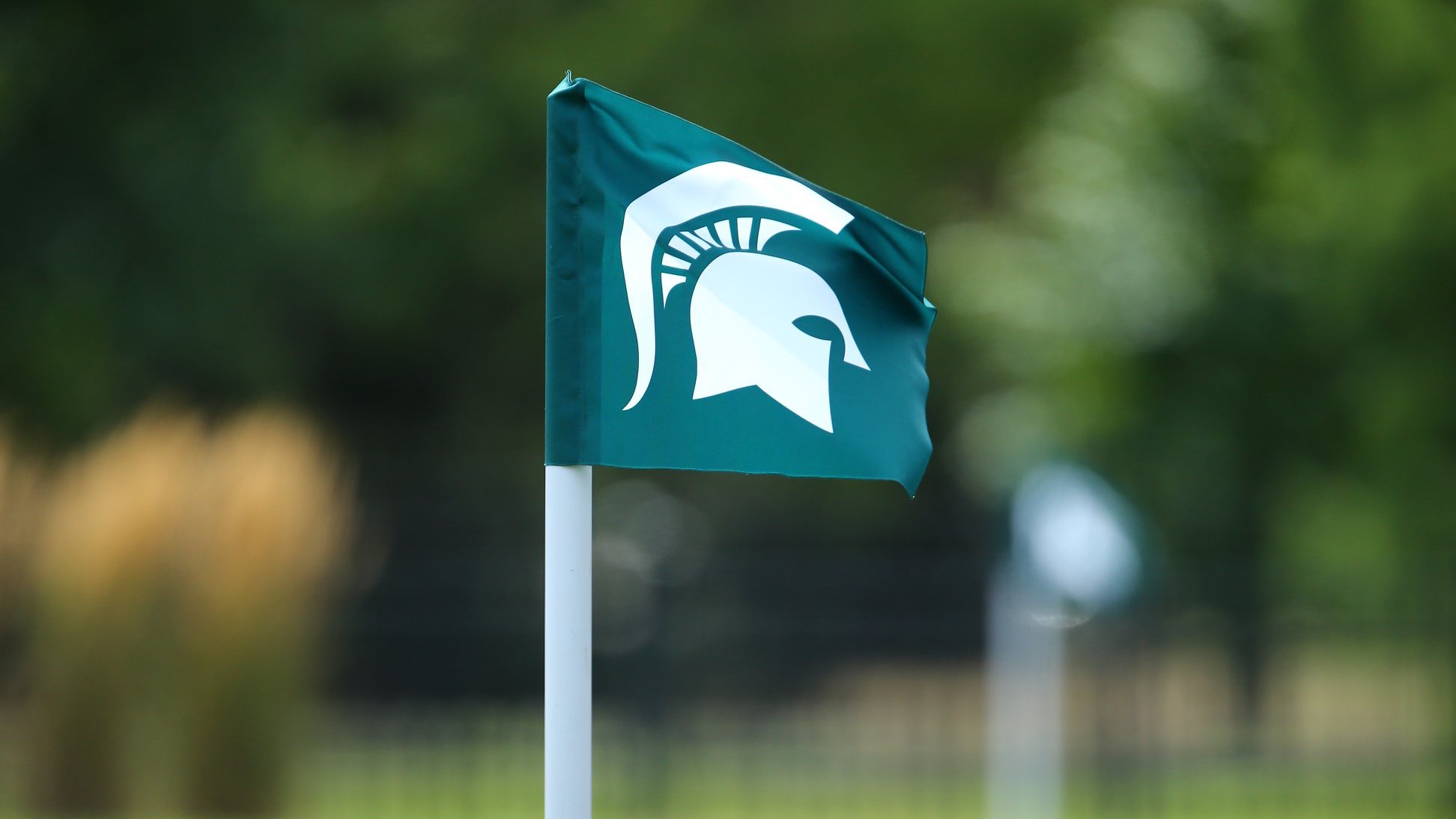 EAST LANSING, Mich. – Michigan State women's soccer head coach Tom Saxton announced that four student-athletes have committed to play soccer for the Spartans next season.
Anna Franceschi (Whitefish Bay, Wisconsin), Madison Kragt (South Lyon, Michigan), Jordyn Wickes (Brunswick, Ohio) and Andie Wolfe (West Bloomfield, Michigan) will join MSU in the fall of 2021.
"We are very pleased to welcome our 2021 class to our Spartan soccer family. While small in number, this group will play a vital role for our program in the years ahead," Saxton said. "The members of this class are not only outstanding soccer players, but also true student-athletes. They have each excelled on the field and in the classroom. Our staff and current team look forward to welcoming this group in 2021."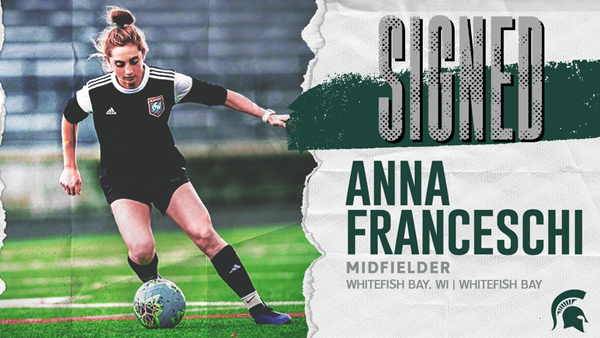 Anna Franceschi
Whitefish Bay, Wisconsin | Whitefish Bay HS
Position: Midfielder
Club Team: FC Wisconsin
Played soccer at Whitefish Bay High School … Three-year letterwinner after losing junior season to COVID-19 pandemic … As a sophomore, scored 12 goals with nine assists for 33 points … During her sophomore season Whitefish earned North Shore Conference Champions, Regional Champions, Wisconsin State Champion Runner-Up … During the 2019-20 season, let FC Wisconsin in scoring … In 2017, attended Global International Sports Regional training and trained with West Ham United U16 Academy team.
Daughter of John and Kris Franceschi … Plans to major in dietetics and minor in spanish.
Saxton on Franceschi:
"Anna is an outstanding student-athlete and a versatile attacking player. She has been a leader for both her club and high school teams. We expect Anna to provide immediate depth to our attacking group with her excellent work-rate and strong soccer IQ."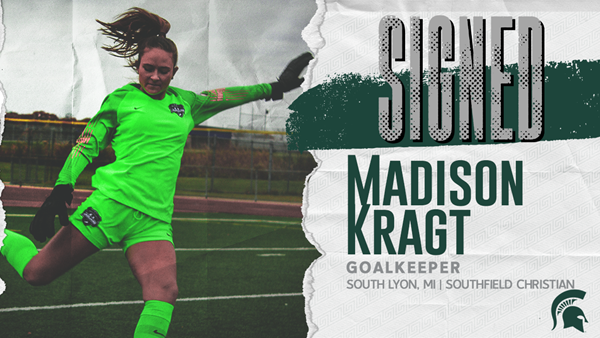 Madison Kragt
South Lyon, Michigan | Southfield Christian HS
Position: Goalkeeper
Club Team: Novi Jaguars
Played soccer at Southfield Christian High School … Earned all-conference, all-district and all-state honors in 2018 … National Honor Society member and Vice President of her senior class … Also plays basketball and is a member of the cross country and track & field teams.
Daughter of Jeffrey and Leslie Kragt, who are both MSU alumni, her brother also attends MSU … Plans to major in kinesiology or nursing.
Saxton on Kragt:
"Madison is no stranger to MSU and our program. She has consistently been a top performer at our prospect camps since her early high school years. She has played for one of the top clubs in our area, the Novi Jaguars, and been a standout. Madison has a great future in goal for us and we look forward to welcoming her in 2021."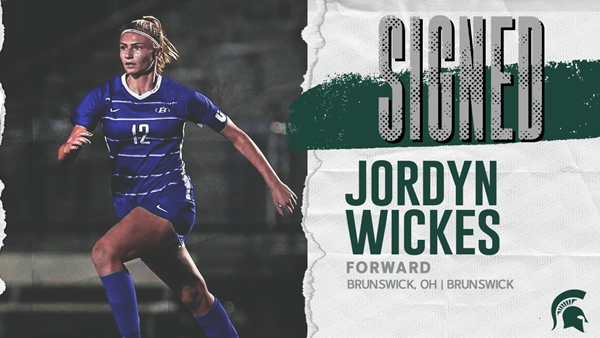 Jordyn Wickes
Brunswick, Ohio | Brunswick HS
Position: Forward
Club Team: Cleveland FC
Played soccer at Brunswick High School … Finished her senior season with 30 goals and nine assists for 69 points … Broke the school record for goals in a game (5) and points in a game (11) … Brunswick High School won the district this season … Captured first-team all-county and all-conference honors … In 2018, club team reached the Jefferson Cup semifinals … Also plays basketball and is a member of the track & field team.
Daughter of Mike Wickes and Lauren Bruno-Wickes.
Saxton on Wickes:
"Jordyn is one of the most prominent student-athletes we have ever welcomed to our program. She is one of the best players in the state of Ohio, for both her club and high school team. She is an incredible goal scorer and we expect her to have an important and immediate impact on our team next fall and in the future."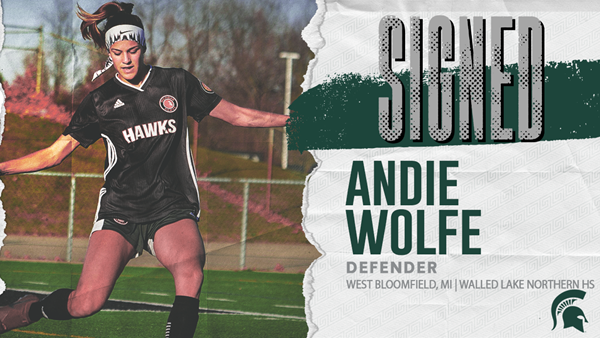 Andie Wolfe
West Bloomfield, Michigan | Walled Lake Northern HS
Position: Defender
Club Team: Michigan Hawks
Played soccer at Walled Lake Northern High School … In 2020, named Michigan Women's Jewish Athlete of the year… During her junior season, earned all-region and all-state honors … Plays club soccer for Michigan Hawks, reaching the ECNL National Playoffs in 2020 … Also plays basketball …  Was a team captain in both soccer and basketball … National Honor Society member.
Daughter of Marty and Kim Wolfe … Father played basketball at Indiana, while her sister, Dani, plays soccer at Michigan … Her brother, Jacob, was a member of the cheer squad at MSU before graduating this spring, while her sister, Tyler was a member of the dance team at Tennessee … Plans to major in medicine.
Saxton on Wolfe:
"Andie is a critical addition to our 2021 class. She is an outstanding central defender and team leader. Her club team, the Michigan Hawks, is one of the most prestigious clubs in the nation and Andie has been a standout for them for many years. We expect Andie to have an immediate impact on our back line."