LSU Soccer receives National Letters of Intent from four class of 2021 recruits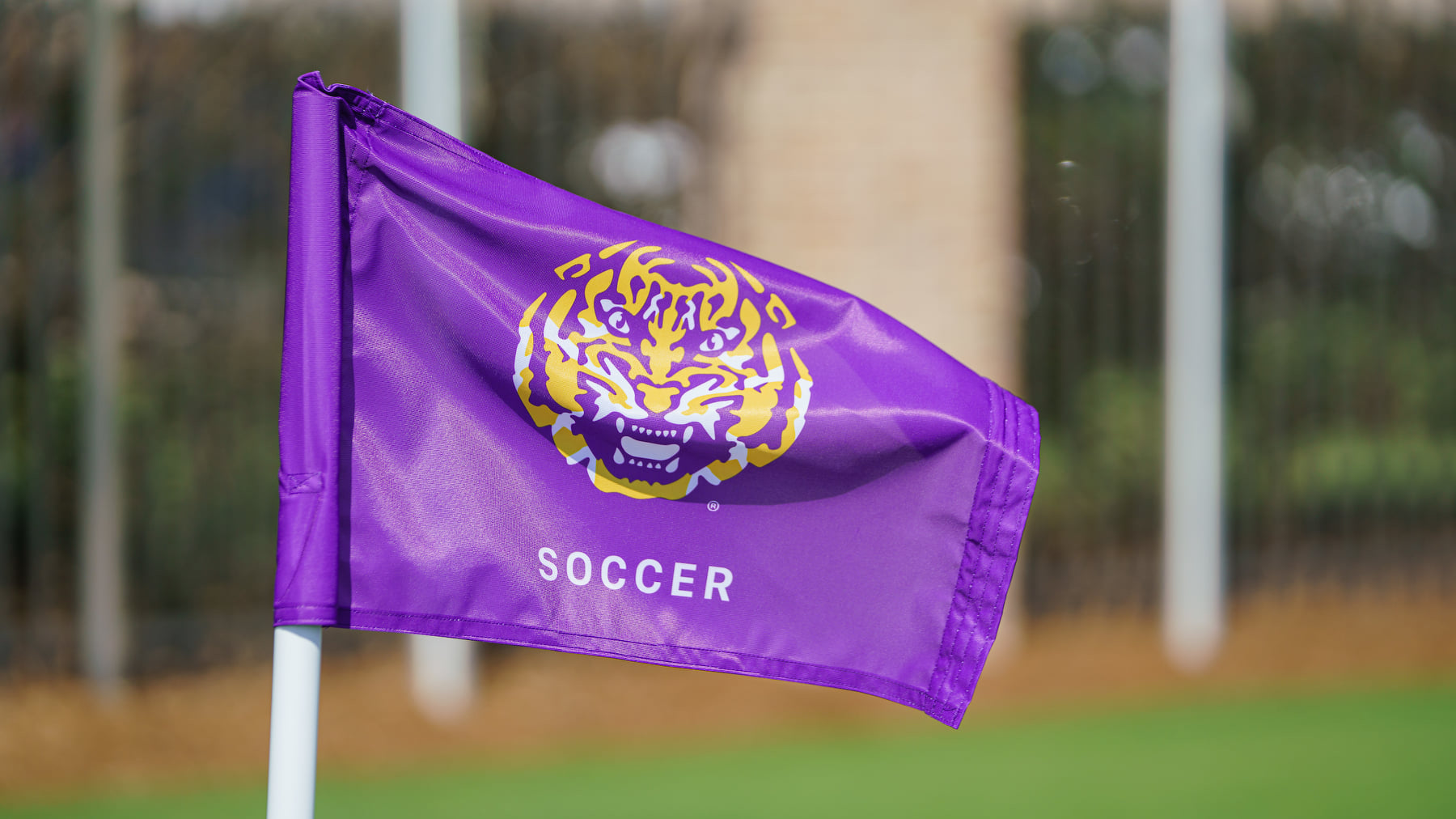 Baton Rouge, La. – LSU Soccer received National Letters of Intent from four class of 2021 recruits on Wednesday.
Nevaeh Johnson (Arlington, Texas), Jaden Humbyrd (Issaquah, Wash.), Tori Gillis (Leesburg, Va.), and Gianni Badon (St. Johns, Fla.) all turned in their paperwork and made it official.
Johnson will be an early enrollee in January while Humbyrd, Gillis, and Badon will arrive in Baton Rouge prior to the start of the 2021 fall season.
Nevaeh Johnson | M | Kennedale HS | Solar SC
Played club soccer for Solar 03 ECNL Composite … played her prep soccer at Kennedale High School … has tallied 66 career goals and 37 career assists in her first three seasons for Kennedale for a point total of 169 points … she was the 2018 Newcomer of the Year … she earned all-district and first team all-region honors in 2018 while leading Kennedale to the district title … 2019 Midfielder of the Year as she led Kennedale to its second straight district title while earning first team all-district and all-region accolades … 2020 District MVP and named to the honorable mention all-state team in Texas … helped Kennedale win its third straight district title.
Hudson on Johnson
"Nevaeh is a versatile player who could play anywhere in the midfield or backline for us. Her athleticism and competitiveness are traits that will help her make an immediate impact in the SEC. As a box to box midfielder, Nevaeh will not only play an important role in breaking up the opponent's attack, but she is equally as dangerous in the opposing penalty area and will weigh in with assists and goals for the team. We look forward to adding Nevaeh to our roster this spring!"
Jaden Humbyrd | M | Issaquah HS | Pac NW SC
Played club soccer for PAC NW Soccer Club … named to the 2020 ODP West Region Team … attended 2019 ODP West Region Camp … member of the 2019 ODP West Inter-Regional Team … ECNL Conference Selection Program member … captain of her ECNL team from 2019 to present day … has played EDP travel soccer since 2018 … played varsity soccer for Issaquah High School … has been Offensive MVP for Issaquah each season dating back to 2017 … two-time member of the all-league team in 2018 and 2019 … helped her high school squad win the 2018 Kingco league title … led Issaquah to a fourth-place finish at Washington State Tournament in 2018.
Hudson on Humbyrd
"I have had the chance to work with Jadyn during my time with Region IV's Olympic Development Program. She is a player that makes every training session better through her unrivaled work rate and enthusiasm to compete and push herself and those around her. Jadyn's vision, range of passing and ability to score from distance make her an attack minded midfielder who is capable of unlocking the oppositions defense."
Tori Gillis | M | Loudoun County HS | BRYC Elite Academy
Played club soccer for BRYC Elite Academy … Virginia state ODP and Region 1 camp invitee … participated in the U.S. Club Soccer NPL Player Development Program … named to the 2017-18 ECNL Mid-Atlantic All-Conference ECNL squad … 2018 and 2019 Mid-Atlantic Conference Champions … 2019 and 2020 invitee to the Washington Spirit Training Center that is a designated development program for the top U17/U18 players from Virginia, Maryland, and Washington, D.C. … has trained at the U.S. Soccer National Training Center.
Hudson on Gillis
"Tori is a sophisticated player that understands the game at a high level. She can play in the backline or as a defensive center midfielder. She is outstanding in the air, has the ability to solve pressure in tight spaces and is a player that is very efficient in possession, whether she is just keeping possession, or playing early entry balls into the attacking third."
Gianni Badon | D | Creekside HS | Jacksonville FC
Plays club soccer for Jacksonville FC … played varsity soccer with Creekside High School in St. Johns, Florida … helped Creekside High School to a district title in February of 2020 with a 3-2 win over Fletcher High School … led Creekside to the regional title as well and the team finished as state semifinalists … named to the Florida 2019-20 6A All-State team … All-First Coast Third Team member from the 2019-20 high school season.
Hudson on Badon
"Gianni is an explosive outside back with fantastic pace, tackling ability and a desire to get forward and attack out of the backline. Her ability to break up play and drive at defenders on the dribble will make her an exciting prospect coming forward out of the backline."