University of South Carolina women's soccer unveils 2021 signing class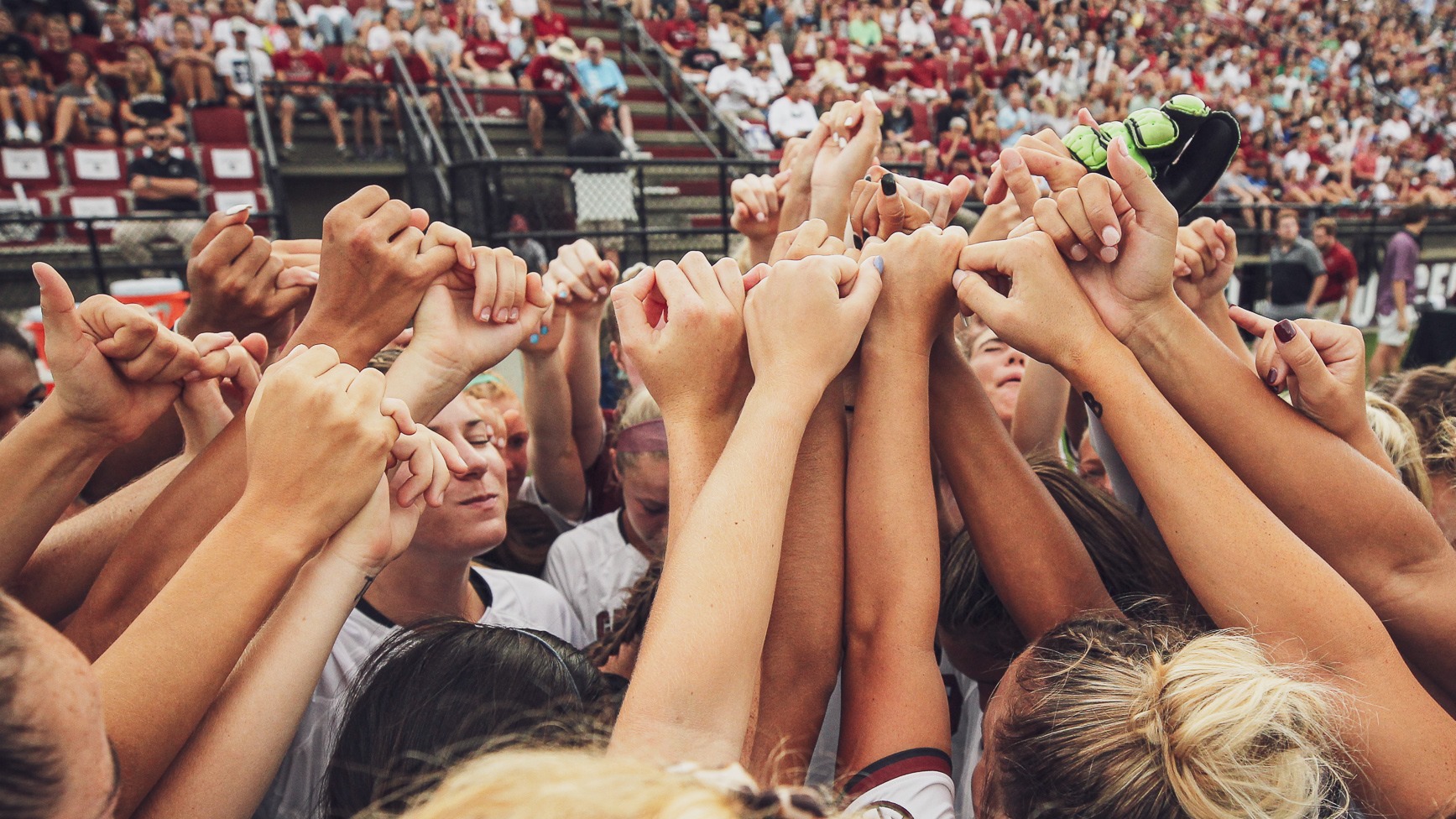 COLUMBIA, S.C. – University of South Carolina women's soccer coach Shelley Smith unveiled her 2021 signing class Wednesday, announcing the addition of five student-athletes.
The newest Gamecocks boast impressive individual and team achievements at the club and high school levels. The five signees are: Payton Patrick, Emma Bucci, Lily Render, Brigitte Bussiere and Megan Spiehs.
"I think that this group of players coming in the 2021 class might be one of the most talented classes we've ever had," Smith said. "Obviously our program is in a different place than it has been in the past with all of our success it has attracted some of the top players in the country. We're excited about them not only because of what they can bring on the field but what kind of personalities, their attitudes and their desire to be a part of a top college program. We've had the pleasure of getting to know their families during the recruiting process and we're really excited to have them joining our Gamecock family here in Columbia."
Carolina (6-2-0, 6-2-0 SEC) continues to prepare for the 2020 SEC Tournament that begins this weekend. The Gamecocks have earned a double-bye in the 14-team tournament, with their first match coming on Nov. 17, awaiting the winner of Missouri and either Florida or Kentucky. The Gamecocks 2019 SEC Tournament title defense will start at 8:30 p.m. ET on SEC Network.
Forward • Parkton, Md. • Hereford High School • Pipeline Soccer Club (ECNL)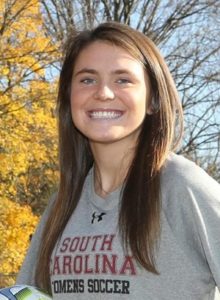 Player Profile
• Four-star prospect according to TopDrawerSoccer.com
• Was a two-sport athlete in high school, earning four letters in soccer and two in track and field
• Scored 77 goals and 55 assists through her junior season, including the most goals, assists and points in a single season twice in her career
• USA Today High School 2019 All-USA First Team
• 2020 High School All-American Watch List
• Three-time First Team All-State, All-Metro, All-District and All-County
• United Soccer Coaches First Team All-Region
• Three-time United Soccer Coaches First Team All-State
• TopDrawerSoccer All-State, All-Region and ranked top player in region
• US Soccer National Camp 2016-18
• Team captain and state finalist
• A combined 177 goals and 153 assists during high school/club career (through junior season)
• Four-time Maryland State Cup Champion
• US Soccer National Championships Finalist
• Finished the 2018-19 season ranked as the No. 1 team in the country with her club program, Pipeline Soccer Club (ECNL) and was crowned the National League Champion
• Was a member of the National Honors Society and Dean's List
• Grandfather, Dave, is a world record holder, a 1968 Olympian and seven-time NCAA Champion at Villanova University
• Grandfather, Dave, was the first runner in Maryland to break the 4-minute mile, held the 880 yard world record in 1967 and was on the cover of Sports Illustrated
• Father Dave played golf at the University of Maryland
• Grandmother, Denise Dawson, was a three-sport athlete at Towson State University, playing basketball, Lacrosse and Field Hockey)
• Has one sibling, Hunter (19), who plays football at the University of Maryland as a kicker
• Undecided on major
• Daughter of Dave Patrick
Chose the University of South Carolina because: "From my first visit and tour of South Carolina I knew it was the school for me. The atmosphere that Coach Shelley and Coach Jamie created was incredible and the players were all so welcoming. After seeing the Graveyard Shift and the support the women's soccer program has from the rest of the University and all of Columbia I knew it was something I wanted to be apart of."
Defender • Myrtle Beach, S.C. • Carolina Forest High School • Wilmington Hammerheads (ECNL)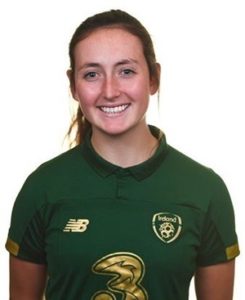 Player Profile
• Ranked prospect according to TopDrawerSoccer.com
• Named to U19 Ireland National Team in 2020
• Player of the Match against Russia in March of 2020 while playing with Ireland
• Earned a spot on Ireland for the 2021 UEFA U19 European Qualifiers
• Scored most goals in school history as a center midfielder (24) and has scored 44 goals in her high school career (2017-19)
• All-Region for her high school squad from 2017-19
• Helped her team win the 5A region title in 2018 and 2019
• Was nominated by her club team, Wilmington Hammerheads (ECNL), for National Selection game in Phoenix in 2019
• ECNL Player to Watch in 2019
• Helped her club team qualify fof the North American Cup in San Diego in 2019
• Father, Thomas, played soccer and baseball at Adelphi University while they were at the Division I level
• Father, Thomas, was drafted to play professional soccer for Philadelphia Fever in the 1980 draft and eventually signed and played with New York United in 1981
• Mother, Dervilla, played field hockey and ran track and was voted the Athlete of the Year in 1984 in high school
• Cousin Jack O'Boyle was chosen for Addidas Select for Ajax and travelled to Holland to play in 2018
• Was a member of Science, Math, Social Studies and England National Honors Society in high school
• Intends to pursue a degree in business or law
• Has two siblings Devin (19) and Killian (21)
• Daughter of Dervilla and Thomas Bucci
Chose the University of South Carolina because: "I choose USC because I loved their family environment that the coaches and players portrayed while I was at the camps and on my visit. I also really liked the idea that USC was close to home so my parents could travel to my games often. Academically, USC is great for business and law school which is something I was leaning toward majoring in. Not only was academics a huge part in my decision but I knew that this school was going to be the best fit for me to push me to be the best player and person I could be."
Midfielder • Centreville, Va. • Westfield High School • Braddock Road Youth Club Elite Academy (ECNL)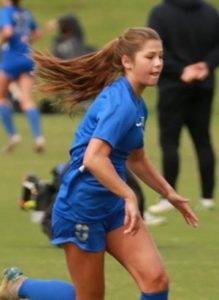 Player Profile
• Four-star prospect according to TopDrawerSoccer.com
• Father, Stephen, played baseball at Virginia Tech
• Ran track while also playing soccer in high school
• Named ECNL Mid-Atlantic Player of the Year in 2019
• Was selected to Washington Spirit Advanced Development Program from 2018-2020
• Named to ECNL All-Conference team in 2017-18
• Selected to play in the ECNL National Selection Game in Phoenix in 2019
• Selected for the ECNL ID2 National Training Camp in Portland in 2018 and 2019
• Participated in US Club Soccer ID2 Training Camp in Massachusetts in 2017
• Named an ECNL Player to Watch from 2017-19
• National Training Center participant from 2015-19
• Won the ECNL Mid-Atlantic Division from 2017-19
• Earned an Academic Letter for four years in high school while also being a member of the Math and Spanish Honors Society
• Intends to major in Exercise Science and has aspirations to become a Physical Therapist
• Has three siblings Caroline (19), Elayna (21) and Nicholas (23)
• Daughter of Nancy and Stephen Render
Chose the University of South Carolina because: "I chose USC because of the family atmosphere and the competitive soccer program. As soon as I stepped on campus and watched a training, I fell in love with the school and the team."
Midfielder • Monroe Township, N.J. • Monroe Township High School • PDA (ECNL)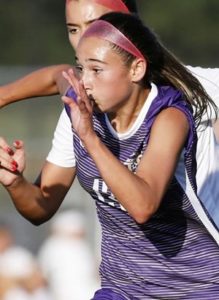 Player Profile
• Three-star prospect according to TopDrawerSoccer.com
• Has scored 21 goals and nothced 11 assists in three seasons in high school
• Won New Jersey Girls Soccer Coaches Association Top 20 Central Region Award in 2019
• New Jersey Girls Soccer Coaches Association Sectional Recognition Award in 2018 and 2019
• Voted All-Greater Middlesex Conference Player of the Year in 2018 and 2019
• Voted All-Red Division Player of the Year in 2018 and 2019
• Voted as the Top Returning Midfielder by NJ.com leading into 2019-20 season
• Played with PDA in the ECNL
• Member of ODP State and Regional Team while participating at the ODP National Camp in 2017
• Ranked and seeded No. 1 with PDA for the ECNL National Championships
• Cousin Jenna was an All-American Lacrosse player at Montclair State
• Cousin Danielle plays women's soccer at Kean University
• Won the Principal's List Award and was on the Honor Roll in high school while being ranked in top six percent of high school class academically
• Intends to major in Finance or Computer Programming
• Has three siblings Jordan (23), Brooke (22) and Benjamin (15)
• Daughter of Danielle Bussiere
Chose the University of South Carolina because: "When I first stepped foot on the campus it felt like home. I was looking for a top soccer college and great place to pursue my academic goals. South Carolina seemed to be a perfect fit for me and my number one choice."
Midfielder • Hilton Head Island, S.C. • Hilton Head High School • Tormenta Soccer Academy/United Soccer Alliance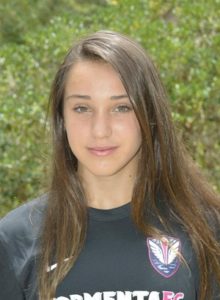 Player Profile
• Three-star prospect according to TopDrawerSoccer.com
• Father, Ric, played golf at Temple University
• Participated at the US Soccer Development Academy where she was a top 10 player in goals per game nationally during the 2019-20 season
• Member of Olympic Development Program South Region team from 2017-19
• Qualified for ODP Costa Rica Event in 2019 and England event in 2020
• Attended National Training Camp in 2018
• Won the South Carolina State Cup Championship in 2019 with her club, Tormenta
• Intends to major in Sports Management
• Has one sibling, Jack (20)
• Daughter of Cindy and Ric Spiehs
Chose the University of South Carolina because: "I have always loved the family atmosphere and I have known Coach Shelly and Jamie since going to youth camps over the years. My Dad is an alumni and my brother is a current student so it means a lot to be following in their footsteps. The atmosphere at Stone Stadium is unlike any other and the game day environment is unmatched."