Maryland men's soccer assistant coach Scott Buete departs for head coaching role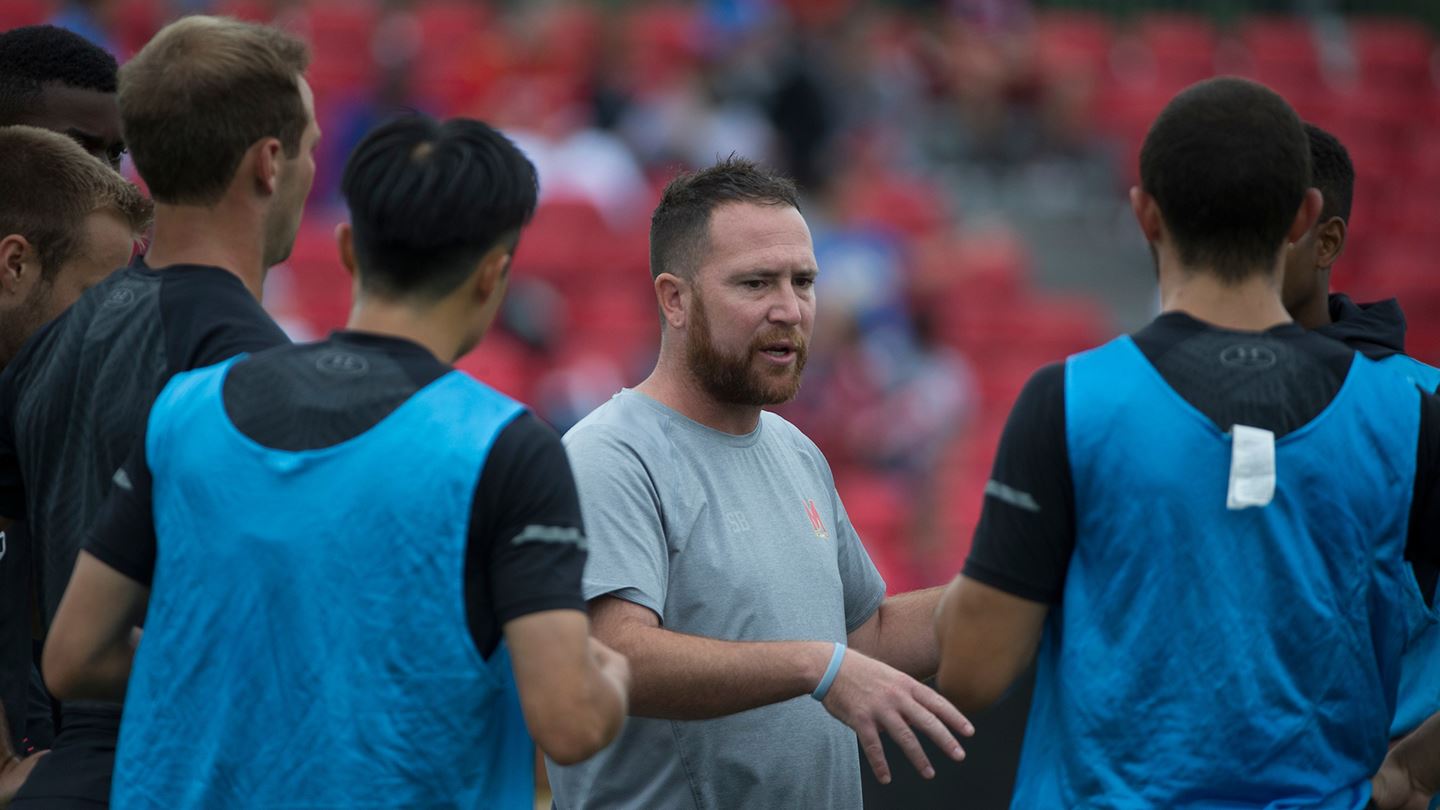 SALISBURY, Md. – University of Maryland men's soccer assistant coach Scott Buete has been named the men's soccer head coach at Salisbury University, the school announced Monday afternoon.
Buete, who has served as an assistant coach for seven years in College Park, will depart the Terps after this weekend's match at Penn State.. Miles Vaughn, who served the last two seasons at the Terps' director of soccer operations, will become interim assistant coach.
"I am thrilled to see Scott Buete get the opportunity to become the head coach at Salisbury," Maryland head coach Sasho Cirovski said. "Scott has represented the University of Maryland with distinction since his days as a player and has done tremendous things for our program. In Scott, Salisbury has a winner on and off the field and I know he will find success as the leader of his own program."
"I'd like to thank Sasho and the rest of the Maryland family for their support," Buete said.  "The opportunity to become a head coach is one I could not pass up and I'm excited to build the program at Salisbury. Maryland Soccer will always be a part of me and I will be supporting the squad from afar during the 2021 season and beyond."
Buete has done nothing but win in his association with Maryland, capturing a national title, a combined 152 wins, four conference tournament titles, three conference regular season titles and 10 NCAA Tournament appearances in his 11 seasons as a player and coach with the program. After coming close as a player in multiple College Cup appearances, Buete helped Maryland capture the ultimate prize in 2018 as the Terps engineered an end of season turnaround for the ages en route to the National Championship.
A Bowie Md., native, Buete starred as a player in College Park, serving as a three-year captain and earning All-American honors twice. He was a first round pick in the 2004 MLS SuperDraft by the Chicago Fire.
Vaughn will join Jake Pace to round out  the Terps coaching staff under Cirovski. As director of operations the past two seasons, Vaughn has played a key role in the Terps' recent success, which included in the 2018 National Championship. He has managed all facets of the Maryland program, including budget, travel logistics, team functions.
"Miles Vaughn has done an outstanding job in our operations role and his transition to assistant coach will be seamless," Cirovski said. "Miles has a great understanding of our on-field philosophy and our players are extremely comfortable with him. I am delighted to see him take on this new responsibility and know he will flourish."
The Terps open their 2021 season Friday night against Penn State at 6 p.m.