University of Central Arkansas appoints Matt Taphorn as associate head coach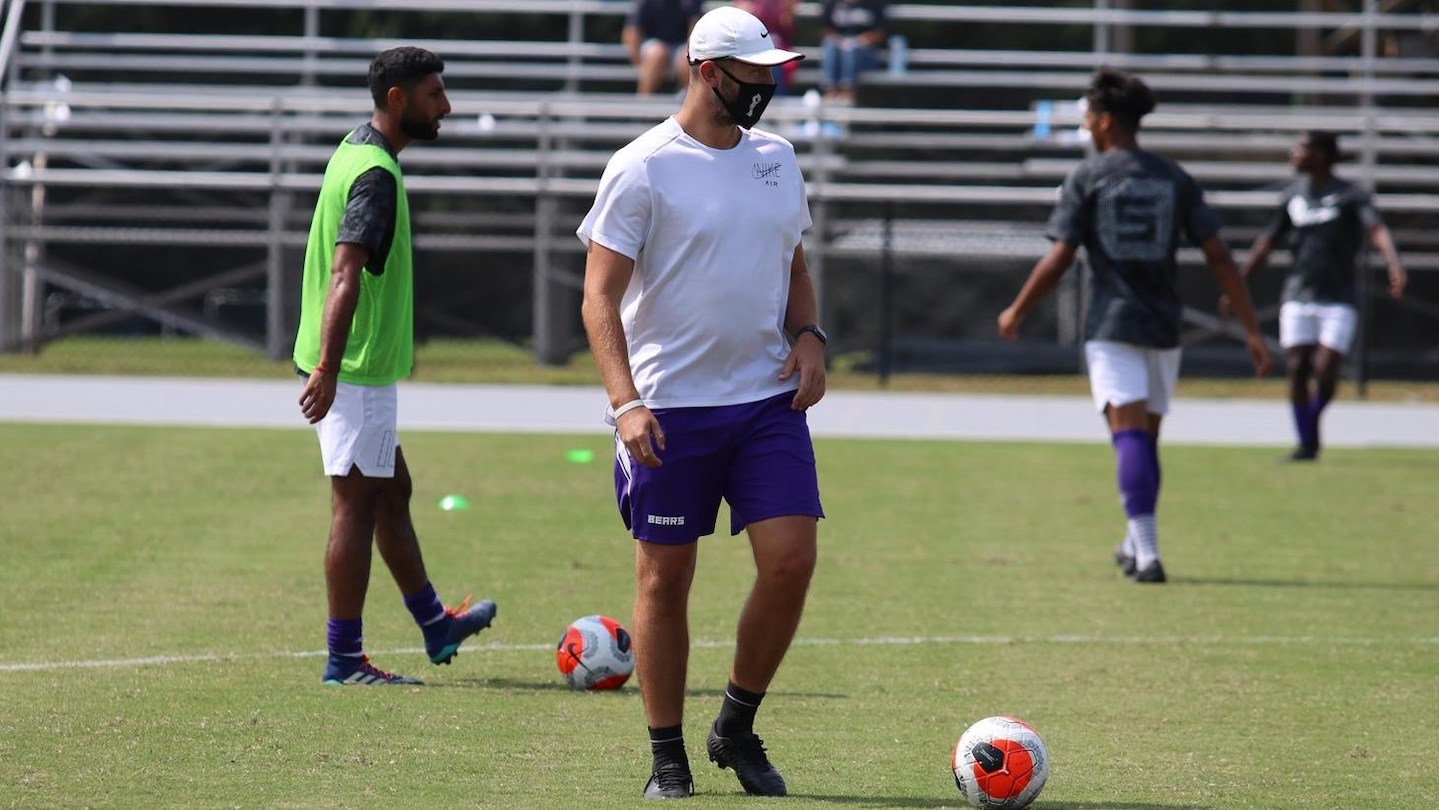 CONWAY, Ark. – Head coach Ross Duncan and the University of Central Arkansas men's soccer team announced the promotion of Matt Taphorn from assistant coach to associate head coach.
Taphorn is currently in his fourth season as a member of the UCA coaching staff. During his tenure, he's helped guide the Bears to an overall record of 28-25-9. He's played an important role in UCA winning two regular season conference championships and one conference tournament championship. He's helped support Niklas Brodacki and helped the two-time conference player of the year feel more at home, like he does for the vast majority of players.
Coach Taphorn along with Coach Duncan have initiated a JV soccer program at UCA. It has proven to be valuable to not only the athletic department, but the university as well. Taphorn has played a key role in developing the student-athletes on and off the pitch. He's helped bring in high level student-athletes that excel in the classroom. During his time at UCA, student-athletes have averaged a GPA of 3.26.
From the Coach – Head Coach Ross Duncan
"You won't find someone more committed to UCA Men's Soccer than Tap. He's been through the program as a player, cut his teeth as a director of operations and a volunteer coach, and finally moved into a full-time position. Every step of the way he has shown a growth mindset and a willingness to do everything in his power to not only help our team compete for trophies but also to create the best possible student-athlete experience for our players. The way he approaches his job here is of a true professional. He takes this very seriously and has embraced the values of UCA Athletics and what makes it special to be part of this family. It gives me great pleasure to honor his efforts with this new title. He has more than earned it."
From the Coach – Associate Head Coach Matt Taphorn
"I am extremely thankful for the support shown to me by Coach Duncan and the administration here at UCA.  This program and university have played a massive role in my life over the last nine years. I am excited to continue to help build our program and culture in a place so special to me. We have a great staff and group of student-athletes on our team. I'm proud of what we have been able to accomplish up to this point and I'm confident this program is headed in the right direction."
From the A.D – Athletic Director Dr. Brad Teague
"Coach Taphorn excelled on the field and now has proven to be equally effective as a coach. His and Coach Duncan's efforts initiating a JV program has proven valuable for not only the Athletics Department, but also this institution. Coach Taphorn is deserving of this promotion and I look forward to seeing our program continue its excellence."