University of Cincinnati women's soccer announces new coaching staff members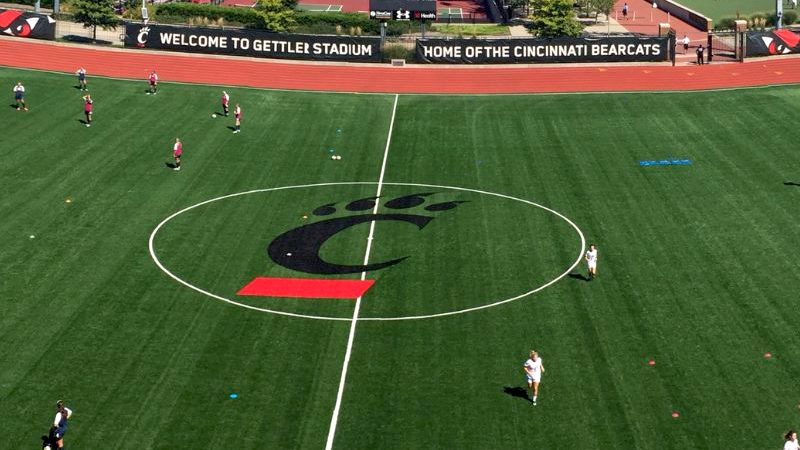 CINCINNATI – The University of Cincinnati soccer team added Rich Wall and Caroline Kelly as assistant coaches, Head Coach Neil Stafford announced Tuesday.
Wall joins the staff after a year at Ball State while Kelly spent the previous two seasons at Army West Point. Both have already started their duties at UC.
"We are extremely excited to welcome Caroline & Rich to the Bearcats Family," Stafford said. "I was aware of Caroline from the last time we had a staff opening and Rich was brought to my attention by several colleagues for whom I have a great deal of respect. From the get-go, you could sense their all-in mentality, their character, personality, knowledge & work ethic. Both are educated in the game, confident in their abilities, and have good delivery in their communication. The common thread with both of them was the value & effort they put in their relationships on & off the field."
---
Wall, a former collegiate head coach at Lees-McRae College in North Carolina, comes to UC after spending 2019 as an assistant coach at Ball State. He also coached for the Tri-Cities FC Otters in USL League Two, at Brevard College, the NY Red Bull Academy and Belmont Abbey College. He played collegiately at Gardner-Webb University.
"I'm appreciative and excited to work with Coach Stafford, and to be a Cincinnati Bearcat," Wall said. "In a short time, I've enjoyed getting to know the squad's personality and can tell this is a highly-motivated program. This is a wonderful opportunity for me to continue my growth as a coach and professional. My wife and I are looking forward to starting our family here in Cincinnati. Lastly, I'm grateful for my time at Ball State under Coach Rife and wish him and the women's soccer program all the best."
View Coach Wall's Complete Bio
---
Kelly made previous coaching stops at Army West Point, Dartmouth and South Carolina. She played collegiately at both Virginia Tech and South Carolina and played professionally with the Boston Breakers Reserves.
"I'm grateful to Neil Stafford for this opportunity to work with the Bearcats Women's Soccer Program," Kelly said. "I am excited to compete in this great conference and help this team continue to challenge for championships!"
View Coach Kelly's Complete Bio
---
UC's staff is now complete as Wall and Kelly join Stafford, entering his seventh season at the helm of the UC program, and volunteer assistant Bryce Hueber ahead of the 2021 season opener at UCF this weekend.
"I'm looking forward to seeing the synergy between Rich, Caroline, Bryce & myself," Stafford said. "I like that all four coaches seem to be slightly different in our personalities and the way we approach the game. It's never easy when you lose both assistant coaches at the same time, but this has served as an opportunity to change some of our practices. With Rich, Caroline and several new members of staff connected to the women's soccer program, it's a privilege to hit the reset button. I would like to thank John Cunningham, Maggie McKinley, Keri Thoman and Jussara Melo for their knowledge & guidance during this period of transition."