Florida International University hires Jonathan Garbar as women's soccer head coach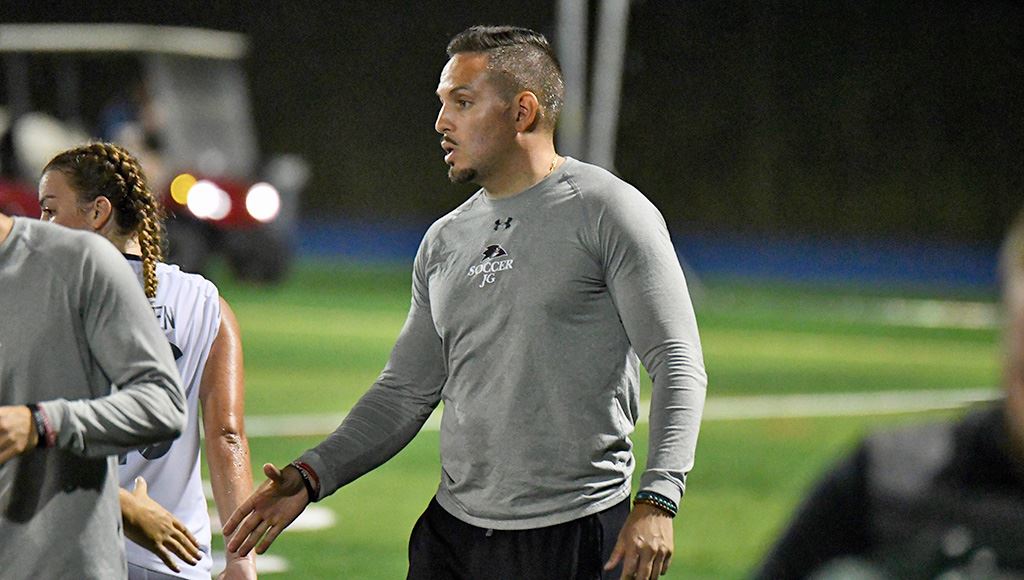 MIAMI – Jonathan Garbar has been named Florida International University's new women's soccer head coach, as announced on Monday by FIU Executive Director of Sports and Entertainment Pete Garcia.
"We are very excited to bring in a proven winner that will take our women's soccer program to a championship level," Garcia said.
Garbar comes to FIU after spending the last four years at Franklin Pierce University, taking over as their head coach in 2017. Garbar will become FIU's fourth head coach overall in program history.
"I am honored to join the FIU community and proud of the opportunity to build its women's soccer program to the ambitious heights the Panther family deserves," Garbar said.
Garbar earned a 34-15-6 mark with the Ravens during his tenure, including a 16-2-2 mark in 2018 that culminated with a conference title and trip to the NCAA Division II Tournament.
"I would like to thank Pete Garcia, Julie Berg and their incredible team for the confidence they have entrusted in me and the exceptional level of professionalism and support they have demonstrated throughout the entire search and hiring process," Garbar said. "Finally, I am forever grateful to Rachel Burleson for her support and leadership, the entire Franklin Pierce University athletic department, its dedicated campus community, and most of all, the young women I have been privileged enough to coach and grow beside. Truly one of the greatest privileges of my life."
The Ravens finished 2018 ranked 20th overall in the country in the final United Soccer Coaches poll, while climbing as high as seventh during the season.
"Jonathan Garbar is an outstanding coach," Florida State women's soccer head coach Mark Krikorian said. "He will come in and work extremely hard to put together a great staff that'll lead FIU's soccer program in a great direction. Jonathan is hardworking, resourceful and thinks outside of the box and I'm confident he will do a great job at FIU."
Prior to his time at Franklin Pierce, Garbar spent five seasons as the head women's soccer coach at Monroe College. He took over in the program's first year after elevating to the Division I level of the National Junior College Athletic Association and promptly rattled off a 72-7-4 record. Garbar's tenure at Monroe was highlighted by a national title in 2014, as well as a national semifinal appearance in 2015, and three-straight district and regional titles from 2013-15. The 2014 national title earned him National Coach of the Year honors from the National Soccer Coaches Association of America.
Garbar wore numerous hats, in addition to his coaching duties, during his time at Monroe. He served as the institution's Director for South American Recruitment from 2013-2015 and, prior to that, worked from 2010-2012 creating a program specifically targeted towards bringing international students to the College.
A native of Maplewood, New Jersey, Garbar graduated from the University of Delaware in 2002 with a degree in liberal arts, before earning his master's degree in teaching from Pace University in 2007.