Fordham men's soccer announces updates to coaching staff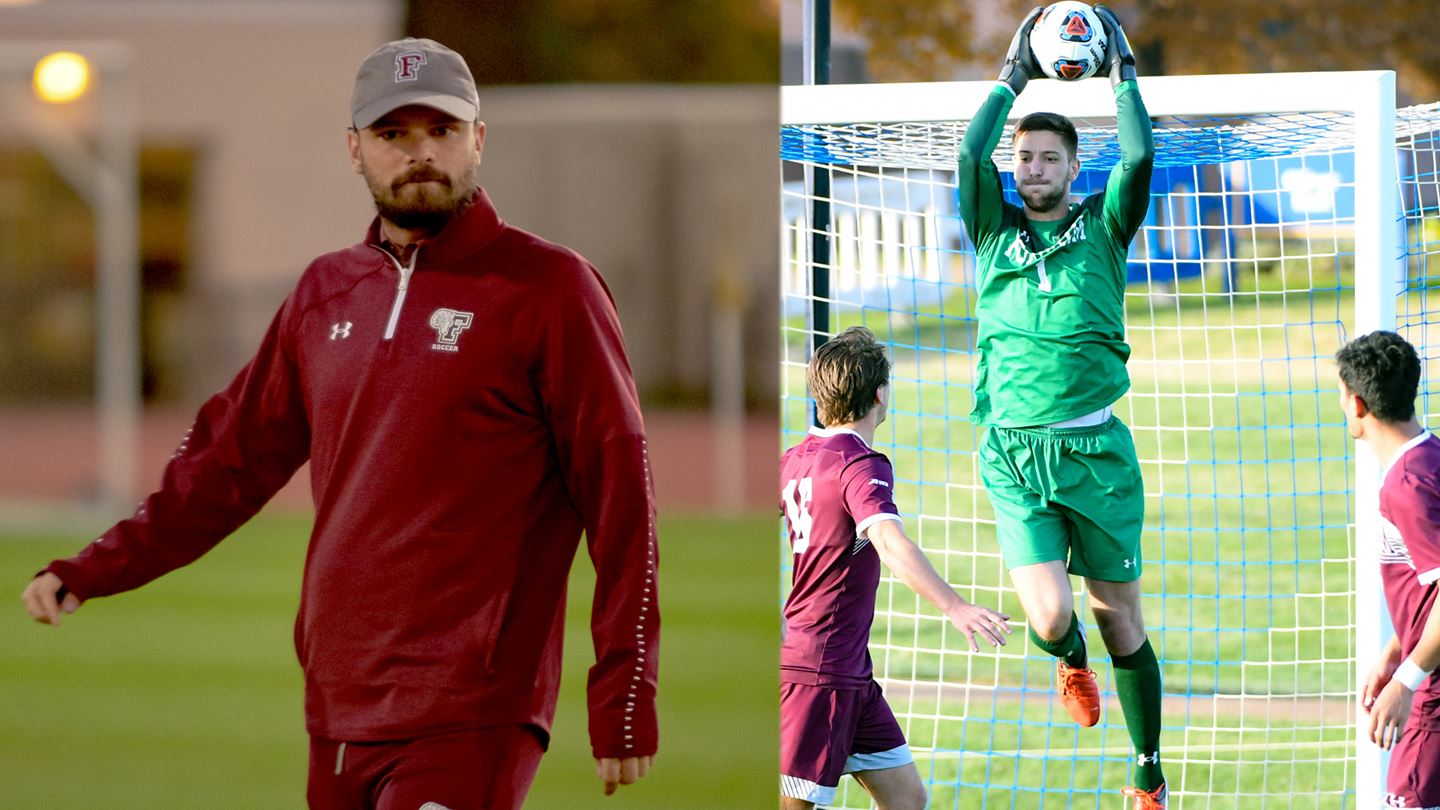 Bronx, N.Y. – Fordham men's soccer coach Carlo Acquista announced two coaching staff updates for the upcoming season: Sacir Hot has been promoted to assistant coach, while Konstantin Weis has been added as a volunteer goalkeeper coach/performance analyst.
Hot served as a volunteer assistant coach at Fordham last season, as the Rams made their sixth consecutive appearance in the Atlantic 10 Championship and advanced to the semifinals for the fifth time in those six seasons.
A graduate of the Red Bulls Academy, the Fair Lawn, N.J. native made his first appearance with the United States Under-20 National Team in 2010. Before signing with the NY Red Bulls in 2011, he went on trial at German top-flight side Borussia Monghengladbach.
For college, Hot played two seasons at Boston College. As a sophomore in 2010, he was named as an NSCAA All-South Atlantic Region Second Team selection. He played in 29 games over the course of two years, playing primarily as a center back.
Weis is a familiar addition to the staff, as he was the Rams' starting goalkeeper for the 2019 season, helping Fordham to the Atlantic 10 semifinals.  He played every second of the Rams' 20 contests in goal, registering a 1.08 goals against average, 68 saves, and seven shutouts.
During the Atlantic 10 Championship, he made six saves in the quarterfinal win at Saint Louis, which included a penalty kick save, and then had four stops in the shutout of Rhode Island in the A-10 Championship semifinal, while adding two more saves in the penalty kick shootout to earn him a spot on the Atlantic 10 All-Championship Team.
Prior to Fordham, Weis competed for SV Waldhof Mannheim in Germany, as well as for Karlsruhe SC Youth and SV Sanhausen Youth, where he was a multiple-time selection to the Under 17 All-State Team.
Weis earned his bachelor's degree in industrial engineering at Karlsruhe Institute of Technology in 2019 and recently completed his Master's degree in business analytics at Fordham's Gabelli School of Business.