Army West Point names Tracy Chao as women's soccer head coach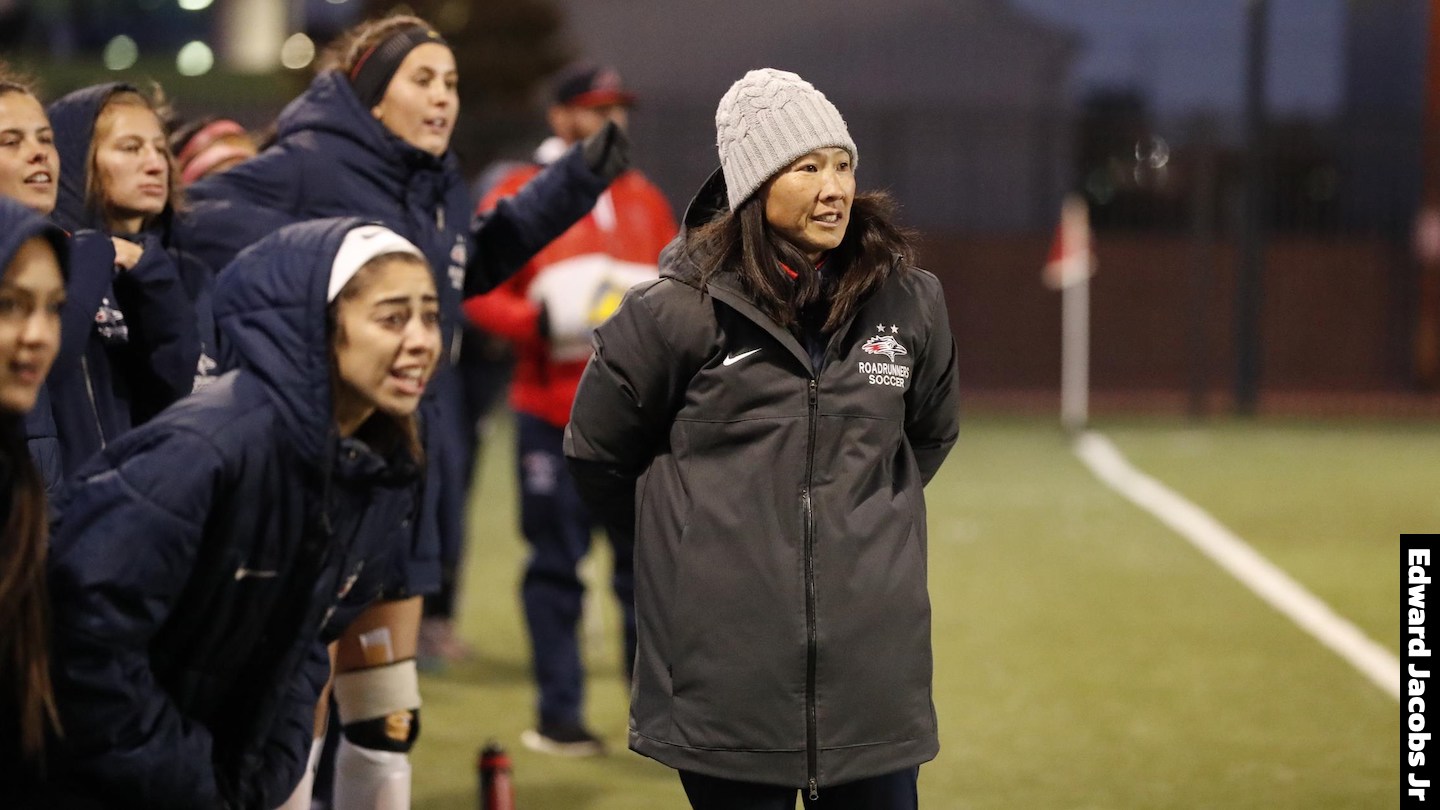 WEST POINT, N.Y. – Army West Point Director of Athletics Mike Buddie announced the hiring of Tracy Chao as the sixth women's soccer coach in program history.
"Our search committee worked tirelessly to find the perfect fit for our women's soccer program and we found it in coach Tracy Chao," Buddie said. "Chao brings a wealth of experience as both a coach and a player at the professional, Division I and Division II ranks and throughout the recruiting process it became evident that Chao will be able to build on our program's success and through her leadership and expertise elevate our program to new heights. She has all the qualities we look for in a head coach at the Academy and stands for the pillars of duty, honor and country as we develop these young women on the soccer pitch, but more importantly off it as leaders of character for our nation."
Chao comes to the banks of the Hudson after spending the past four seasons as the head coach of Metropolitan State University of Denver. She boasts 15 years of coaching experience at the Division I, Division II and professional ranks. Chao is a 2003 graduate of Wake Forest University where she was a four-year women's soccer letterwinner and was the team's most valuable player in 2000.
"I am extremely thankful to Director of Athletics Mike Buddie and the senior leadership team for the opportunity to be a part of Army West Point and lead the women's soccer program," said Chao. "It is an honor to join one of the most prestigious institutions in the country with their mission in developing our nation's future leaders. During the process, I was inspired and impressed with the people, vision and goals, and I look forward to building on the past successes and traditions."
Chao became Metropolitan State University of Denver's head coach in 2017, and they had two winning seasons under her direction, including a banner year in 2018 when they were in the national rankings for the first time since 2015, peaking in the top 10 at No. 7. Under her direction for three full seasons, the Roadrunners went a combined 25-25-5, made three appearances in the RMAC Conference Tournament and she coached five to RMAC All-Conference honors, including the RMAC Co-Player of the Year in 2018. The Roadrunners were also standouts off the pitch under Chao, with an impressive 15 earning RMAC All-Academic honors in 2019.
Prior to her time at MSU Denver, Chao spent the previous five seasons at Division I College of Charleston. She had joined the College of Charleston staff as an assistant coach in 2012 and was named associate head coach in 2015.
At College of Charleston, Chao participated in numerous activities including coordinating recruiting, travel and budgetary responsibilities, equipment management, and operations. During her tenure, four student- athletes were named all-conference and four were named academic all-conference. The Cougars set a school record with a nine-game winning streak in 2016. The Cougars also qualified for the Colonial Athletic Association tournament.
Prior to joining the College of Charleston staff, Chao served as the assistant women's soccer coach at Colorado. During her tenure in Boulder, Chao had a wide range of duties and saw the program qualify three times for the Big 12 Tournament, including an NCAA Tournament appearance, and assisted with a program that produced multiple all-conference players and eventual draft picks.
While at Colorado, Chao served as the head coach of the Colorado Force of the United Soccer League's W-League, the longest standing and highest level of women's soccer leagues in North America.
Chao was also the long-time head coach of the Colorado Storm Soccer Association, a member of Colorado Youth Soccer, United States Youth Soccer and Elite Clubs National League (ECNL).
From 2005 through 2008, Chao was the top assistant coach at Northern Colorado.
Chao previously worked at Wake Forest, her alma mater, as an assistant to the senior women's administrator and director of women's basketball operations. In these roles, Chao maintained and refined recruiting and telephone logs for each of the coaches as well as performing upkeep of ACC and NCAA regulations.
Chao is also a current talent identification scout for U.S. Soccer.
Chao played at Wake Forest as a defender and goalkeeper and earned four trips to the NCAA Tournament during her career with a Sweet 16 appearance in 1999. During the 2000 season she was named to Soccer America's Team of the Week and was named Wake Forest's Most Valuable Player as she was 9-8-2 with three shutouts, a 1.41 goals-against average, and a .746 save percentage.
Later, Chao played for the Fort Collins Force and the Mile High Edge, both W-League teams.
Chao holds a United States Soccer Federation "B" Coaching License and National Soccer Coaches Association of America State Diploma and State Goalkeeping Diploma. She earned her bachelor's degree from Wake Forest in sociology, and her master's degree from Northern Colorado in sport & exercise science, sport administration.
The Chao File
Coaching History
MSU Denver – Head Coach (2017-2020)
U.S. Soccer – Talent Identification Scout (2019-Present)
College of Charleston – Associate Head Coach/Recruiting Coordinator (2012-2017)
University of Colorado – Assistant Coach (2008-2012)
USL W-League Colorado Force – Head Coach (2010)
University of Northern Colorado – Assistant Coach (2005-2008)
Playing Experience
W-League Ft. Collins Force – 2007
W-League Mile High Edge – 2006
Wake Forest University – 1999-2002
Licenses
United States Soccer Federation (USSF) "B" Coaching License
National Soccer Coaches Association of America (NSCAA) State Diploma and State Goalkeeping Diploma
Education
M.S. Sport and Exercise Science, Sport Administration – University of Northern Colorado (2007)
B.A. Sociology – Wake Forest University (2003)