Marquette University men's soccer tabs Sean Hughes as associate head coach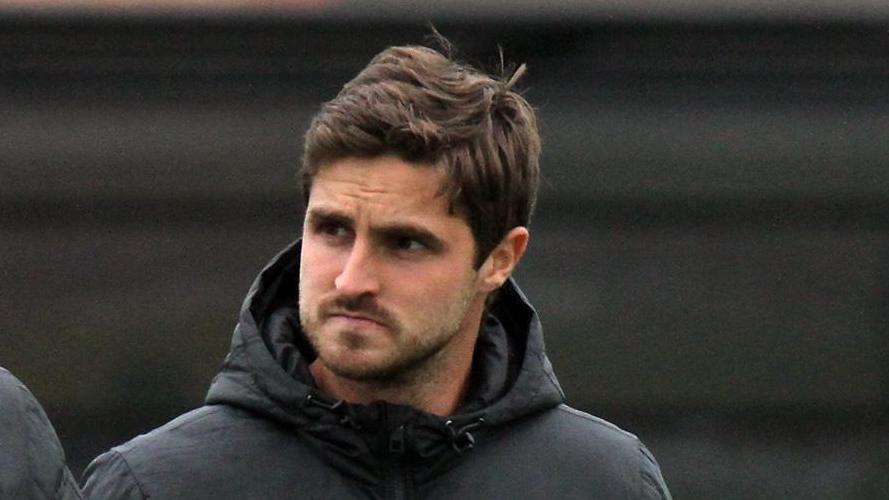 MILWAUKEE – Marquette University men's soccer head coach Louis Bennett has announced that Sean Hughes has been elevated to associate head coach following four strong seasons of serving as an assistant.
"It's an honor to have a coach like Sean on our staff and he is much deserving of this promotion to associate head coach," Bennett said. "He's an excellent relationship-builder, he leads our recruiting efforts and he makes our program better every single day with the work he does with our student-athletes."
Hughes has helped the Golden Eagles reach the BIG EAST tournament in each of the past two seasons, including a conference championship game appearance in 2018. He's been crucial to the development of three MLS SuperDraft picks and has coached eight All-BIG EAST players in his time at MU.
He's played a significant role in getting three players drafted in the past two years, including first round picks Luis Barraza (12th overall in 2018; NYCFC) and Patrick Seagrist (10th overall in 2019; New York Red Bulls). Seagrist became the highest ever draft pick in Marquette men's soccer history after his top-10 selection on Jan. 9, 2020. Former MU midfielder Luka Prpa was drafted in the second round of the 2020 draft with the 34th pick by the Houston Dynamo.
"I'm extremely thankful to [Head Coach] Louis [Bennett] and our administration at Marquette for having me here to continue to help build our men's soccer program," Hughes said. "Our coaching staff fits extremely well together and we're excited to continue developing our student-athletes on and off the pitch. I'm proud of what we've accomplished during the past few seasons here and I'm confident we're building a product that's going to be fun to watch in the coming years."
Prior to MU, he spent one season as the head coach at Maryville University and three seasons as an assistant coach at Quincy. Hughes helped Quincy to a combined record of 48-9-8 with two Great Lakes Valley Conference championships and an NCAA Final Four appearance. In his final season with Quincy in 2014, the team finished with a 21-2-2 overall record and the No. 3 ranking in the NSCAA top-25 poll.
Hughes first traveled to the United States in 2007 and began his collegiate playing career at Northeastern State (Okla.) University. He led the Riverhawks in goals and points in each of his two seasons before transferring to Cardinal Stritch University in Milwaukee, where he started in every game from 2009-10.
After graduating from Cardinal Stritch, Hughes played one season for Whitsunday Miners FC in the Australian Soccer League second division. He helped the 2011 team record its highest finish in the league standings. The next season, Hughes played for Crewesadors FC futsal team in the UEFA English Regional North League in 2012.
He earned his bachelor of arts degree in sports management from Cardinal Stritch in 2010 and completed his MBA from Quincy in May 2014.
With the 2020 fall season canceled for MU men's soccer, Hughes and the MU staff will look to prepare a team with 12 newcomers to compete in the spring of 2021.