United Soccer Coaches Foundation launches Ray Reid Family Fund in honor of UConn coach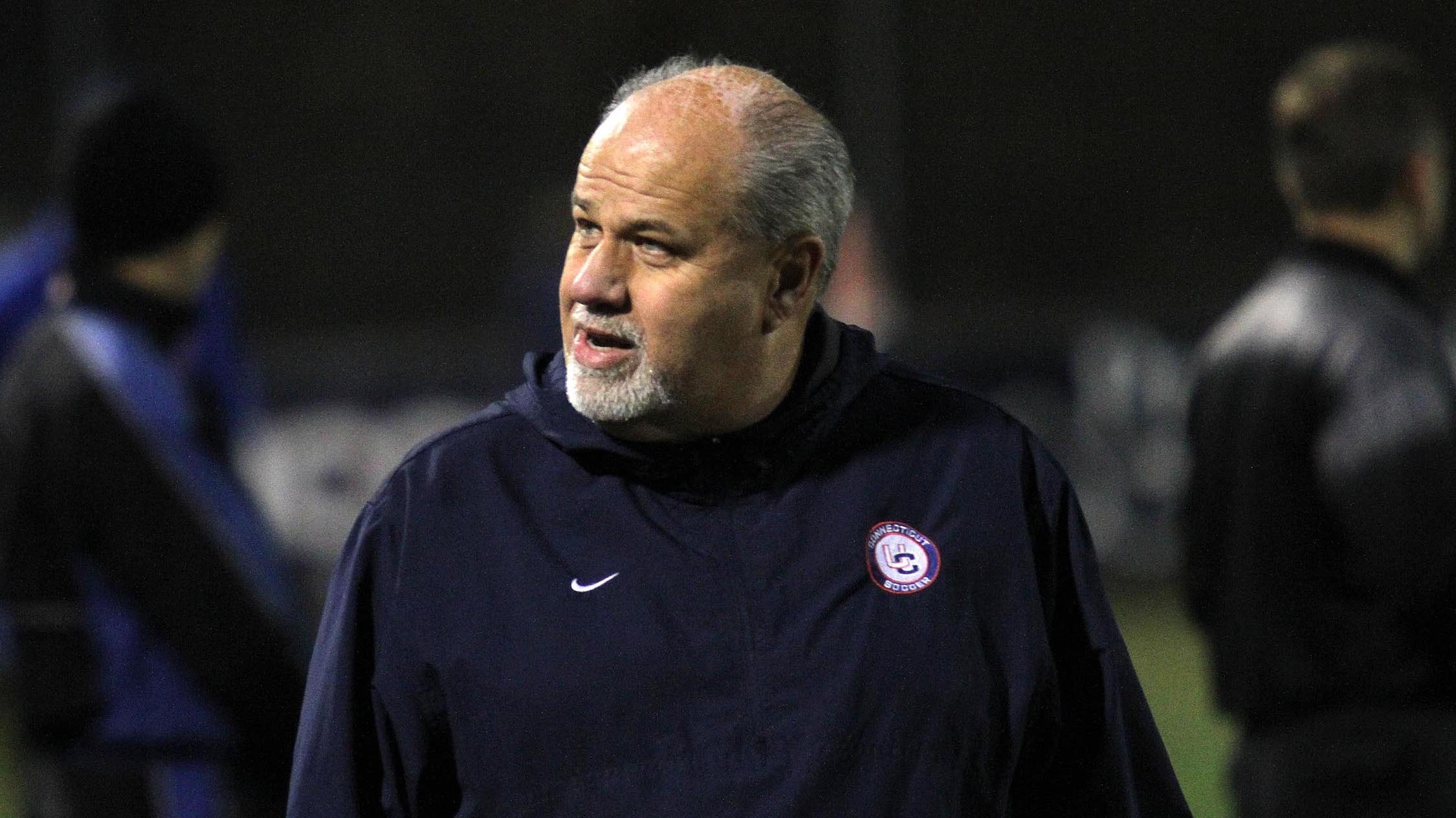 KANSAS CITY, Mo. – The United Soccer Coaches Foundation has announced its newest endowed fund, the Ray Reid Family Fund, named after the longtime UConn head men's coach who has been an active member of United Soccer Coaches throughout his coaching career.
The fund, which includes an immediate contribution of $25,000 and a $75,000 estate gift, will provide an annual scholarship to a minority coach to attend either a United Soccer Coaches education course or the annual Convention. The scholarship will be open to any minority coach at the college level until Reid retires from college coaching, at which time the scholarship will become available to minority coaches at any level of the game.
"Ray Reid's generous donation to the United Soccer Coaches Foundation will enable the Foundation to support an annual educational coaching experience for a minority college coach," said Jeff Vennell, Foundation Committee Chair. "It is a wonderful example of Ray's dedication to coaching, coaching education, and the fund makes an important statement during the current national environment."
Reid is set to begin his 24th season as the head coach of the UConn men's soccer team and his 32nd season overall as a college head coach. He carries a 450-142-76 career record and his teams have claimed four NCAA National Championships, including the 2000 NCAA Division I National Championship at UConn. Reid has led the Huskies to 18 NCAA tournament appearances, they have won nine regular season conference championships and he is a four-time National Coach of the Year honoree.
"Our sport desperately needs more diversity in all of our coaching ranks," said Reid. "Hopefully, this donation will help provide more opportunities for minority coaches to attend coaching education courses, furthering their ability to mentor and impact players while growing the game we all love. I also want to thank United Soccer Coaches for providing me a pathway to help others. The association does a fantastic job of engaging coaches and promoting soccer at all levels throughout the United States."
A native of Brentwood, N.Y., Reid has produced 41 MLS players during his tenure and over 25 of his former players and assistant coaches are coaching in the collegiate and professional soccer ranks.
"Coach Reid's generosity in support of the United Soccer Coaches Foundation will expand opportunities for minority coaches to pass along their love of the game, paying it forward as Ray has done so graciously throughout his career," said Kevin Sims, United Soccer Coaches President. "We applaud Ray's initiative to bring the beautiful game into deserving communities. This contribution moves our sport and our association toward the goal of universal access."
What others are saying about Ray Reid:
Lynn Berling-Manuel, CEO, United Soccer Coaches
"Coach Reid has continued the UConn tradition of both great college soccer and giving back to young coaches. His legacy of supporting players of color in their journey to the coaching profession will impact generations to come. The Ray Reid Family Fund is an important addition to the United Soccer Coaches Foundation." 
Chaka Daley, Head Men's Soccer Coach, University of Michigan
"I have known Coach Reid since 2000, when I began my college coaching career. Not only has he been a tremendous resource and ally professionally, Coach Reid and I have become very good friends as he has assisted in mentoring me in my journey in the world of coaching and all that it encompasses. A legacy gift like this does not surprise me, as he has always been an equal opportunist in his hiring practices and recruitment of student-athletes. He genuinely cares for his former and current student-athlete's wellbeing and a gift like this gives back to the core of what Coach Reid has shown me since I have known him."
Chris Gbandi, Head Men's Soccer Coach, Northeastern University, Member of 2000 UConn Team
"Coach Reid is a unique and special coach. His ability and willingness to create a welcoming and diverse program during his long and illustrious career at UConn will be one of his lasting legacies. This annual scholarship in his name, given to a minority coach to attend either a United Soccer Coaches education course or the annual Convention, is further illustration of what he stands for as a person and coach. I'm so proud to have been coached by him."
Bryheem Hancock, Head Men's Soccer Coach, Radford University, Member of 2000 UConn Team
"Coach Reid has been an ambassador in the pursuit of equal opportunity for all coaches regardless of your skin color, ethnicity or economic background. Coach has been a mentor to me with his hard work, dedication, passion and knowledge. This award will hopefully give a coach an opportunity to further grow in their coaching education. This speaks volumes of the person I already know Coach Reid is."