Xavier men's soccer announces hiring of assistant coach Brian Cronin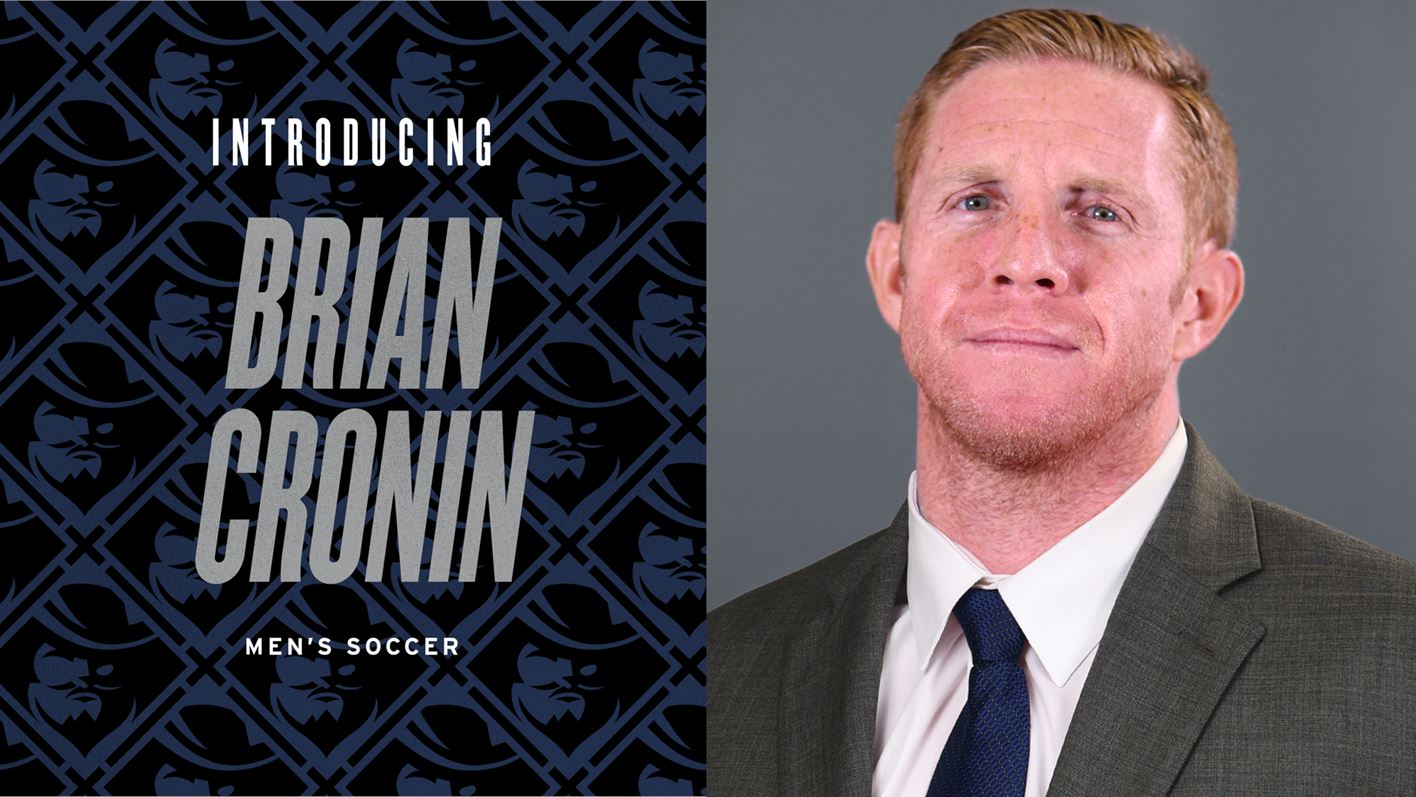 CINCINNATI – Xavier men's soccer head coach Andy Fleming has announced the hiring of Brian Cronin as assistant coach. Cronin previously spent five seasons at Radford, serving as assistant coach/recruiting coordinator.
In five seasons on the bench, he helped the Highlanders post a 50-32-10 (27-11-3 Big South) record with three conference titles and two NCAA appearances. Radford made the NCAA Tournament in both 2015 and 2016 with the 2015 appearance marking the first time the Highlanders participated in the tournament since 2000.
Cronin also assisted in coaching 18 all-conference selections, highlighted by six Big South 'Players of the Year' (1 Offensive Player of the Year; 3 Defensive Player of the Year; 2 Freshman of the Year). In 2016, he coached Jo Vetle Rimstad to NSCAA All-American honors – becoming only the second player in program history to earn the honors.
The 2016 team also entered the United Soccer Coaches Coaches Poll for the first time in program history and established three new school records (shutouts, fewest goals allowed and goals against average).
In the classroom, he helped Fraser Colmer earn Big South Men's Soccer Scholar-Athlete of the Year honors twice in addition to finishing runner-up for the 2017 Senior CLASS Award. In 2019, Jacob Wilkinson was named to the CoSIDA Academic All-American Second Team.
Cronin was an assistant coach at Cal Poly in 2014 and served as director of soccer operations at Clemson from 2012-13. He also has coaching experience with the Eagles Soccer Club (2014), the '98 South Carolina ODP Team (2012-13) and the San Jose Earthquakes (gameday operations).
The Santa Cruz, Calif., native earned a bachelor's degree in communications from Champman University in 2008. He played collegiately at Chapman (2007-08) and Cabrillo Junior College (2005-06).
He holds an advanced national diploma from the NSCAA and a USSF National B License.
Xavier head coach Andy Fleming stated the following:
"First off I'd like to thank Cam and his wife Kate for their service and cooperation the past four years. They are having a great time in Vermont and seeing an assistant advance his career in a place that fits well is a point of pride in our program. I'd also like to commend our staff, especially Noel Orozco, for their work when we were down a coach and working remotely."
"With assistants I always ask, what/who do they know,  what can they do.. and do they fit? Brian is a guy I've tracked for a while and does all of the above. He's well connected, has made final financial decisions on recruits, and is able to coach on the field, work in the office and recruit – a coaching trifecta. He's run training at his previous stop and will form a great "double trainer" partnership with Kevin Reiman, allowing me to evaluate and watch more at training."
"A big factor tying into what a coach knows is who they have worked for.. their lineage. Brian worked for Steve Sampson, former US World Cup coach, Mike Noonan, who I consider to be a Top-5 coach at Clemson, as well as Bryheem Hancock and Marc Reeves, two strong coaches who themselves worked under top coaches in elite conferences. Brian has had to grind, adapt and be creative at many of his stops and I think those skills are never more needed and will be well served during the upcoming school year."