Marquette men's soccer announces Danny Jarosz as new assistant coach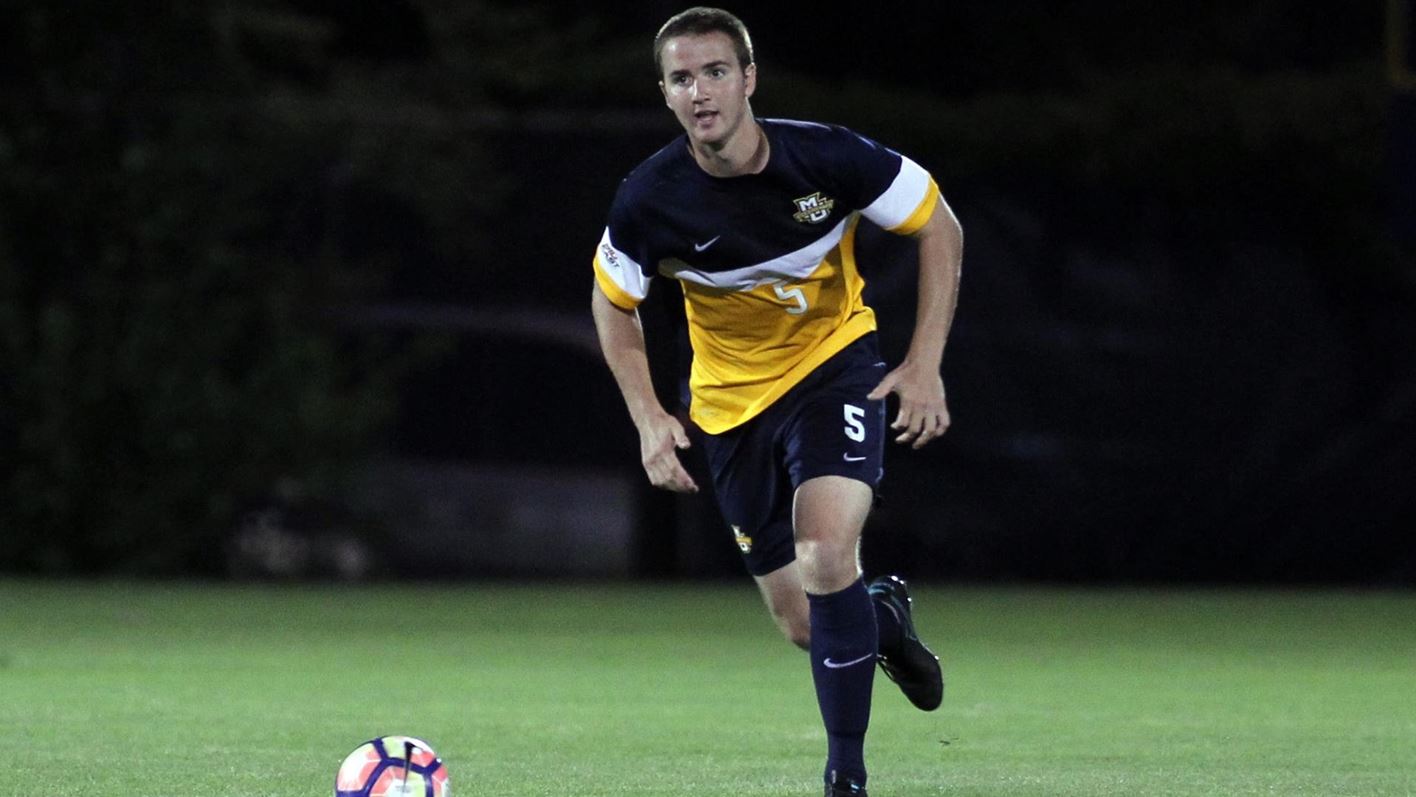 MILWAUKEE – Former Marquette men's soccer defender Danny Jarosz ('18) has been tabbed as a new assistant coach with the team. He replaces another MU alumnus, Bryan Ciesiulka ('13), who served as an assistant coach on head coach Louis Bennett's staff from 2018-20.
The 2020 coaching staff is now complete as he joins Bennett, fifth-year assistant Sean Hughes and volunteer assistant/goalkeepers coach Graham Shaw.
"I couldn't be more excited to have the opportunity to join the Marquette coaching staff," Jarosz said. "I had such a fantastic experience as a student-athlete at MU and my coaching staff and support staff played a big role in that. I'd like to thank Bill Scholl and Louis Bennett for the opportunity to come back to Marquette and help guide the development of our student-athletes."
Jarosz redshirted in 2014 before playing and starting in 13 games over the next two seasons for MU, logging over 1,200 minutes on the back line before suffering an injury that ended his playing career. As a senior, he served as a student assistant coach for the team.
After graduating from Marquette in 2018 with degrees in finance and operations and supply chain management, he joined the Wisconsin Lutheran College coaching staff.
He served for two years as a graduate assistant coach at WLC, where he earned his degree from the college's Master of Art program, specializing in leadership and innovation. During his time on the coaching staff, he helped develop four all-conference players, including the 2018 Conference Freshmen of the Year.
"We're thrilled to have Danny back in the fold as a full-time assistant coach," Coach Bennett said. "He was successful as a player here and added a ton of value as a student assistant coach during his final year at MU. I know he's excited to hit the ground running and represent Marquette men's soccer with pride."
In high school, Jarosz helped lead Marquette University High School to a 62-3-5 overall record, including two WIAA Division 1 state titles He was honored as 2013 Milwaukee Journal Sentinel Area Player of the Year.
The Milwaukee native returns to his alma mater and his hometown to continue the progress of the men's soccer team, which went 8-9-1 in 2019 and made its second straight trip to the BIG EAST tournament. During his time at MU, he was also named BIG EAST Defensive Player of the Week once and BIG EAST All-Academic twice.
"The student-athlete experience as a Marquette men's soccer player is truly one of a kind," Jarosz said. "I'm looking forward to getting to work with the guys, fostering relations with the alumni and proudly representing the Blue & Gold wherever I go."
Keep up with the Marquette men's soccer program through social media by following on Twitter (@MarquetteSoccer) and Instagram (@MarquetteSoccer) and `liking' on Facebook (/MarquetteSoccer).