UCLA men's soccer announces pair of coaching staff additions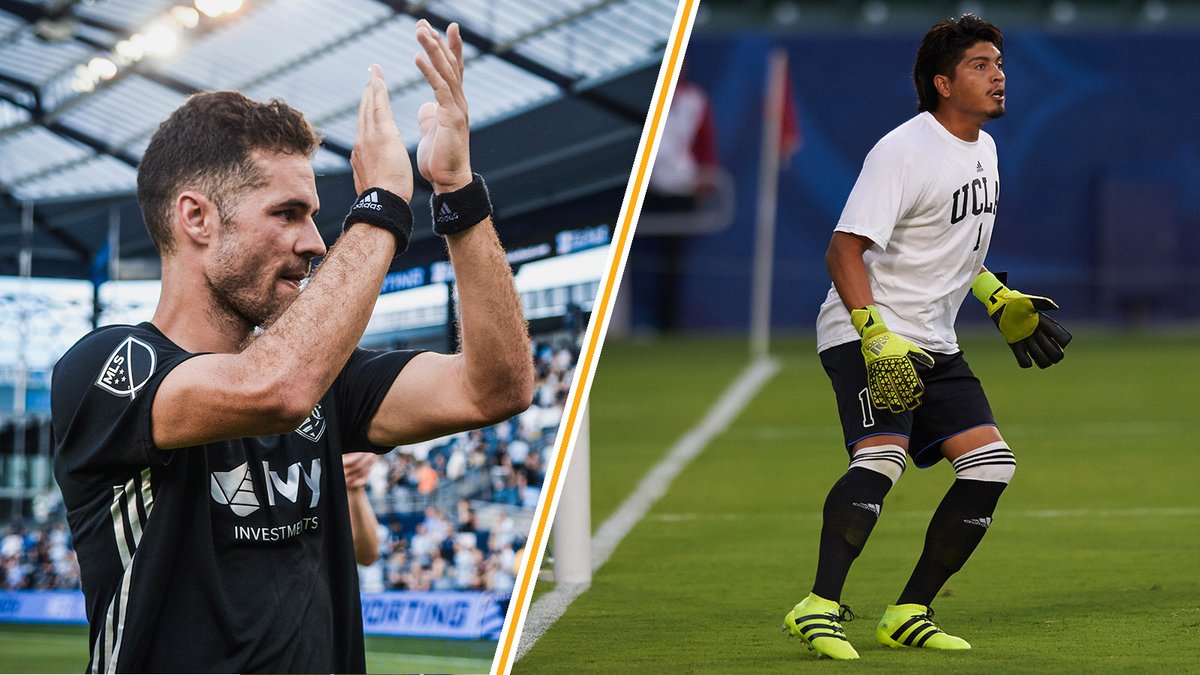 LOS ANGELES – UCLA men's soccer head coach Ryan Jorden has announced the addition of two UCLA alumni to the coaching staff, with former U.S. Men's National Team starter Benny Feilhaber joining the program as an assistant coach and former Bruin goalkeeper Juan Cervantes serving as a volunteer assistant coach.
Alongside current top assistant Matt Taylor, all three assistant coaches on the staff are UCLA alums. Both Feilhaber and Cervantes have represented the United States at the international level – Feilhaber has 44 caps with the USMNT and played in the 2008 Olympics and 2010 World Cup while Cervantes played at the FIFA Beach World Cup in 2019 – and the trio have combined for 153 appearances at the collegiate level and nearly 700 at the professional level.
Cervantes will primarily work with the team's goalkeepers.
"It is exciting to have both Benny and Juan join the coaching staff," said Jorden. "Their understanding of UCLA, passion for the soccer program, and ability to translate their playing experiences into their coaching will be very valuable for the team."
Feilhaber returns to Westwood shortly after completing a standout 15-year professional career that included nine seasons in Major League Soccer following stints in Germany (Hamburger SV), England (Derby County), and Denmark (AGF Aarhus). The midfielder made a permanent move stateside after signing with the New England Revolution ahead of the 2011-12 season, and also made MLS stops with Sporting KC, LAFC, and the Colorado Rapids before retiring in March 2020.
The Irvine, Calif. native enjoyed his most success in the MLS with Sporting KC. In six seasons (2013-17, 2019) with SKC, he totaled 31 goals and 14 assists over 167 appearances while helping the club to MLS Cup (2013) and Open Cup (2015, 2017) Championships. His best individual season came in 2015, as he scored 10 goals and five assists while earning MLS All-Star, MLS Best XI, and MLS MVP Finalist honors.
Feilhaber was also a mainstay with the US Men's National Team during his playing career. He made his first-ever start with the senior team on Mar. 25, 2007 en route to 44 career appearances with the red, white, and blue. He played key roles on US squads for the 2007 Gold Cup, 2008 Olympics, 2009 Confederations Cup, and 2010 World Cup, including a highlight-reel volley that stood up as the game-winner in a 2-1 win over Mexico in the 2007 Gold Cup Final.
At UCLA, Feilhaber went from a walk-on to an All-Pac-10 selection over a 16-month span. He earned a spot on the team as a freshman and went on to make 16 appearances that year, scoring a pair of game-winning goals. A starter as a sophomore in 2004, he was third on the team with 23 points (five goals, 13 assists) en route to Second Team All-Pac-10 honors. Following his performances with the U20 National Team at the World Youth Championships, he signed his first professional contract with Hamburg SV.
A fluent speaker of four languages (English, Portuguese, Spanish, German), Feilhaber is in the process of attaining his "B" License through the US Soccer coaching education program.
Despite being just four years removed from his UCLA graduation, Cervantes brings a lengthy coaching resume with him to Westwood.
He most recently was an assistant coach at Cal State Dominguez Hills, where he served as the goalkeeping coach and recruiting coordinator during the 2019-20 season. The Gardena, Calif. native has made a number of other coaching stops at various levels, including collegiate (Santa Monica College), high school (Loyola and Santa Monica) and club/academy (Beach Futbol Club).
Cervantes totaled 30 games played at UCLA, 27 of them starts. He made four starts as a freshman in 2012 as the Bruins won the Pac-12 Championship and then was the starter for the 2015 squad which reached the second round of the NCAA Tournament.
Following his collegiate career, Cervantes continued to play, maintaining a roster spot with the United State Beach Soccer National Team from 2017-19, culminating in a spot at the 2019 FIFA Beach Soccer World Cup in Paraguay alongside fellow UCLA alumni Ryan Futagaki, Jason Leopoldo, and Oscar Reyes.
Feilhaber and Cervantes will assume the roles vacated by the departure of Eric Reed, who returned to his family in Ohio in April, after one year in Westwood.
Both coaches will officially begin on Sept. 1.
Stay tuned to the team Twitter account, @UCLAMSoccer, for all offseason updates.