University of Illinois soccer team adds Nichole Tiggs to coaching staff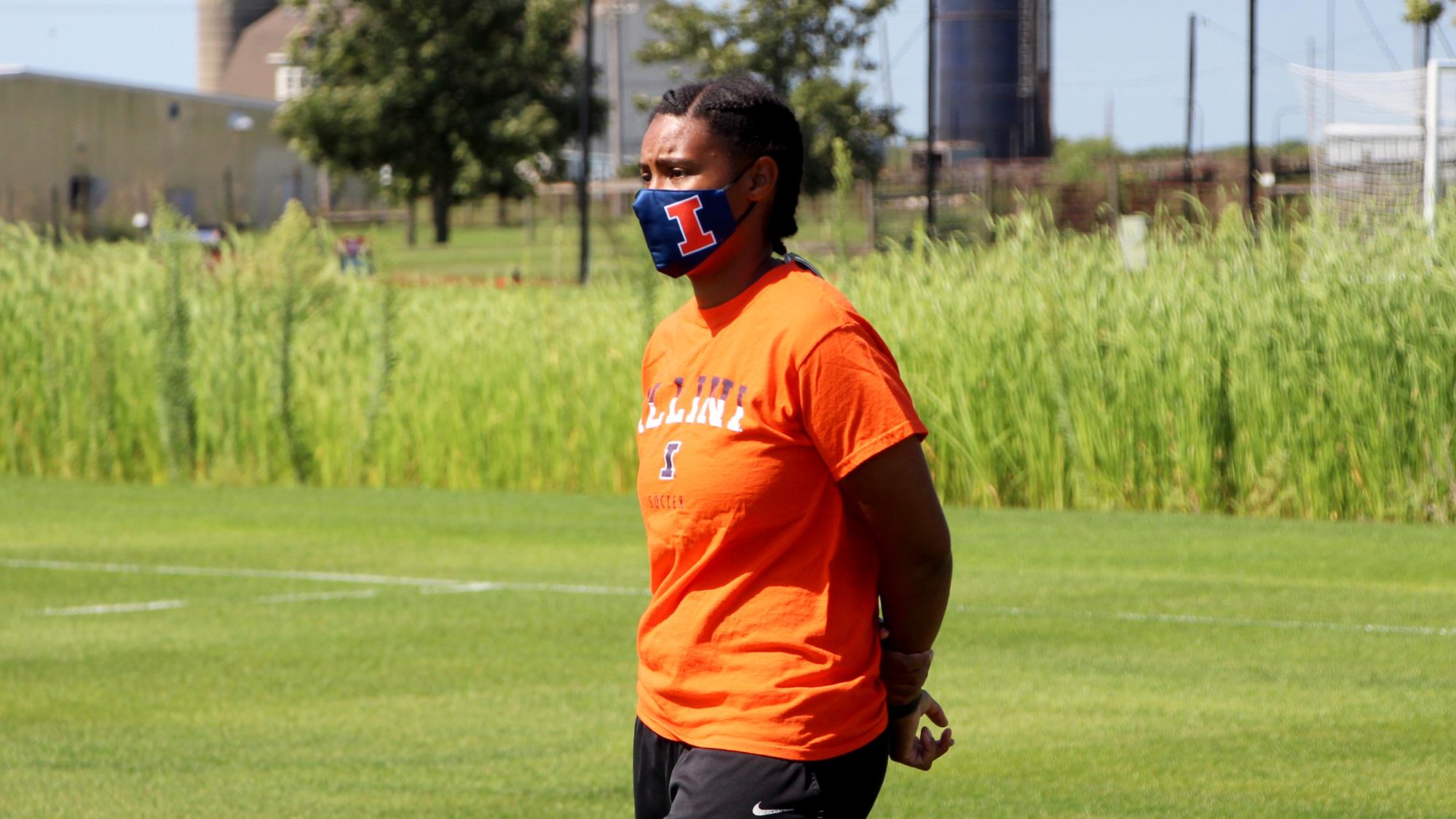 CHAMPAIGN, Ill. – University of Illinois soccer head coach Janet Rayfield announced Tuesday the addition of volunteer assistant Nichole Tiggs to the Fighting Illini soccer coaching staff.
"We are so fortunate to add someone with Nichole's varied experience to our staff," said Rayfield. "Her passion for helping young women mature and grow during their college career meshes perfectly with the values of our athletic department and our soccer program. She also brings a fresh perspective and can add ideas to continue moving our program forward to the level of excellence that we strive for everyday."
A native of Chandler, Arizona, Tiggs comes to Illinois with nearly a decade of coaching experience at the NCAA and club levels.
Tiggs works as an Inside Sales Specialist for Nebraska-based Hudl while balancing her on-field coaching career. Most recently, she served as an assistant coach for the 2019 season at Sporting Omaha FC, an academy affiliate of the Major League Soccer's Sporting KC, where she worked with the U14-U18 Girls Development Academy teams helping players and coaches with video analysis.
No stranger to the soccer scene in the state of Illinois, Tiggs served as the Academy Director with the NWSL's Chicago Red Stars from January 2015 through March 2016. In that capacity, she implemented all aspects of a year-round, all-girls soccer youth training program for the Chicago Red Stars Academy.
Tiggs joined the Red Stars staff following her stint as the head coach at NCAA Division III Finlandia in Hancock, Michigan. She guided the Lions program through the 2014 season, managing all aspects of the program. Prior to leading Finlandia, Tiggs spent 2013 in Melbourne, Australia, as a Career Advisor/Project Manager for NSR Australia, educating soccer prospects and their parents on opportunities to continue their athletic careers at U.S. colleges and universities. She coached U18 for the Casey Comets and played for the Comets' senior team.
Tiggs began her coaching career at the University of North Dakota, where she served four seasons (2009-12) as an assistant coach. She helped guide the UND program's transition from NCAA Division II to Division I, while playing a vital role in the North Dakota's team and individual training and game analysis. Tiggs also headed UND's camps, clinics and coordinated team travel arrangements.
A four-year starter at Indiana State from 2002-05, Tiggs was an All-Missouri Valley Conference performer and ended her career as the Sycamore's career leader in points and goals. She earned a bachelor's degree in Political Science/Legal Studies from ISU in 2006, before moving onto graduate school at UND where she earned a master's degree in Public Administration in 2008.
Tiggs holds her "C" license from the United States Soccer Federation, and a both a Goalkeeping Level II Diploma and National Diploma from United Soccer Coaches. She is also a graduate of the NCAA Women Coaches Academy and member of the United Soccer Coaches.