Sammy Jo Prudhomme joins Loyola Maryland women's soccer coaching staff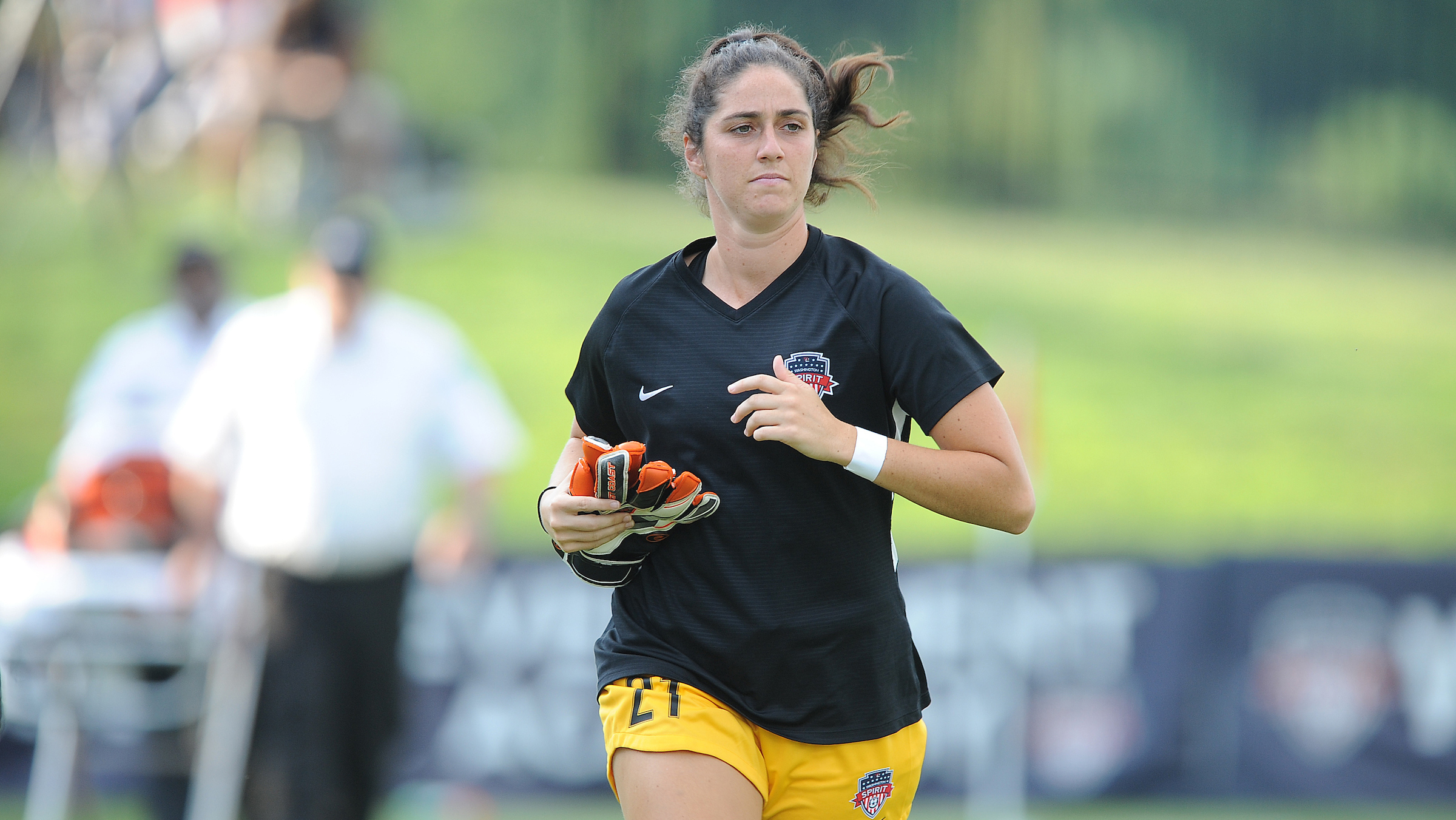 BALTIMORE – Sammy Jo Prudhomme, a former standout goalkeeper, joined the Loyola University Maryland women's soccer coaching staff as an assistant coach earlier this summer, bringing her collegiate and professional playing and coaching experience to the Greyhounds.
Prudhomme joins the program after serving as the starting goalkeeper for USC's national championship-winning squad in 2016, Prudhomme then spent each of the past three seasons in the National Women's Soccer League.
"Sammy Jo has played on some of the biggest stages the women's game has to offer," Mallia said. "The experience she has gained will be invaluable as she transitions to collegiate coaching. Her energy and enthusiasm really stood out to me during the interview process, and we are excited to have her on board."
Prudhomme spent the 2015 and 2016 seasons at USC after transferring from Oregon State. She was the Pac-12 Goalkeeper of the Year and a second team All-Region performer during the Trojans' run to national championship as a senior, finishing that season with an 18-4-2 record, 15 solo shutouts, a 0.43 goals-against average and a .906 save percentage.
"I'm excited for this opportunity to start my coaching career at Loyola with such an experienced and driven coaching staff," Prudhomme said. "I can't wait to be part of the growth, development and success of the program. I look forward to getting to work with the coaches, players and administration to make this team the best it can be."
During the 2016 regular season, Prudhomme led the team on a seven-game shutout streak in which she kept opponents off the scoreboard for 726 straight minutes of game action. She then allowed just two goals in six NCAA tournament games, recording four-straight clean sheets leading up to the championship game and adding eight stops during USC's 3-1 win over top-ranked West Virginia in the 2016 College Cup Final. Prudhomme recorded 44 victories and 34 shutouts overall during her four collegiate seasons.
After college, Prudhomme was selected by the Boston Breakers in the fourth round of the 2017 NWSL draft. She set team and NWSL rookie records for consecutive shutout minutes during her debut professional season, and would ultimately play for three other teams (Houston Dash, Washington Spirit, Reign FC) before transitioning to coaching.
Prudhomme has served as a goalkeeping coach for several programs in recent years, including Legends FC, Eugene Timbers FC, Capitol Timbers FC, Oregon's ODP and Beach FC. Originally a Southern California native, she played her club soccer for SC Blues, one of the top youth soccer clubs in the nation.
The Greyhounds earned a spot in the Patriot League semifinals last fall after posting their most victories in a season since 2012. Loyola had five all-conference performers, tied for the second most in the Patriot League, and held opponents to one goal or fewer in each of the season's final 12 games.