University of Minnesota women's soccer hires Maya Hayes as assistant coach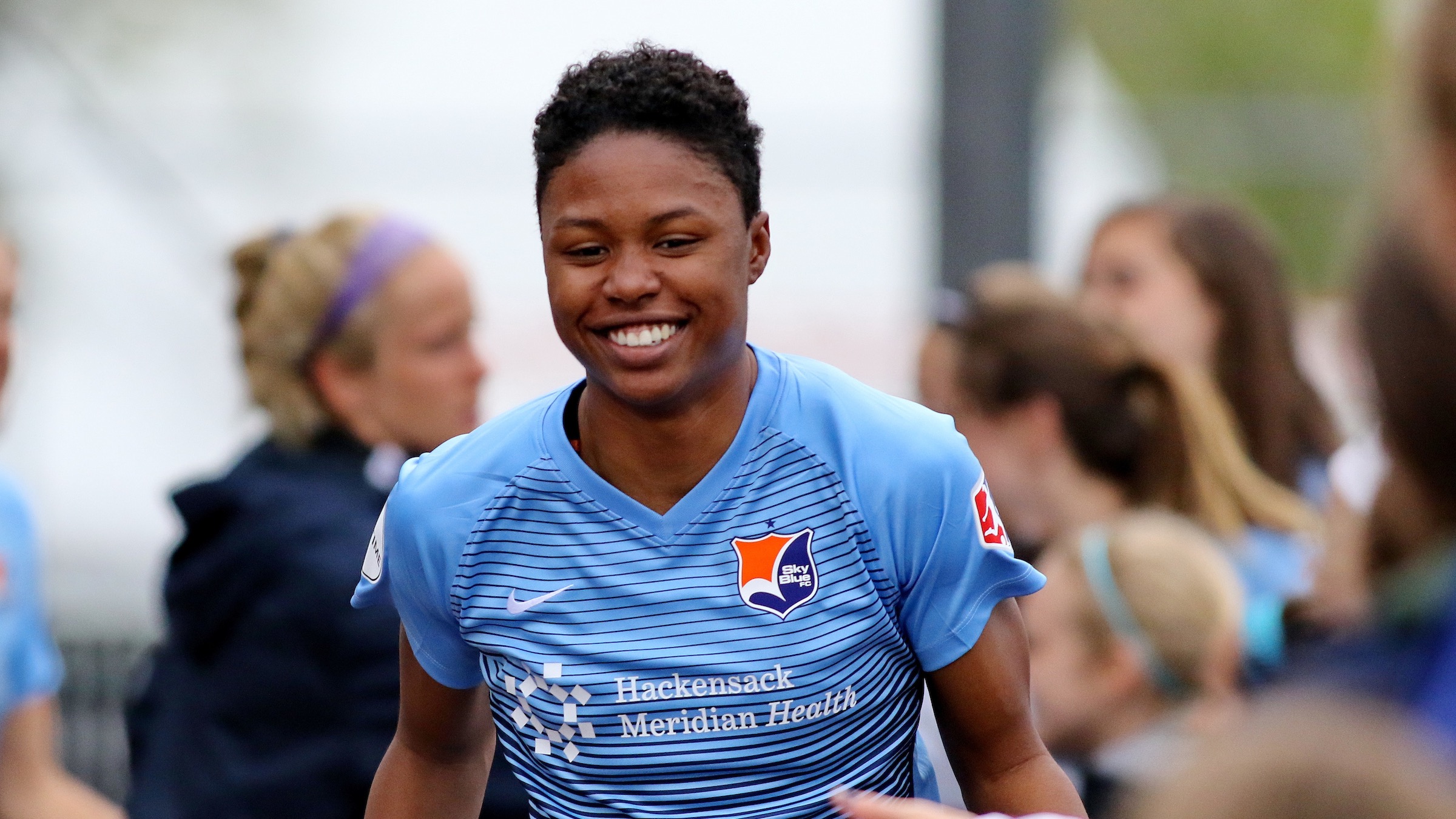 MINNEAPOLIS – Head coach Stefanie Golan announced Wednesday the hiring of Maya Hayes as assistant coach for the University of Minnesota women's soccer program. Hayes officially assumed the duties associated with her new position on July 1.
"We are thrilled to have Maya join the Gopher Soccer family as an assistant coach. We were fortunate to have a really strong pool of candidates, and Maya stood out amongst that group as the best fit for where we are now as a program," said Golan. "I had the opportunity to coach against Maya as a player both when I was at West Point and in my first few seasons at Minnesota, and she was a player on everyone's scouting reports as a goal scorer. We love her attacking mindset and her ability to translate what she learned as a player, playing at the highest levels, to current student-athletes.
"She has a phenomenal personality and will relate to our student-athletes extremely well and she will bring a new perspective to the staff that we are excited to have. I could not be more excited for our program, and I look forward to helping Maya grow as a coach while wearing Maroon & Gold."
With Hayes now officially on board, she completes a Gopher coaching staff primed to lead the program through an exciting 2020 season. Hayes was drawn to the Gophers for a variety of reasons, beginning with the holistic approach of developing student-athletes both on and off the field.
"I'm grateful and proud to be joining the University of Minnesota and the women's soccer program," said Hayes. "From the start, I was impressed by the way the student-athletes are valued and supported at the University, and by all of the resources available to them to help them succeed on the field, in the classroom and beyond. It has been a pleasure getting to know Coach Golan throughout this whole process. She has built such an elite program with a strong emphasis on team culture and a winning mentality, and I'm excited to be joining such a great staff and group of young women. I am looking forward to getting started and being able to contribute to the future success of Minnesota women's soccer."
Hayes comes to the U after spending the previous two seasons as a graduate assistant coach for the Auburn women's soccer program. During her Auburn tenure, the Tigers posted a combined 19-16-4 record, including an NCAA Tournament appearance in 2018 that highlighted a 12-win campaign.
"We are so excited for Maya to take this next step in her coaching career, especially at such an incredible program," said Auburn women's soccer head coach Karen Hoppa. "Maya is going to bring a wealth of soccer knowledge along with passion, enthusiasm and high character. She is a perfect fit for [Coach Golan] and [Coach Fletcher], and I cannot wait to see what they will accomplish together."
Prior to her time with Auburn, Hayes played professionally in the National Women's Soccer League as a member of Sky Blue FC from 2014-18. Hayes was the sixth overall pick of the first round in the 2014 NWSL Draft after a historic career with the Penn State Nittany Lions.
From 2010-13, Hayes excelled on the field as a four-year starter for Penn State, earning All-America honors in 2011, 2012 and 2013. In both 2011 and 2012, Hayes was named the Big Ten Conference Player of the Year. 2011 proved to be especially historic for Hayes, as she set Penn State's all-time single season record with 70 points, while also scoring 31 goals (second all-time). Both marks paced the entire nation in 2011.
"Maya Hayes is pure class as a player, person and most definitely as a coach," said Penn State women's soccer head coach Erica Dambach. "She has an incredible ability to connect with her players and will be a wonderful addition to Coach Golan's staff. Maya has always had a love for coaching and has a very bright future in this profession."
Over the course of 89 career games, she tallied 71 goals and 163 points, both of which rank third all-time at Penn State. In January of 2020, TopDrawerSoccer.com named Hayes to their Best XI of the 2010s.
Not only does Hayes bring experience as both a successful player and coach to Minnesota, but she also arrives with a track record of excellence off the playing field. Hayes was a three-time Academic All-Big Ten honoree from 2011-13.