Marist College hires Brittany Kolmel as women's soccer head coach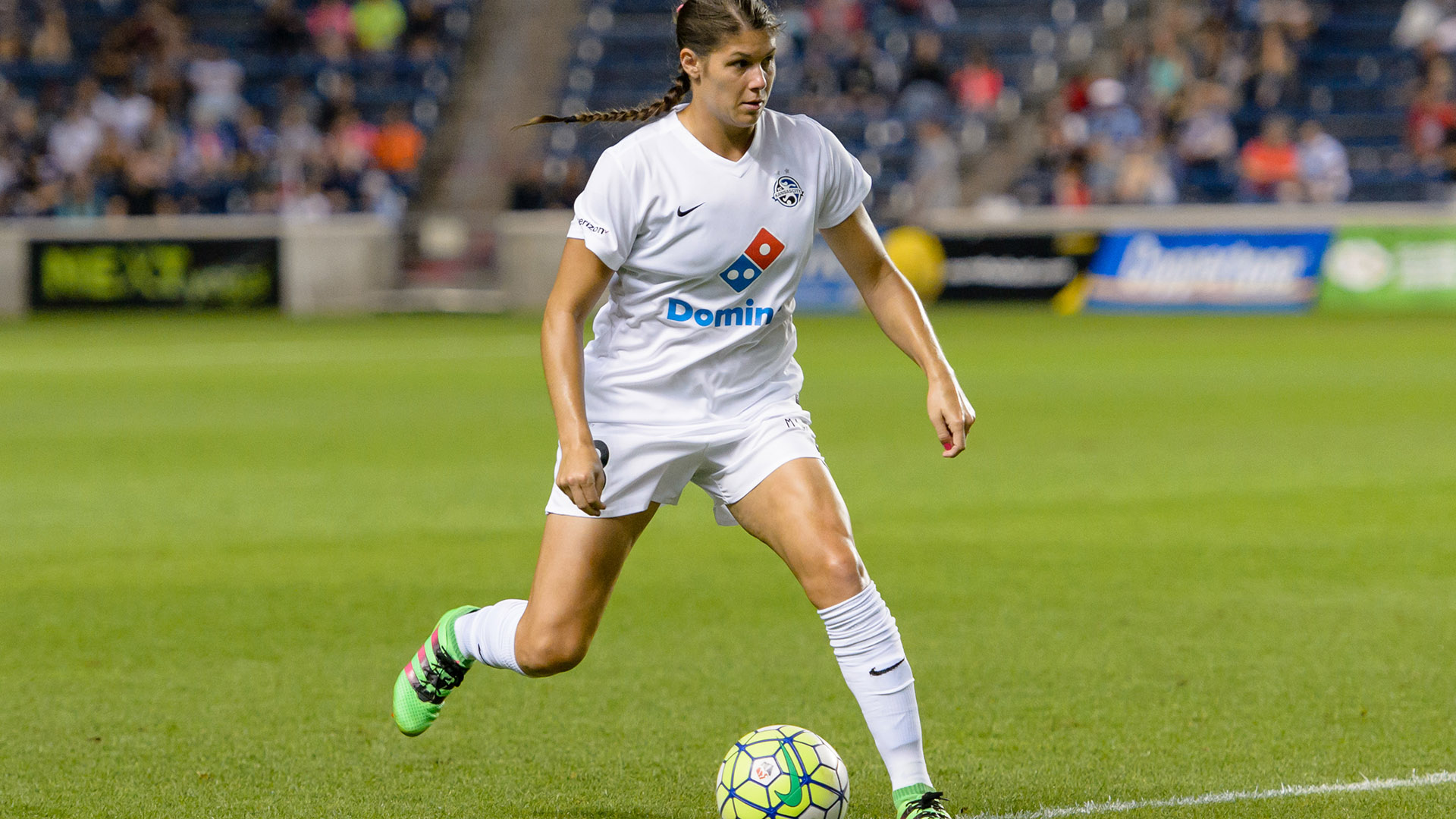 POUGHKEEPSIE, New York – Marist College Director of Athletics Tim Murray has announced the hiring of Brittany Kolmel as head women's soccer coach. A native of Campbell Hall in neighboring Orange County, Kolmel arrives at Marist following a decorated playing career and a decade of coaching experience.
"Brittany has played at highest levels of women's soccer in the country with a tremendous amount of success," Murray said. "We know that she will be an extremely successful college coach, and we're excited to have her begin her college coaching career close to home at Marist."
For the past 10 years, Kolmel served as director of coaching and coach for Quickstrike FC in nearby New Windsor. She coached players and teams ranging from U12 to U20, and assisted players through the collegiate recruiting process. Kolmel also coached and developed a professional player, a 2019 FIFA Women's World Cup player, and two Full Women's and Youth National Team players. Her teams earned championships at major showcases, including Jefferson Cup, Disney Showcase, PDA Showcase, and CASL Raleigh.com Showcase.
"I am honored and thankful for the opportunity Tim Murray and Marist College have entrusted in me," Kolmel said. "Being a native of the Hudson Valley, I know Marist College has a great academic and athletic reputation which I am extremely proud to be a part of now as the head women's soccer coach. Over the years the women's soccer program has been a top competitor in the MAAC and my focus is to continue to build on the team's success on the field and in the classroom."
For a seven-year span between 2004 and 2011, Kolmel was part of US Soccer with both the Women's National Team and Youth teams. She was a member of the United States Women's National Team from 2010-11, and was a FIFA World Cup alternate in 2011. Kolmel was part of a national team which captured the Four Nations Cup Gold Medal. From 2008-10, Kolmel was captain of the U21 team. In 2007, she won a silver medal on the U20 team in the Pan American Olympic Games.
Kolmel played professionally from 2010-18 in Women's Professional Soccer (WPS) and the National Women's Soccer League (NWSL). She was a first-round draft selection (sixth overall pick) by Sky Blue FC in 2010, and was named to the WPS All-Star Team that year. She then went on to play for the Western NY Flash and FC Kansas City of the NWSL. In 2013, Kolmel was named to the NWSL Best XI. Four years later, she became just the third player in the league's history to reach 100 caps. She played full games in each of the 100, totaling 9,090 total minutes.
Kolmel enjoyed a standout collegiate career at the University of Connecticut from 2005-09. She was a two-time All-American, two-time Big East Defensive Player of the Year, and was a four-time First Team All-Big East selection.
Kolmel earned a B.A. in English from the University of Connecticut. She holds a United States Soccer Federation (USSF) Coaching License.
Formerly a scholastic star at Washingtonville High School, Kolmel is married to her husband, Jesse. The couple has a daughter, Maui Angelina-Maria Kolmel.