North Carolina State women's soccer team announces five additions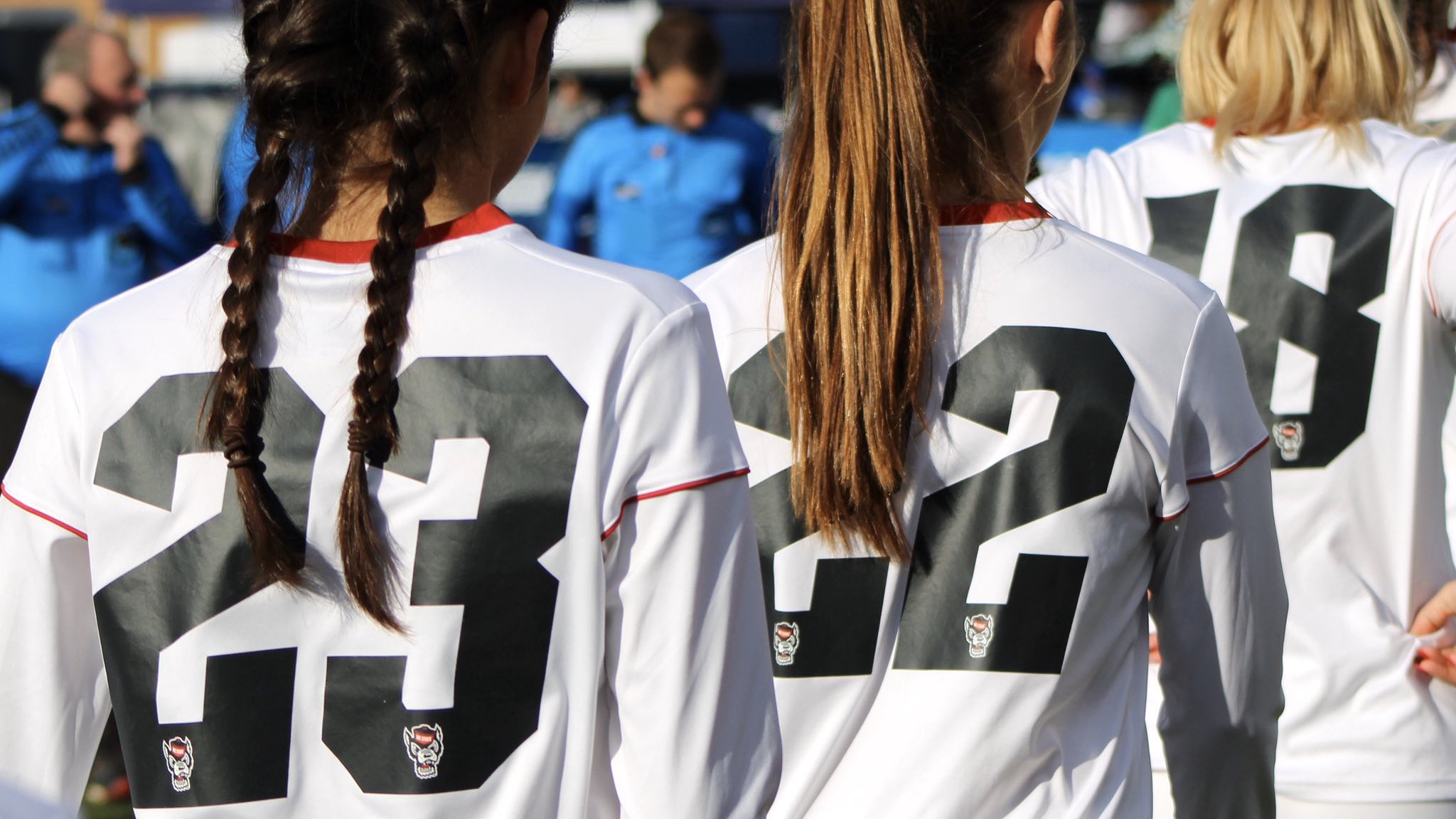 RALEIGH – Head coach Tim Santoro announced the addition of five players to the North Carolina State University women's soccer program on Thursday, as junior transfer Denae Antoine along with freshmen Maria Echezarreta, Cara Elmendorf, Krista Peterson and Mia Vaughan will join the Wolfpack in the 2020 season.
"It's exciting to finally announce our recruiting class and finalize our roster for the fall season," said Santoro. "The current health situation has altered our ability to bring in the entire roster as planned. We're not able to add our group of new internationals for this fall, however, this creates a massive and exciting opportunity for our returners to put in even more hard work and really contribute."
"There were certain traits we wanted to hit in this freshman group in addition to developing and improving our existing roster," continued Santoro. "Fortunately, the freshmen were all with us last spring and our transfer has been in a Power Five program for a while."
DENAE ANTOINE | FWD | CHINO, CALIF. | CALIFORNIA
Antoine transfers to NC State from the University of California, where she played 21 matches during a few injury-riddled seasons that have limited her time. She scored three goals in 2019, including the game-winner in a 3-0 win over Arizona on October 31.
Additionally, Antoine was a member of the United States Youth National Team pool from 2013-16.
Santoro on Antoine: "Denae is someone I'm very familiar with from her recruiting process. She's recovered from a few unfortunate injuries to get back to the explosive player she was. We're excited she's joining NC State and believe she'll prove to people the striker she wants to be."
MARIA ECHEZARRETA | GK | AVILES, SPAIN | REAL OVIEDO FC
Echezarreta arrives in the US from Real Oviedo FC in Spain. In addition to her club career, she was an integral part of the Spanish National Team at the U17 and U19 levels. She led Spain to the 2018 UEFA U19 Championship in Switzerland, playing 90 minutes in all four matches.
Echezarreta was also selected to the Spanish squad for the 2019 UEFA U19 European Championships in Scotland before missing due to injury.
Santoro on Echezarreta: "Maria brings a lot of international experience with Spain in addition to her club resume. The goalkeeper position has been a focus in our recruiting, and we believe Maria adds quality to the program. She's a good shot stopper, is excellent with her feet and has a mature and confident demeanor you want in that position."
CARA ELMENDORF | FWD | LAKE MARY, FLA. | FLORIDA KRUSH KRAZE
A member of the US Youth National Team pool in 2016, Elmendorf played for both Florida Krush Kraze and Jacksonville Armada at the club level.
She was part of a USYSA Region III champion and national semifinalist, as well as a ECNL Southeast champion and national finalist. On an individual level, she represented USYSA Region III at the ODP level.
Santoro on Elmendorf: "Cara is technically clean, can play a variety of positions and is a tremendous, left-footed ball striker. We enjoyed working with Cara in the spring and will maximize her strengths and get her to a point where she can fill a few different roles next fall."
KRISTA PETERSON | MF | SAN ANTONIO, TEXAS | HOUSTON DASH
Peterson, a San Antonio native who relocated to Houston to become a member of the NWSL's Houston Dash, played with the club's youth program and trained with the professional side. A team captain at both the ECNL and DA levels, Peterson also played in the state's ODP program for two years.
Santoro on Peterson: "Krista is the technical, soccer-minded type midfielder that we like to find and make flourish in our system at NC State. She's got a tremendous opportunity to come in and fill some holes that we'll be addressing in our midfield."
MIA VAUGHAN | FWD | VIRGINIA BEACH, VA. | BEACH FC
Vaughan comes from a successful Beach FC (VA) club that is a three-time state champion and USYSA Region I finalist.
On an individual level, Vaughan was a member of USYSA Region I ODP team and was selected to the Generation Adidas All-Star Team that played in Lyon, France in 2017.
Santoro on Vaughan: "Mia is another one of the left-footed players we targeted in this class. She is athletic and strong, with good technical ability, and we'll have her play in different roles on the flank depending on our formation. We feel Mia will have an impact on our left side."