University of Oklahoma women's soccer adds three transfers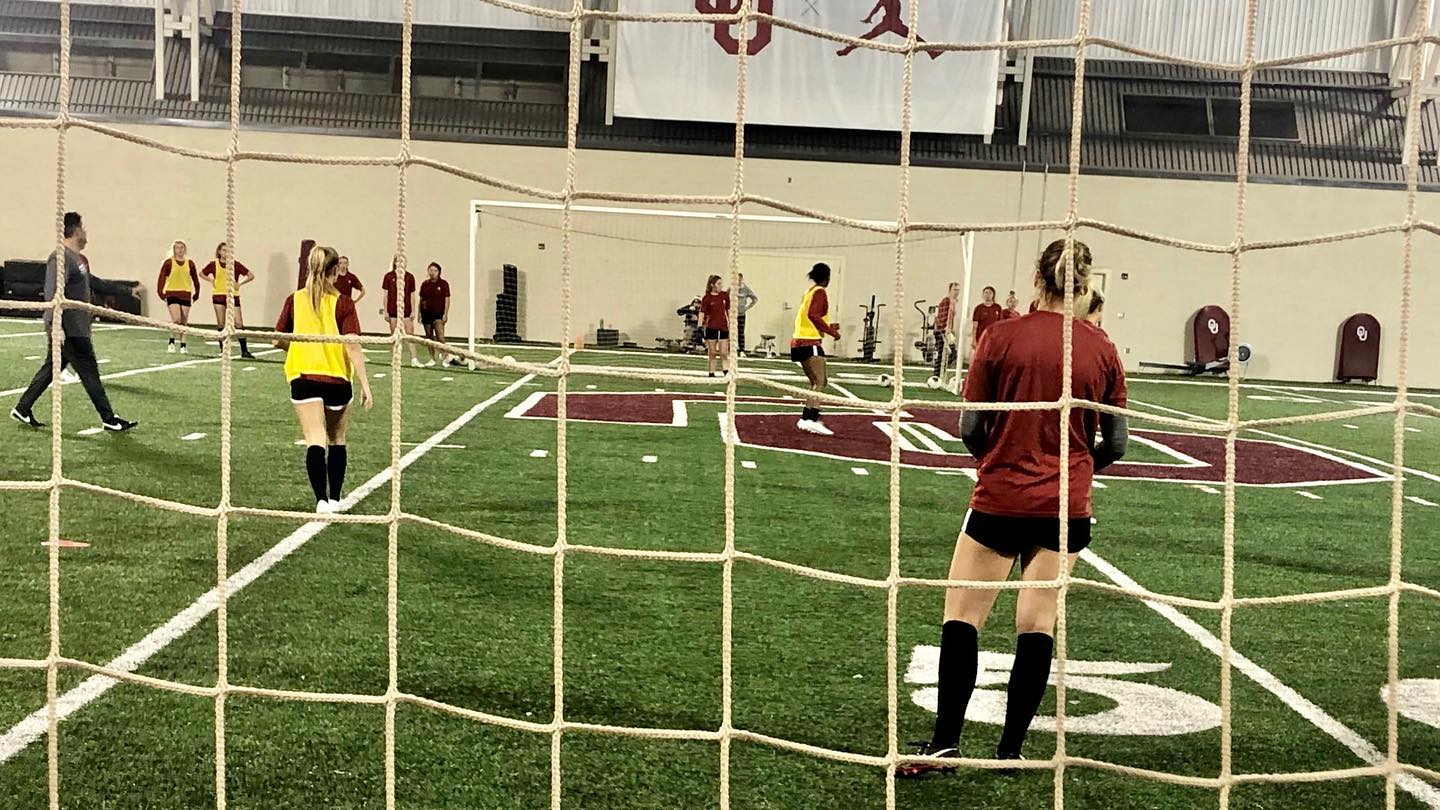 NORMAN — University of Oklahoma head soccer coach Mark Carr announced three transfer additions to the 2020 Sooners.
Joining OU in the fall will be Brianna Amos from the University of Kansas, Reagan Glisson from the University of Georgia and Olivia Odle from Virginia Tech. The three will join fellow transfer Sakky Yoshida who joined the Sooners earlier this spring from the University of Oregon.
"We moved really quickly in the transfer portal to add some experience and leadership to our group," said Carr.
"The combination of Sakky, Reagan, Olivia and Brianna injects talent and adds competition into our team immediately. Most importantly, we are getting some strong, determined young women who want to develop themselves and help build OU soccer into a national power."
---
BRIANNA AMOS

Forward | Junior
Tulsa, Okla.
Tulsa Union High School

Helped Union to three consecutive 6A state titles (2015-17)

University of Kansas

Played in 10 games as a freshman and all 25 Jayhawk games as a sophomore
Recorded one goal and four assists in 2019
Head Coach Mark Carr on Amos: "Adding Brianna to our team for fall 2020 was a no-brainer and is the last piece of of the puzzle in providing depth and competition down our left side.
"First off, to get a top level Oklahoma student-athlete will always be a goal for us here at OU and Brianna certainly checks that box. Adding to that, Brianna is a strong student and a powerful left sided player with an incredible left foot. She can create chances and score goals for our team. Her experiences as a student-athlete in the Big 12 will be invaluable for us all. She has a desire for a new chapter and I look forward to supporting and developing her here at OU both on and off the field."
---
REAGAN GLISSON
Forward | Senior
Savannah, Ga.
Calvary Day School
University of Georgia

Led UGA with seven goals as a sophomore in 2018
Two games with multiple goals, including one hat trick, as a sophomore.
Started over 30 games for the Bulldogs
Head Coach Mark Carr on Glisson: "We knew right away that we needed a proven goalscorer and Reagan is the perfect fit for our team. At every level she has played she has scored and that is a really special quality. Most importantly, what really impressed me about Reagan was her drive and desire to be the best.
"She is hungry to develop herself day in and day out and wants to improve. Her motivation never waivers and her consistency is key. She has lofty goals for herself in terms of soccer and so do we at OU, so it is a perfect fit."
---
OLIVIA ODLE
Defender | Junior
Matthews, N.C.
Weddington (N.C.) High School
Virginia Tech

Appeared in 12 games for the Hokies, making two starts
Head Coach Mark Carr on Odle: "We are really fortunate to have secured Olivia as a transfer student-athlete here at OU. Throughout the process, what really struck me about Olivia was her leadership abilities, her drive, ambition, and willingness to put 100% into everything she does. This is something you cannot teach in a student-athlete. 
"She always digs deep and will give this program everything she has. Looking at her soccer career, the timing could not be more perfect. To have her for two years at OU is really exciting. Her curiosity and desire to learn and get better will serve her and our OU program well. She will provide great leadership and experience for us after playing in the ACC. I look forward to working alongside her to help her achieve her goals and dreams here at OU."