University of Oklahoma adds U-20 USWNT player Sakura Yoshida as transfer from Oregon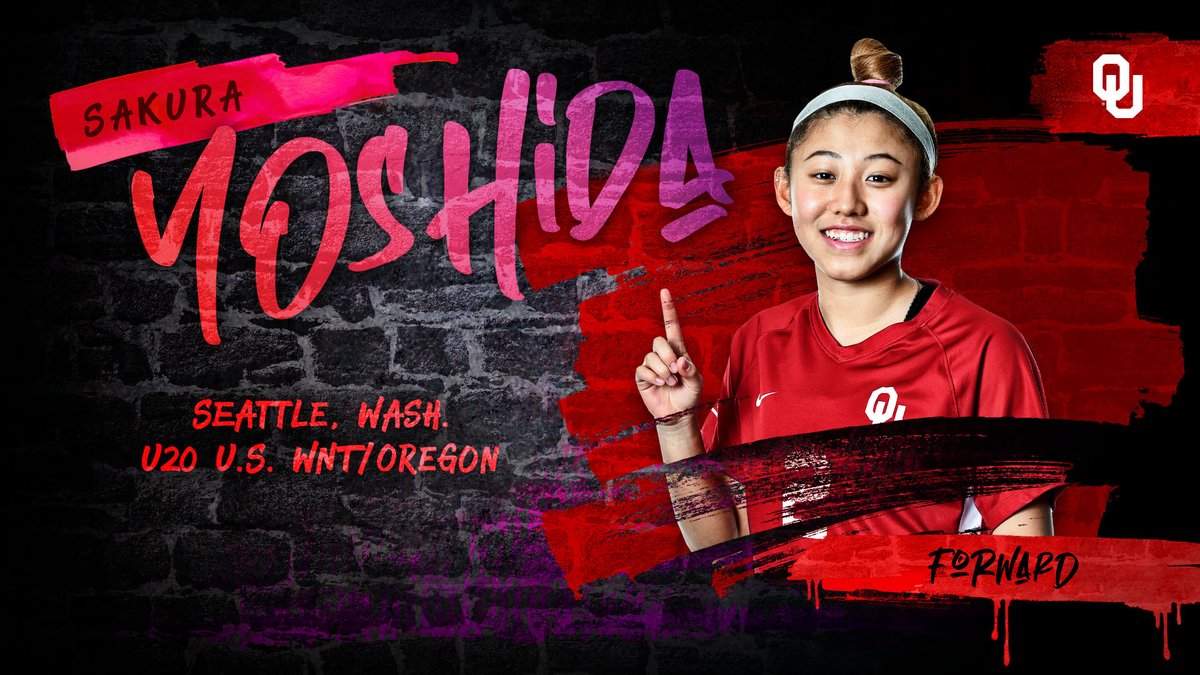 NORMAN — University of Oklahoma head soccer coach Mark Carr announced that midfielder/forward Sakura "Sakky" Yoshida has transferred to OU from Oregon and will have three years of eligibility remaining starting with the 2020 season.
A 2019 Pac-12 All-Freshman Team selection, Yoshida, who is from Seattle, has extensive experience with the U.S. Women's National Team program. She played in three games last spring for the U-20 team that competed in the La Manga Tournament in Spain, and has also played for the U-18 and U-19 squads. She was also a two-time MVP in Costa Rica while participating with the Region IV Olympic Development Program team, and was named to the 2014 US Youth Soccer Region IV ODP Championships All-Tournament Team.
"Securing Sakura Yoshida as a transfer student-athlete gives us immediate momentum," said Carr, who was hired at Oklahoma on Dec. 21. "Sakky is a young player with whom I have known and worked with at US soccer for many years. Our core values and personality closely align with what we are building here at OU.
"She is an incredible, strong young woman," Carr continued. "People will be drawn to her right away and she will positively impact our culture on and off the field. She is a solid student and has lofty goals in the game. It's our job to support her ambitions and dreams to play professionally after college and to play for our Senior Women's National Team."
Playing for new OU assistant coach and former Oregon head coach Kat Mertz in 2019, Yoshida led the Ducks and ranked eighth in the Pac-12 with six assists. It was the third-highest assists total in single-season school history.
Yoshida played in 18 of Oregon's 19 games and made 15 starts. She finished the year with 14 shots, six of them on goal.
"I chose the University of Oklahoma based on its academics, excellent resources and the opportunity to play for Coach Carr," said Yoshida. "I believe that he can help me achieve my goals on and off the field. And I believe we can win a Big 12 Championship."
Carr further explained what Yoshida will bring to the OU program.
"In terms of soccer, Sakky is a technician and the game will always will come alive when she has the ball," he said. "She is highly creative, sees pictures that we don't always see and I know she will have our fans on the edge of their seats. She believes in training and improving herself all the time and is a competitor. I am so excited to have her as our first signee here at OU.
"Not many people know what a special place OU is and you don't really find out until you're on campus. It has every resource we need to develop student-athletes in the classroom and on the field. Securing a high-profile player like Sakky will be just the beginning."