UNLV women's soccer announces four signings for the class of 2020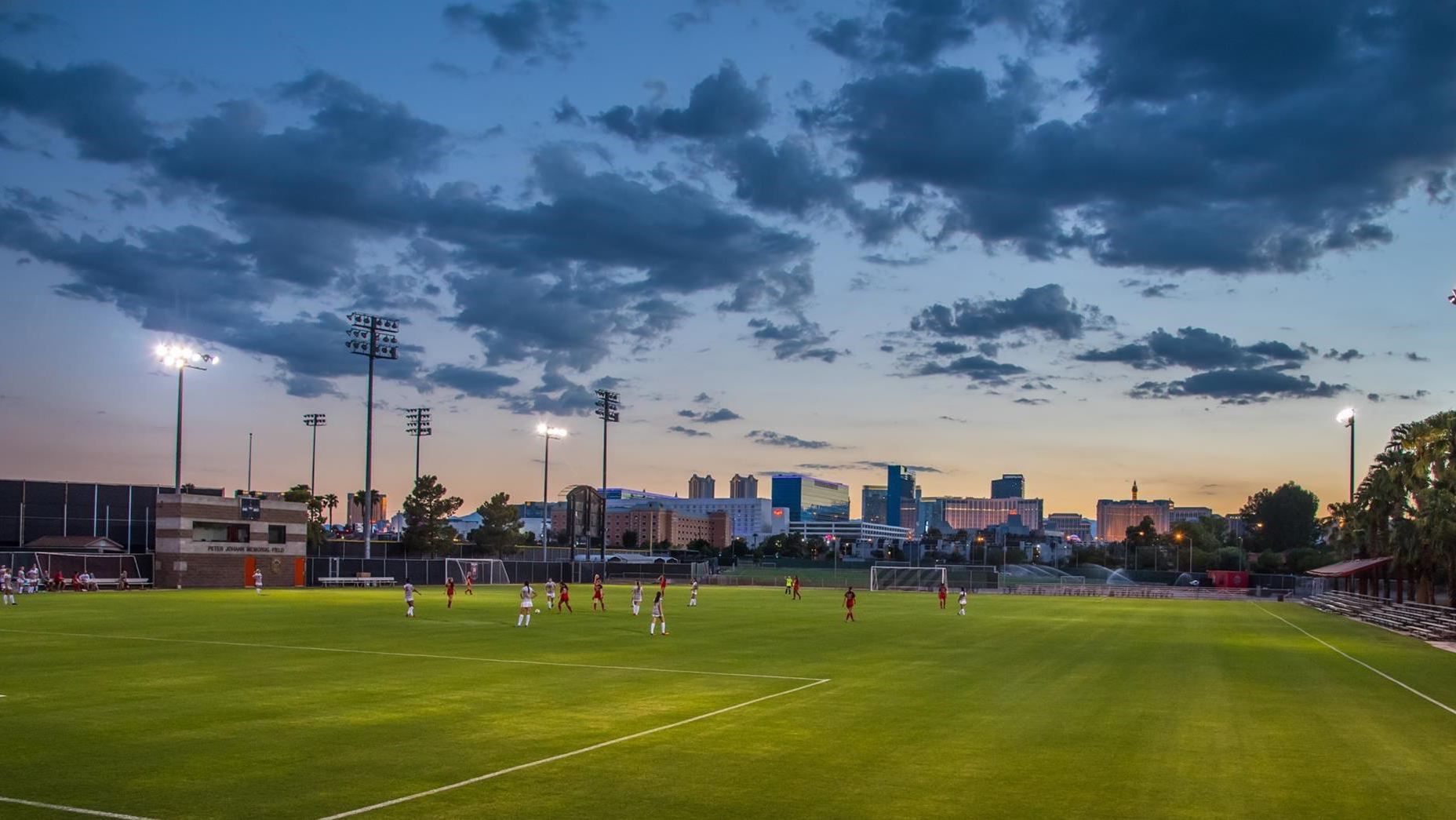 LAS VEGAS (UNLVRebels.com) – UNLV women's soccer's Jenny Ruiz-Williams has signed four to her first UNLV recruiting class, the first-year head coach announced Tuesday. The 2020 class includes Taylor Book, Hayley Halbersma, Nailah Harpring and Mia Shalit.
Book, a Las Vegas native, was a four-year starter at keeper at Coronado High School in Henderson under coach Dana Neel. During her four seasons, the Cougars went 81-9-14 and captured three conference championships, two regional championship, a regional runner-up finish and most recently a second-place finish in the state tournament as a senior this past fall. In 2019, she earned her league's goalkeeper of the year award and was named to the All-Southern Nevada, All-Region and Las Vegas Review-Journal (LVRJ) All Star teams at the conclusion of the season. Book played club ball for the Players Elite FC in Las Vegas the last four years, helping them to a pair of state championships, while also serving as the goalkeeper for Nevada's Olympic Development Program team from 2015 through 2019. Book excelled academically as the four-time scholar-athlete award recipient also earned an AP Academy Scholar award and was part of Nevada All-State Academic team.
Halbersma will come to Las Vegas from Corona, California, where she spent her prep career playing primarily club soccer for one of the premier club organizations in the country, the Legends FC, from 2016 to 2019. The midfielder started one season at Corona High School as a freshman in 2016 before switching exclusively to Legends, where she helped the program to a pair of top-two division finishes in 2017 and 2018 and a third-place finish at nationals in 2016. Halbersma also earned the 4.0 and Above Academic Award all four years at Corona HS.
Harpring, a Decatur, Georgia native, began her prep career at Decatur High School in 2017 before finishing her last two seasons at Monarch High School in Louisville, Colorado. As a sophomore in 2017 at Decatur, Harpring led the Bulldogs to a 12-5-3 record and a regional championship, earning her team's offensive player and rookie of the year honors after scoring 14 goals and tallying nine assists. The forward went on to be a two-time letterwinner at Monarch HS in 2018 and 2019, earning all-academic team honors both seasons. Harpring played club ball for GSA 02 ECNL in Georgia in 2016 and 2017 then spent two-plus seasons with FC Boulder where they placed second in the Colorado State Cup and finished fourth at nationals.
Shalit, a Chula Vista, California native, is a four-year letterwinner at Eastlake High School where she has been the starting goalkeeper the last two years. The Titans won three straight conference championships and two division titles the last three seasons and are eyeing a fourth with Shalit in net as a senior captain this year. As a junior in 2018-19, she earned all-league first team honors and was named a "Player to Watch" by the San Diego Union-Tribune prior to the start of her final prep season in 2019-20. Shalit will also bring international experience with her as she has been a member of the Peru National Team program since 2015, serving as the starting keeper for the U17 team in 2017 and 2018 and most recently earning the starting goalkeeper position for the U20 team in 2020, where she will compete in the upcoming Sudamerican Sub 20 Tournament in March. Shalit also played club ball for the SD Surf, the DMCV Sharks and the Rebels SC during her prep careers. She's earned several academic awards as well, including a San Diego Union-Tribune All-Academic team selection, a Hispanic National Merit Scholar Award and an AP Scholar award.