Dartmouth women's soccer signs six recruits ahead of 2020 season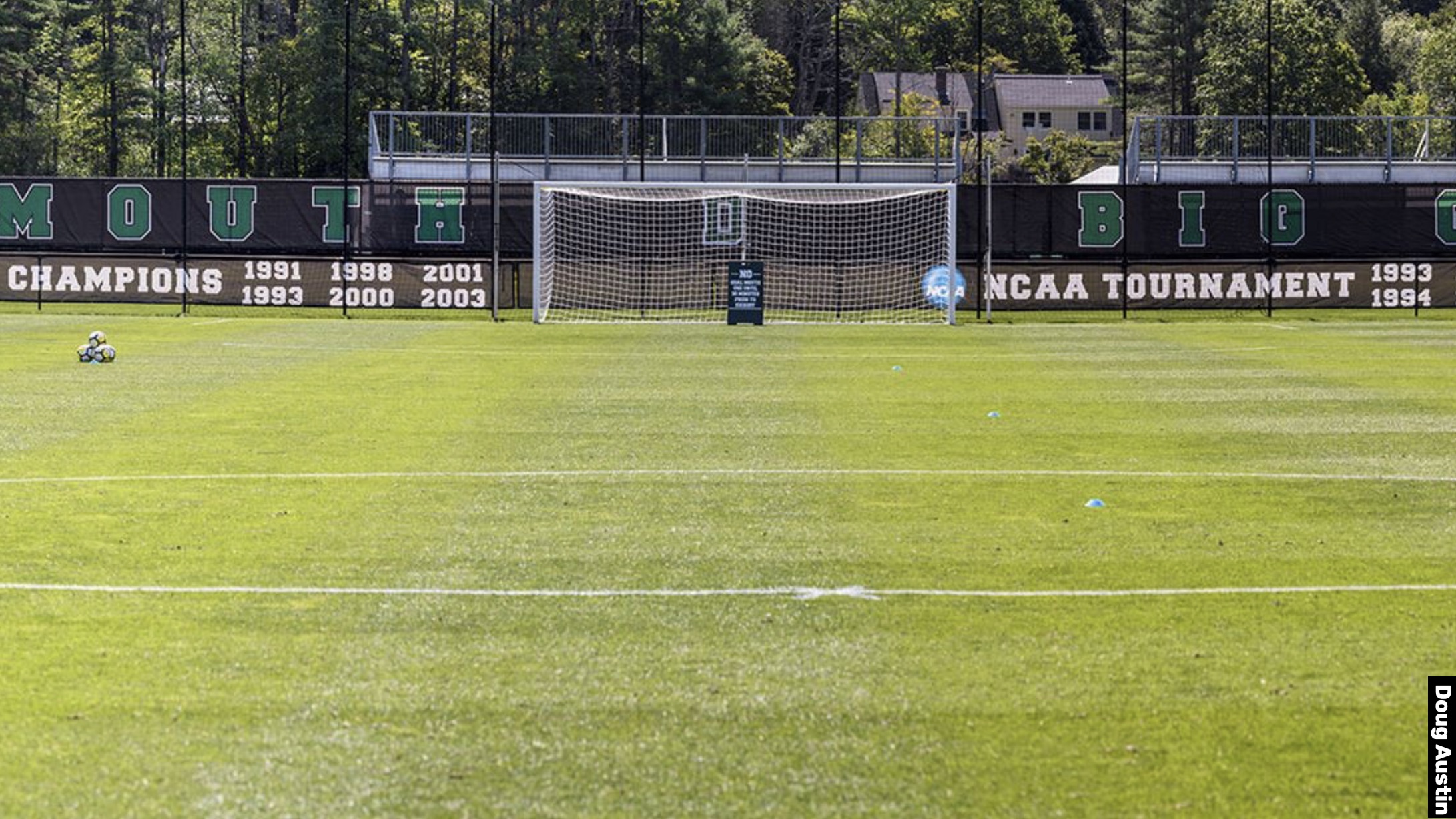 HANOVER, N.H. – Head coach Ron Rainey has announced the addition of the six incoming freshmen that make up the Dartmouth women's soccer class of 2024.
Joining the team in the fall are Aspen Anderson, Grace Faulkner, Daisy Granholm, Emily Hardy, Carly Retterer and Taylor Williams.
"We are excited about the class of 2024," said Rainey. "We have been lucky enough to find players from different parts of the country and different clubs who will add to the culture of Dartmouth Women's soccer. We look forward to having them blend with the team and bring their own personalities and playing abilities to the group."
"With all incoming classes, there is always an excitement to have them be a part of our team, and we feel we have identified a group who wants to be excellent teammates and continue to get better each day to develop over their four years at Dartmouth as players, students, and people."
Aspen Anderson
Hometown/High School: Boulder, Colo. / Fairview
Position: Forward/Midfielder
Club Team: Colorado Rapids
Accolades: 2019 ECNL Northwest Conference champion … 2018 ODP Region IV champion … March 2018 Daily Camera High School Athlete of the Week … 2017 ODP national training camp … ODP Region IV team 2016-2018 … National Training Center invitee 2014-2018 … 2019 winner of the award of excellence for high school photography competition.
Rainey: "Aspen is an attacking personality who is technically clean and can play both in the midfield and up front. She has a nice ability to move off the ball and will help us play fast in the attack."
Grace Faulkner
Hometown/High School: Barrington, R.I. / Barrington
Position: Defender
Club Team: New England FC
Accolades: Rhode Island Player of the Year … all-state as a freshman … ODP national pool … ODP region 1 team … Development Academy national finalist.
Rainey: "Grace is a defender whose mother is a Dartmouth grad and former DWS player, so a nice connection there. Grace can play any of the four positions in the back and is strong in the tackle as well as being able to keep the ball well in possession."
Daisy Granholm
Hometown/High School: Southwest Harbor, Maine / Mt. Desert Island
Position: Forward/Midfielder
Club Team: Seacoast United
Accolades: PVC first Team … Player of the Year … Maine All-Star Team.
Rainey: "Daisy brings the ability to stretch defenses by making runs to get in behind teams. She works extremely hard on the field and has been a goal scorer on previous club teams and in high school. We are excited to add a player from Maine to the team as well!"
Emily Hardy
Hometown/High School: Boxford, Mass. / Phillips Academy
Position: Goalkeeper
Club Team: New England FC
Accolades: U17 National Cup champion … NEPSAC Junior all-star 2018 … All NEPSAC 2018 and 2019 … All-state 2018 and 2019 … All-New England 2019 … United Soccer Coaches All-American 2019.
Rainey: "Emily was a high school All-American as a goalkeeper and shows an intense desire to train and just keep getting better. She will help bolster our goalkeeper corps and allow us to have an excellent training atmosphere in practice which will carry over to games!"
Carly Retterer
Hometown/High School: Menlo Park, Calif. / Menlo School
Position: Forward
Club Team: California Thorns
Accolades: California State South PDP … Region 2 PDP state champion … highest honor role … AP scholar with honors.
Rainey: "Carly is a clean technical player who has been solid in the classroom. She works hard for her team and has a nice understanding on making runs with and without the ball. She is a solid finisher and has an infectious personality."
Taylor Williams
Hometown/High School: Franklin Park, N.J. / Rutgers Prep School
Position: Defender
Club Team: PDA
Accolades: ECNL champion 2019 … non-public B sectional and state champion 2019 … honors community service all four years … inducted into the honors music society … First Team All-Conference three years of high school … MVP of high school team last three years … ECNL PDP 2018.
Rainey: "Taylor is another defender who can play any of the four positions in the back. She is from an excellent club in PDA and she will be someone who continues to get better through her four years at Dartmouth."