University of Washington soccer coach Jamie Clark embraces InStat technology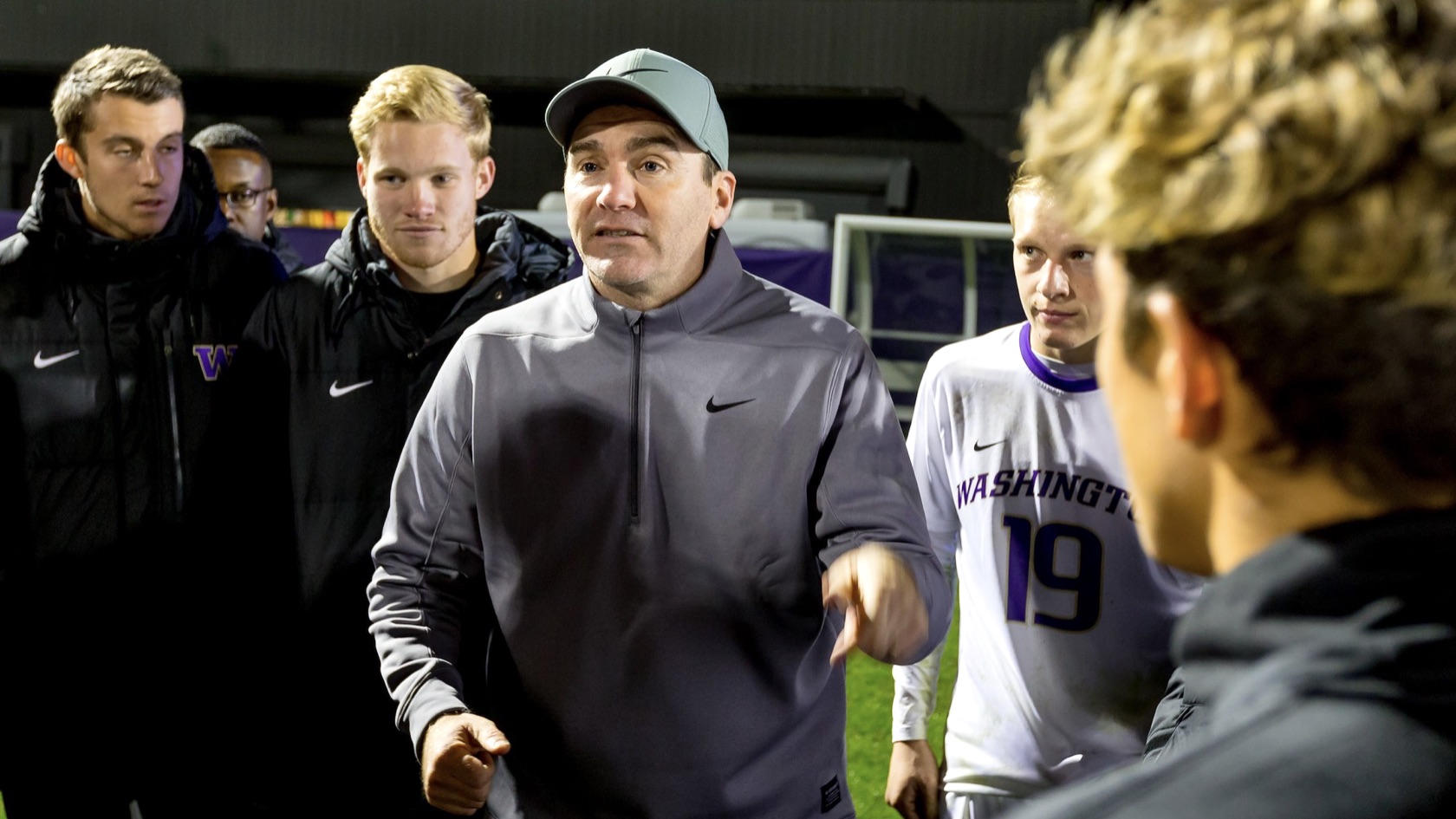 By Charles Boehm (@cboehm)
SoccerWire Analyst
High-end technology like GPS trackers, advanced analytics and customized video analysis is a well-established element in professional soccer, and now it's trickling down to the sport's lower levels with surprising speed.
University of Washington men's soccer coach Jamie Clark explained how his program reflects this trend as he joined The SoccerWire Podcast for an in-depth conversation about that topic and much more, noting that the Huskies rely on the InStat system for a range of scouting, recruiting and tactical purposes. And with the product now being offered to youth clubs and players, its importance continues to grow.
"It's always something I use," said Clark of InStat, which among other features offers a library of matches from around the world – some 6,000 games are uploaded per month – for a range of evaluation and educational purposes.
"I can't pretend that college soccer is like the Premier League. So we watch a lot of [English] Championship games because the tempo is super high and it's a little more frantic. So even when we edit games out for guys, we watch Leeds, we watch Fulham, we watch these games," he added. "It's just a library of knowledge. And so we use it from that respect to teach. It's pretty exciting with our own group to tactically use it. And then yeah, to think that we can maybe recruit off it a bit more – I mean, we already do recruit a little bit off of it, but I think if we could use it as a true platform to see almost every kid would be great."
Used by a long list of top clubs and national teams around the world, InStat captures almost every aspect of team and individual actions during a match or training session and can present that data in myriad ways, from fitness to statistics to movements and touches.
"I don't pretend to be a guru in this, but I do know what we value in terms of like, 'Hey, if you're looking at a guy, is he still able to make interceptions, still able to win second balls? what sort of percentage of passes he completing? Or is he going forward, is his passing more importantly for us?'" said Clark. "So while the numbers may be skewed depending on how good their team is or what the competition is, you still get an idea of relatively, even to themselves – like, are they improving over time?"
This sort of platform figures to become even more essential in the wake of the COVID-19 pandemic, which is affecting not only the tournaments and showcase events college coaches typically scout but also the extent to which scouts can travel. Clark looks forward to a future in which large numbers of potential recruits and their club teams have joined InStat to make their video footage more easily available for in-depth evaluation.
"If teams could get games up and get them analyzed and looked at, if they had the footage it would certainly be helpful, because it's one of the only ways to actually be seen in a meaningful way right now," he noted.