IUPUI men's soccer adds pair of transfers to 2023 signing class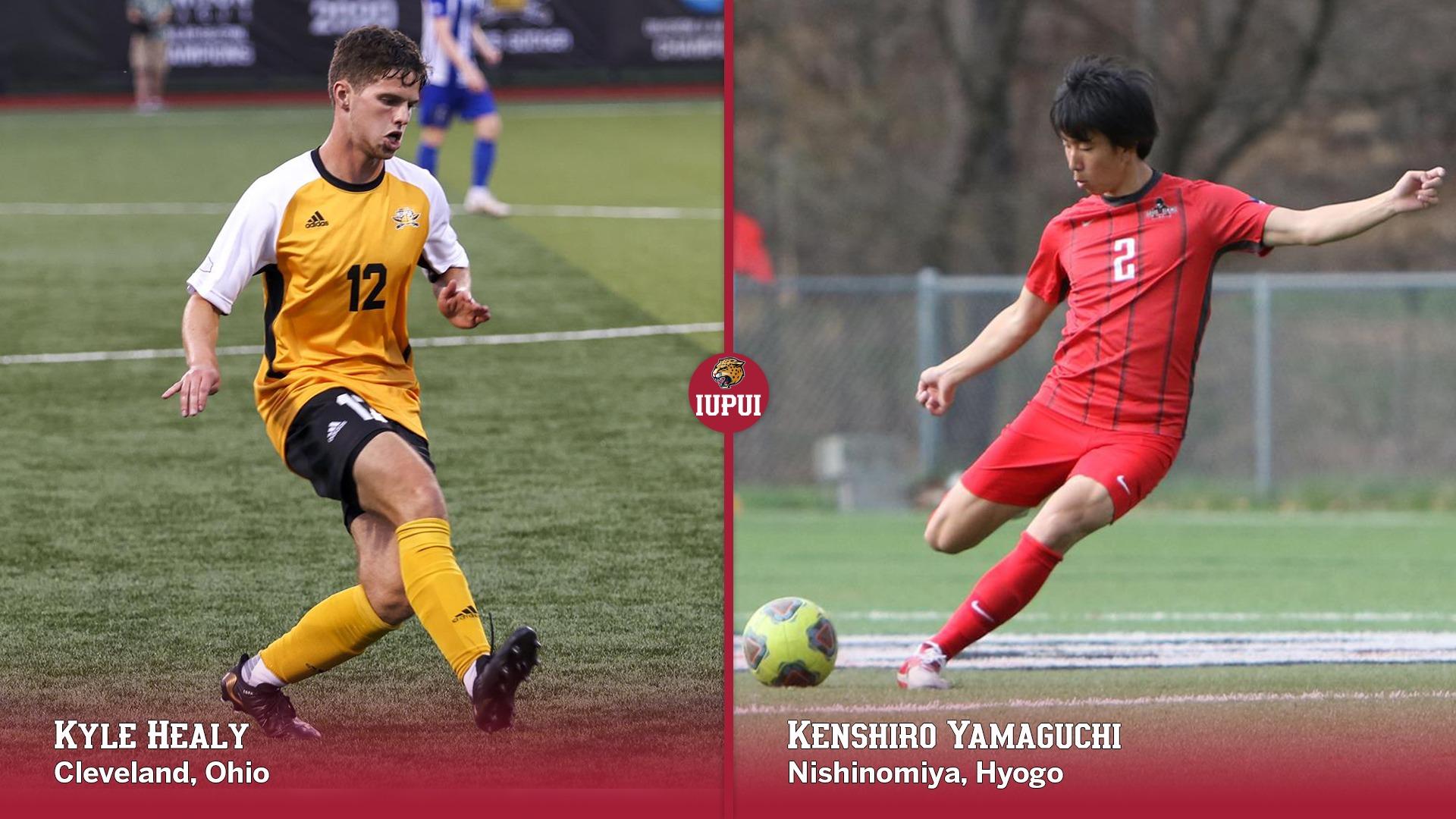 INDIANAPOLIS – The IUPUI men's soccer program and head coach Sid van Druenen have announced two additional transfers to join the program for the Fall 2023 campaign. These two additions bring IUPUI's class of newcomers to 14 for the upcoming fall season.
Kyle Healy (Cleveland, Ohio/St. Ignatius) comes to IUPUI after playing the past three seasons at Northern Kentucky University and Kenshiro Yamaguchi (Nishinomiya, Hyogo/Amagasaki) will join the program Davis & Elkins College.
"I am happy to add experience to our group. Both these guys have played a high amount of games at the collegiate level and know what it takes to work hard, compete and win," van Druenen said.
Healy, a 5-foot-10 midfielder, played his freshman campaign at the University of Cincinnati and the past three years at NKU. He's made 54 collegiate appearances and 33 starts, totaling a goal and three assists in his career. His lone collegiate goal came as a freshman with the Bearcats against Xavier on Sept. 6, 2019. He also had an assist in a win over Purdue Fort Wayne later that season. He started 33 of his 42 appearances at NKU and had a pair of assists during the 2021 season. He was a Boys High School All-American while at Cleveland St. Ignatius High School and played club soccer with Team Challenger FC 01.
"Healy is a versatile center midfielder that has played over 40 Division I games and is familiar with the unique environments we compete in in our conference. His willingness to work for the team and ability on the ball make him a great addition for next season," van Druenen said.
Yamaguchi, a 5-foot-9 defender, comes to IUPUI after playing the past three seasons at Davis & Elkins. He made 18 appearances and four starts for the Senators this past season, distributing three assists from his defensive spot. Davis & Elkins finished the year 16-3-1 overall in making a second straight trip to the NCAA Sweet 16. He made 45 appearances and 24 starts at Davis & Elkins, totaling a goal and five assists in his career. He was named All-MEC Second Team as a sophomore in 2020 after starting all nine matches and closing with a goal and an assist. He played his freshman season at Northwest Texas Community College where he started 17 of the team's 21 matches in the defensive third.
"Kenshiro comes to us from one of the best D2 programs in the country where he played a vital role while there. He is a great footballer that can play in our backline as well as the midfield and we are happy to have him come join our program," van Druenen said.
The Jaguars are coming off a 7-7-6 campaign and finished as runner-up at the Horizon League Tournament in van Druenen's first season in 2022. IUPUI scored 31 goals, tops in the program's D1 era, and is expected to return 29 of those tallies and eight starters next season.