Penn State men's soccer adds pair of recruits to 2023 signing class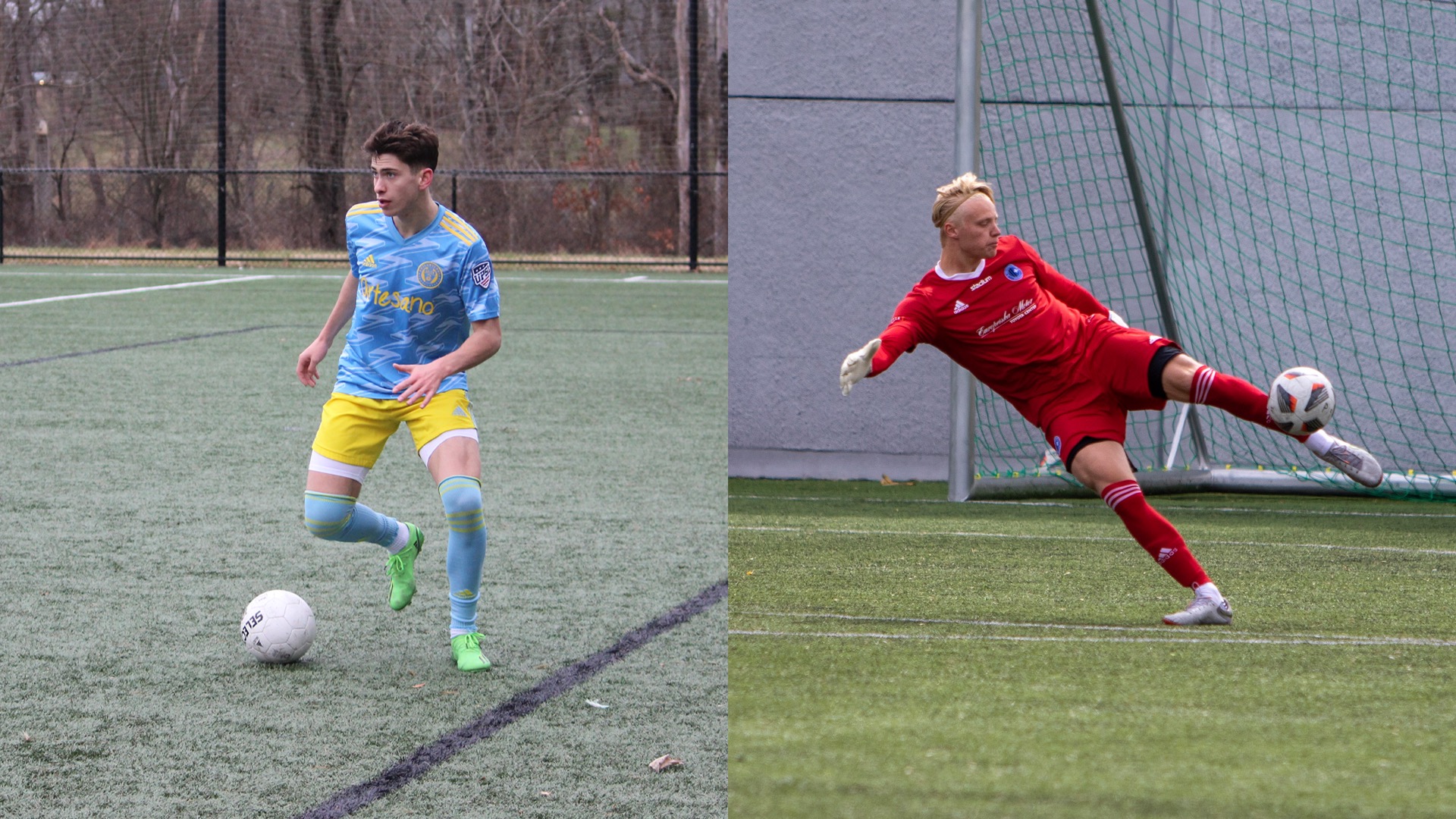 UNIVERSITY PARK, Pa. – Penn State men's soccer head coach Jeff Cook has added two athletes to his 2023 recruiting class. Cook announced that Conor Clair and Fredrick Grundin will join the Nittany Lions this year.
CONOR CLAIR
Clair is an FC Delco product, playing for the club for five years. The midfielder currently plays for Philadelphia Union in the UPSL/NPSL league. In his 2022 season with the Union, he played in eight games, scoring five goals and adding four assists. Clair helped lead his team to the UPSL American Premier Division Finals this past season. The Philadelphia native currently attends La Salle College Highschool in Wyndmoor, Pa. and is on pace to graduate this spring.
CLAIR ON WHY PENN STATE: "I chose Penn State because of the ability to receive a fantastic education while performing at the highest level of collegiate soccer."
COOK ON CLAIR: "Conor has consistently displayed a high level of performance on and off the field," said head coach Jeff Cook. "We are confident that he will be an excellent addition to our men's soccer program. We have followed his progress closely over the last couple of years, his improvement has been impressive, and we feel that the best is yet to come. We can't wait to get Conor to campus and look forward to his growth and development within our program."
FREDRICK GRUNDIN
Grundin is a goalkeeper from Täby, Sweden, where he graduated from Tibble Gymnasium in 2022. He currently plays for the Täby FK Senior Team after playing with the U19 team from 2020-22. He played every minute available for the U19's in the U19 Allsvenskan and rostered with the Senior Team for 22 games in 2022. Grundin is a product of the Täby FK Academy, where he developed as a soccer player before moving up to the U19 and Senior Team.
GRUNDIN ON WHY PENN STATE: "I chose Penn State because it is such a storied sports institution. It is a school I knew a lot about despite living in Sweden. It feels great to be joining such an incredible soccer program with a driven team behind it and recourses I have never seen. It is a place I will get a great education while also growing tremendously as a person and athlete."
COOK ON GRUNDIN: "We are so pleased to welcome Fredrick to Penn State and to our men's soccer program," said Cook. "Our team is fortunate to have a talented and dedicated group of goalkeepers on our squad, Fredrick will be an outstanding addition. I was very impressed with him throughout the recruiting process, he has competed at a very high level of soccer in his native country of Sweden and is a motivated and dedicated student. Fredrick has a very bright future as a soccer player and we couldn't be happier that he has chosen to continue his athletic and academic career as a Nittany Lion."