Davidson College men's soccer 2023 recruiting class announced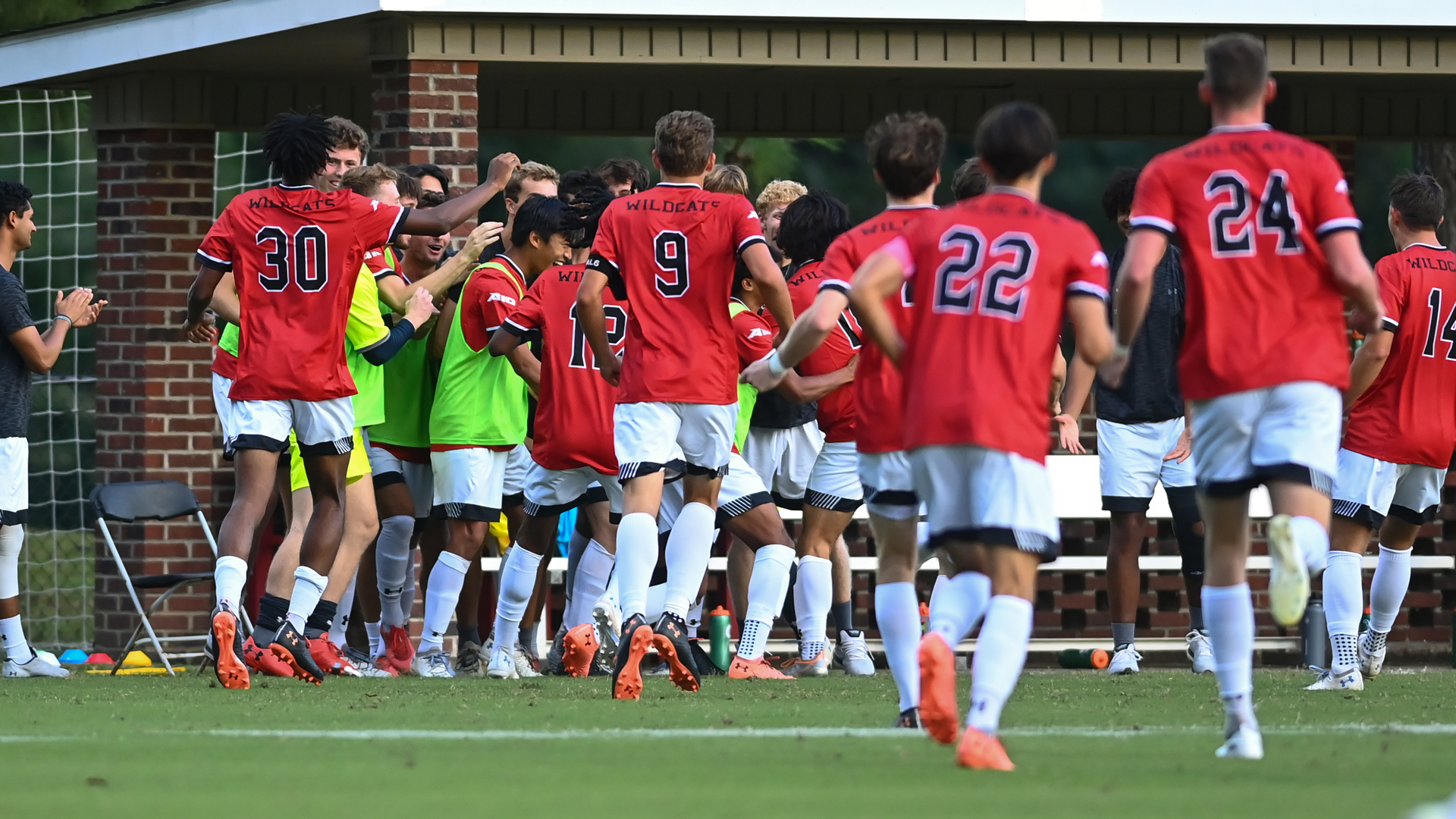 DAVIDSON, N.C. – Entering his fifth season at the helm, Davidson College head men's soccer coach Mike Babst announced the Wildcats' 2023 incoming class.
"The 2023 class is a group that will add talent and versatility to our experienced roster, as well as players who have the abilities to define our future identity," Babst said. "We are thrilled to bring in seven players who add unique skill sets to our team. With this class we add attacking creativity, toughness, composure, and passing that will allow us to create attacks in different ways. And they all have demonstrated the humility, competitiveness and ambition that defines our team. We can't wait for them to join the Davidson community."
See below for a look at each member of Davidson's signing class for 2023.
Lucas Beltran
6-2 | 170 | Goalkeeper
Encinitas, Calif. | San Dieguito Academy | Cardiff Sockers/SD Loyal Select
Three-year team captain of both high school and club team… Selected all-league in 2022… Led San Dieguito to 2021 SIF San Diego Section Finals… High School teammate of fellow signee Nico Quanbeck.
Hampton Hughes
6-3 | 180 | Defender
Greenville, S.C. | Christ Church Episcopal School | CESA Triumph
Two-time all-state selection… Served as team captain of both high school (3 years) and club team (5 years)… Led Christ Church Episcopal to back-to-back State Championships in 2021 and 2022.
Noah Louzan
6-1 | 160 | Midfielder
Marietta, Ga. | Walton High School | NTH-NASA
Selected all-state and all-region in 2021 and 2022… Twice named Conference's Offensive Player of the Year… Tabbed ECNL second-team all-conference in 2021 and 2022… Helped his club team to a pair of ECNL Southeast Runner-up finishes… Also finished as No. 1 ECNL Overall Club Champion.
Ayman Maadir
6-2 | 190 | Defender
Mooresville, N.C. | Langtree Charter Academy | Charlotte Soccer Academy
Helped club team to back-to-back ECNL Mid-Atlantic Conference Championships… Also led Charlotte Soccer Academy to 2019 North Carolina State Finals appearance.
Ben Minikel-Lacocque
5-11 | 160 | Midfielder
Madison, Wisc. | Madison West | FC Wisconsin
Named to the U18 all-state squad… Led his club to the USYF Regional Championship… Also served as team captain of the US Youth U18 Futsal team that advanced to the National Finals… Took part in the U15 International Champions Cup Futures Tournament… Served as team captain of the US Youth Futsal Regional Champion and National Semifinalist squad.
Nico Quanbeck
6-1 | 160 | Midfielder
Encinitas, Calif. | San Dieguito Academy | San Diego Surf
Two-time all-conference performer for San Dieguito Academy… Named to ECNL All-American team in 2021-22… Also voted Southwest Player of the Year in 2021-22… Twice named to an all-conference team… High School teammate of fellow signee Lucas Beltran.
Patrick Ward
5-11 | 165 | Defender
San Diego, Calif. | La Jolla Country Day | Nomads SC
Currently a member of Nomads SC UPSL Semipro team… Helped club team capture the 2022 Manchester Cup… Six-time club team captain… Ranked three-star recruit by TopDrawerSoccer.