'I wonder what the players think' – Girls Academy tries new youth soccer model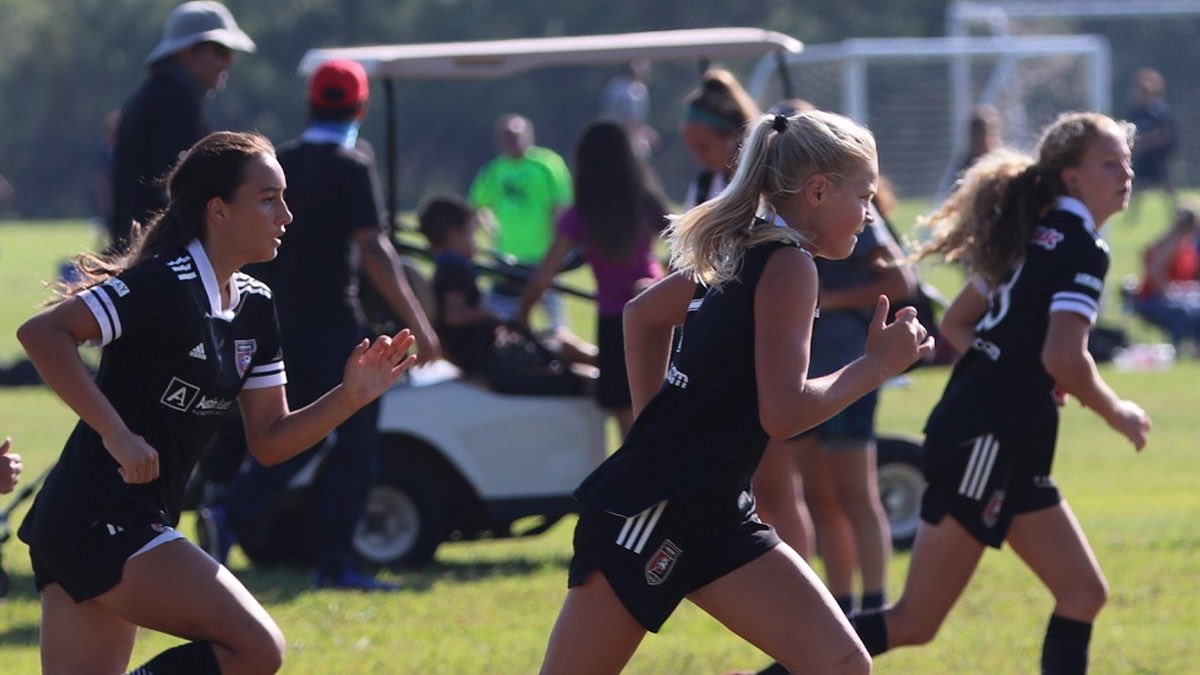 By Chris Bils
SoccerWire Contributor
Izzy Smith was on a video call earlier this summer when she noticed there was something different about her new soccer league, the Girls Academy.
During the first meeting of player representatives from the Southeast Conference, they were given the task of writing a letter to players from the other six conferences. For perhaps the first time she could remember, there were no adults on the call.
"It just gave us confidence," said Smith, a midfielder on the '04 squad from Tophat in Atlanta. "They trusted us to do this on our own."
Introducing, Isabel Smith from the Southeast Conference of @TophatSoccer! This outgoing GA Advisory Panel Rep values unity to help improve the players and the league to be the best. #GAWTP #GAFTP #GARising pic.twitter.com/Q5pmtWBiz4

— The Girls Academy (@GAcademyLeague) September 17, 2020
Only a few months earlier, a very different video call took place between directors and coaches of clubs that would form the Girls Academy. They were dealing with the wreckage of U.S. Soccer's decision to shutter the Development Academy, which left most of the clubs on the call without a league to play in going forward. Decisions were being made fast.
Listening in, Oakwood SC coach Tiffany Weimer, just a year removed from a 14-year playing career, felt there were some voices missing.
"I wonder what the players think," she thought. "I wonder how they feel."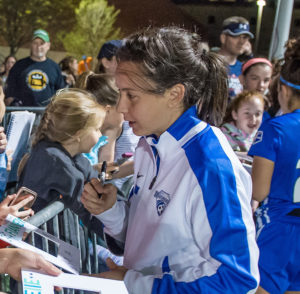 Aided by Ashlee Fontes-Comber and Jen Lalor, Weimer quickly helped to put together a survey that formed the basis for a new concept in youth soccer — a leadership panel for the athletes, not the parents or coaches, to voice their ideas and opinions directly to the league's Board of Directors.
"A lot of times when we're talking about youth sports adults just assume that they know how players are feeling, what players want," Weimer said. "I just think those days should be over."
The feedback from the players was clear. They understood the problems that had been plaguing their own experiences. They were just waiting for somebody to listen.
"We know what we think is best for us, and I think a lot of times what we needed sort of got mixed in with the emotions and politics of leaders," Smith said.
[+READ: California's COVID-19 restrictions force Girls Academy club to move event to Utah]
April Showers
From the time the DA formed in 2017, top-level girls soccer across the nation was a powder keg waiting to explode. Battle lines were drawn with the established top league, the Elite Clubs National League (ECNL). Clubs and top players were forced to choose between platforms.
Players were met with uncomfortable new rules, most notably a mandate from the federation banning players who participated in the DA from competing for their high schools. Strict substitution laws also became a burden.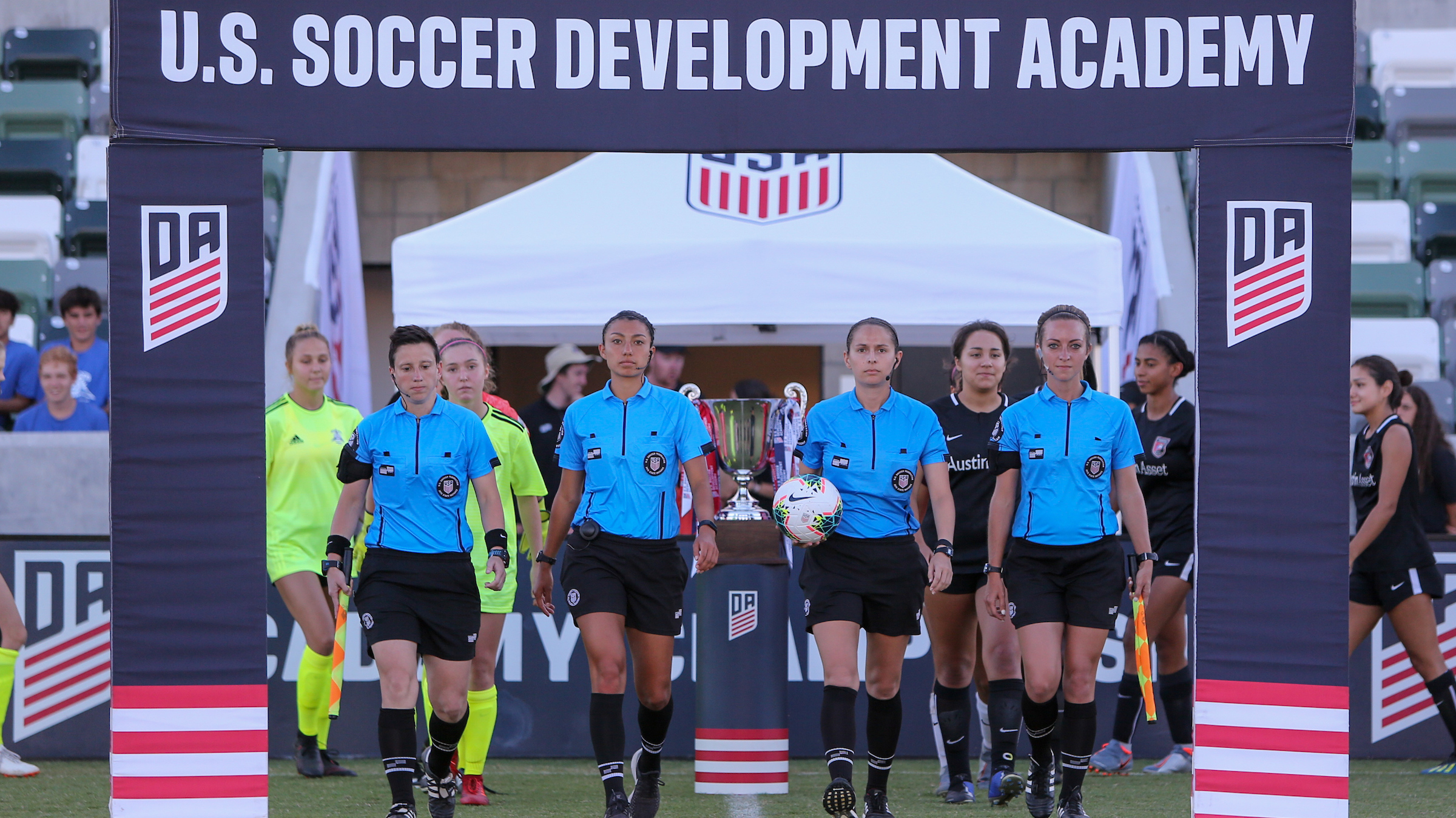 In April, Lonestar Soccer Club director Brian Monaghan told the Austin American-Statesman that the DA clubs had reached a consensus to change both of those rules prior to the league folding. Loosening both restrictions became guiding principles in the formation of GA. However, some of what the DA brought to the girls game survived, including coaching education and licensing requirements as well as a focus on the training environment at each club.
"When the DA launched there were several great concepts or ideas that U.S. Soccer had," said GA president Wes Schevers, Girls Academy Director at Lonestar Soccer Club in Austin, Texas. "The one that probably highlighted the best was club standards. I think that's something that will not go away and is something we'll continue with the Girls Academy."
For everybody in youth soccer, late spring was a time of confusion. ECNL was expanding to include former DA clubs, while leaving others — including Tophat, the No. 1-ranked club in the SoccerWire Top 100 — to fend for themselves. Other top academies, including the LA Galaxy and San Jose Earthquakes, shut down their girls programs.
"People were freaking out," said Elise Evans, a Stanford commit who landed with most of her Earthquakes teammates at upstart FC Bay Area. "There was clubs around us trying to take players. There was just a lot of back-and-forth. It's definitely mellowed out now. Everyone has realized the place where they want to be and where they're truly happy and where they want to develop."
When the dust settled, there were 69 clubs committed to the GA for 2020-21, representing about 7,000 players across seven conferences that cover a similar footprint to that of former DA. Girls Academy clubs claimed 27 spots of the SoccerWire Top 100 in June, including 11 in the top 50.
Top-to-bottom, the ECNL pool is stronger and deeper, but those inside the GA feel they have a platform — and a vision — to build on.
Looking Forward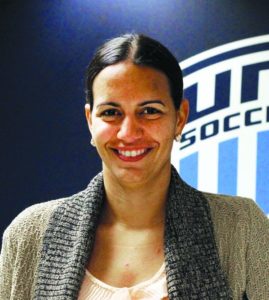 Each member of the GA Executive Board has a link to a member club, and then there's Fontes-Comber, whose fingerprints are all over the league's early existence. The former player at Florida State and NWSL executive with the Washington Spirit, and now CEO of her own management firm and vice president of United Soccer Coaches, was tagged to help guide the launch. With thousands of families and coaches yearning for answers in the midst of a global pandemic, there wasn't a lot of time to waste.
"Most of the time there's some silver lining in things," Fontes-Comber said. "What I've been pitching from the beginning is that from the demise, there's a rise. And that's the GA. If we get the right voices in here to collaborate, then we can really take this opportunity to make a change. Not just, it's going to be the top platform for girls.
"No, no, no. The whole athlete. The athlete and the person. As we started laying things down, like anything new you have to build trust. Trust gets built through your words and your actions. The steps that we've taken have definitely created a bit of trust and credibility to us internally with those clubs and then externally."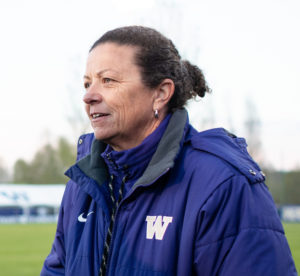 One of those early steps was to lure Lesle Gallimore, who retired last year after 26 seasons leading the University of Washington, to become the league's commissioner. Gallimore served on the USC board of directors with Fontes-Comber, and her former associate head coach and best friend Amy Griffin is on the GA Executive Board as technical director at the OL Reign Academy.
Gallimore said she bought into the vision and felt she could have an impact in changing the culture at the youth level. She acknowledged the uphill battle the GA will face in year one, as it strives to put itself on equal footing with the ECNL.
"To think that's going to happen overnight is a joke," she said. "If there's people that don't trust the process, don't trust us or me as a leader to work really hard to make that happen and they jump ship or go to the next shiny thing because on that day or in that year it seems better to them where they are, I won't be able to stop that. I do think there's enough people that believe in what we're doing and how we're doing it that will stick around long enough to help us be successful."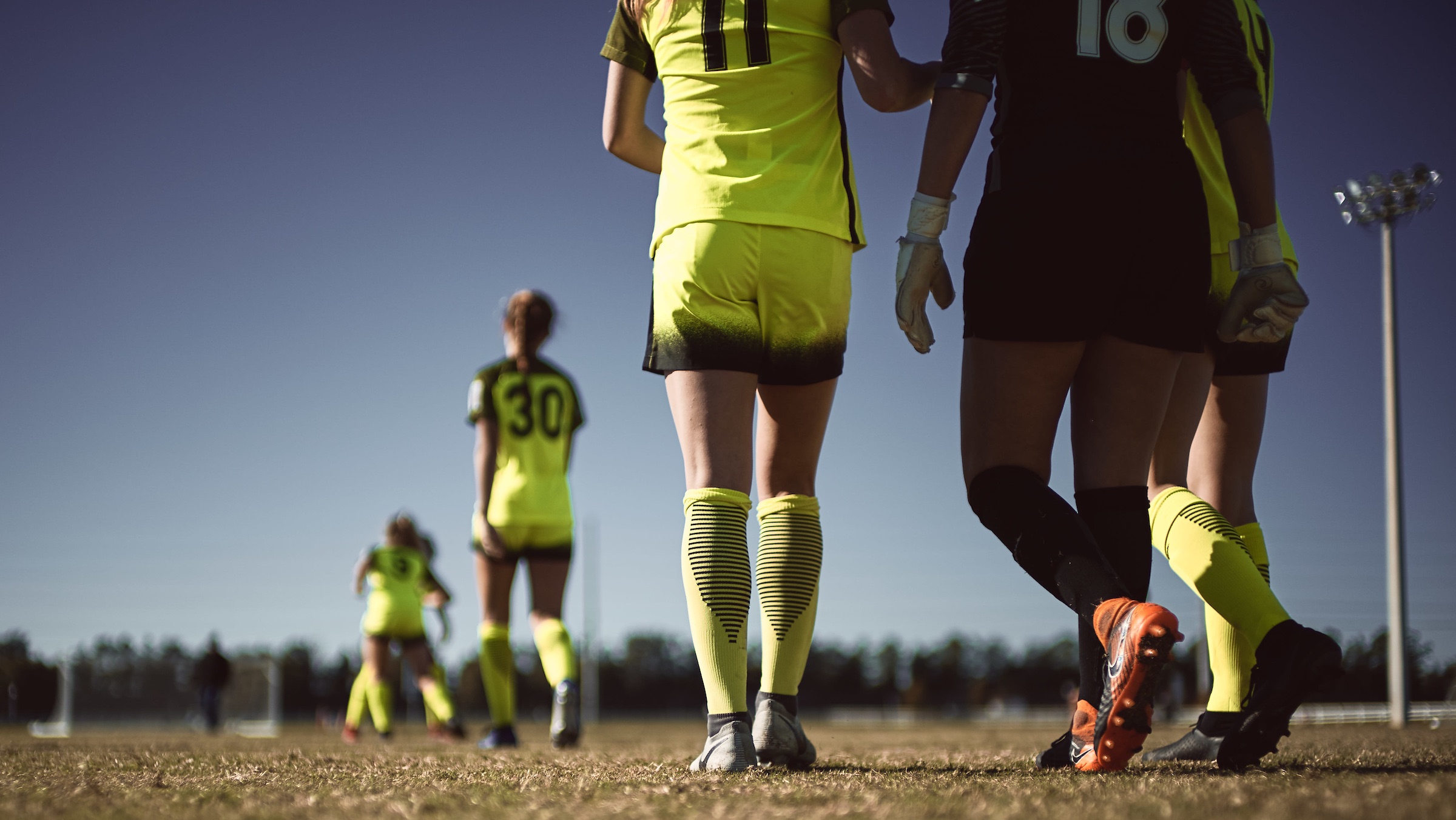 By Players, for Players
Initially, GA leaders are hoping their creation of the Girls Academy Advisory Panel — a product of the initial player feedback survey — will help the league differentiate itself.
"It's a slap on the wrist to us for (traditionally) not being more responsible adults and looking beyond our own vision for what we want to do," Fontes-Comber said. "These players, they have voices. It's just the fact that they have not been given that opportunity. What seems to be resonating is that they are appreciative of the opportunity. From my perspective, we talk as a society for at least the last decade now. It's like, 'Oh, we're lacking women leaders, we're lacking women coaches.' But where's the pipeline Are we actually doing anything to build that?"
The initiative is still in its early stages, but the players are already seeing its effects.
At Cincinnati United, defender Sydney Skinner and her teammates launched a social media account operated entirely by the players. And at Cedar Stars Bergen in New Jersey, players' desires for recruiting opportunities were met with a New York vs. New Jersey showcase event to kick off the season.
Nationally, the seven conference representatives said they have been driving conversations around the Black Lives Matter movement and how their clubs can be more active to increase diversity in youth soccer.
"A lot more player-led things have started to happen," Evans said. "Players seeing that we have a voice now in the GA has created a way for younger players to take initiative. If they see something they want to change they can get it to change, and hopefully working together to do that."
The GAAP concept, with designated player representatives on every team and club, and the conference reps who have the ability to present their ideas to the executive board monthly, ensures that the players have a say in what happens going forward. It's a far cry from the stress and uncertainty of those video calls back in April.
"Originally, when DA disbanded, on the boys side you saw that MLS quickly rose up and took the boys under their wing," Smith said. "It sort of left girls with nothing. At a lot of clubs, there was a lot of different issues that arose regarding different leagues and where players were going to play. I think GA rising has developed a league that is totally focused on player development and they want the best league for the players. It goes beyond just a soccer platform."
Related News
College Recruiting Commitment Tracker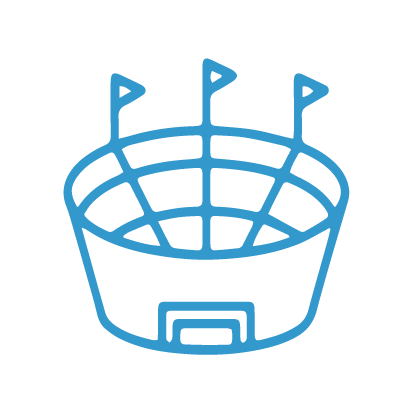 COLLEGE RECRUITING PLAYER PROFILES
Boost your college recruiting profile exposure with a LIFETIME player page on SoccerWire.com, the site colleges coaches rely on.
Basic $79 – for life
Featured $229 – for life
Featured PLUS $349 – for life
Add a Player Now