Girls Academy names leadership roles for Talent ID Program and Advisory Panel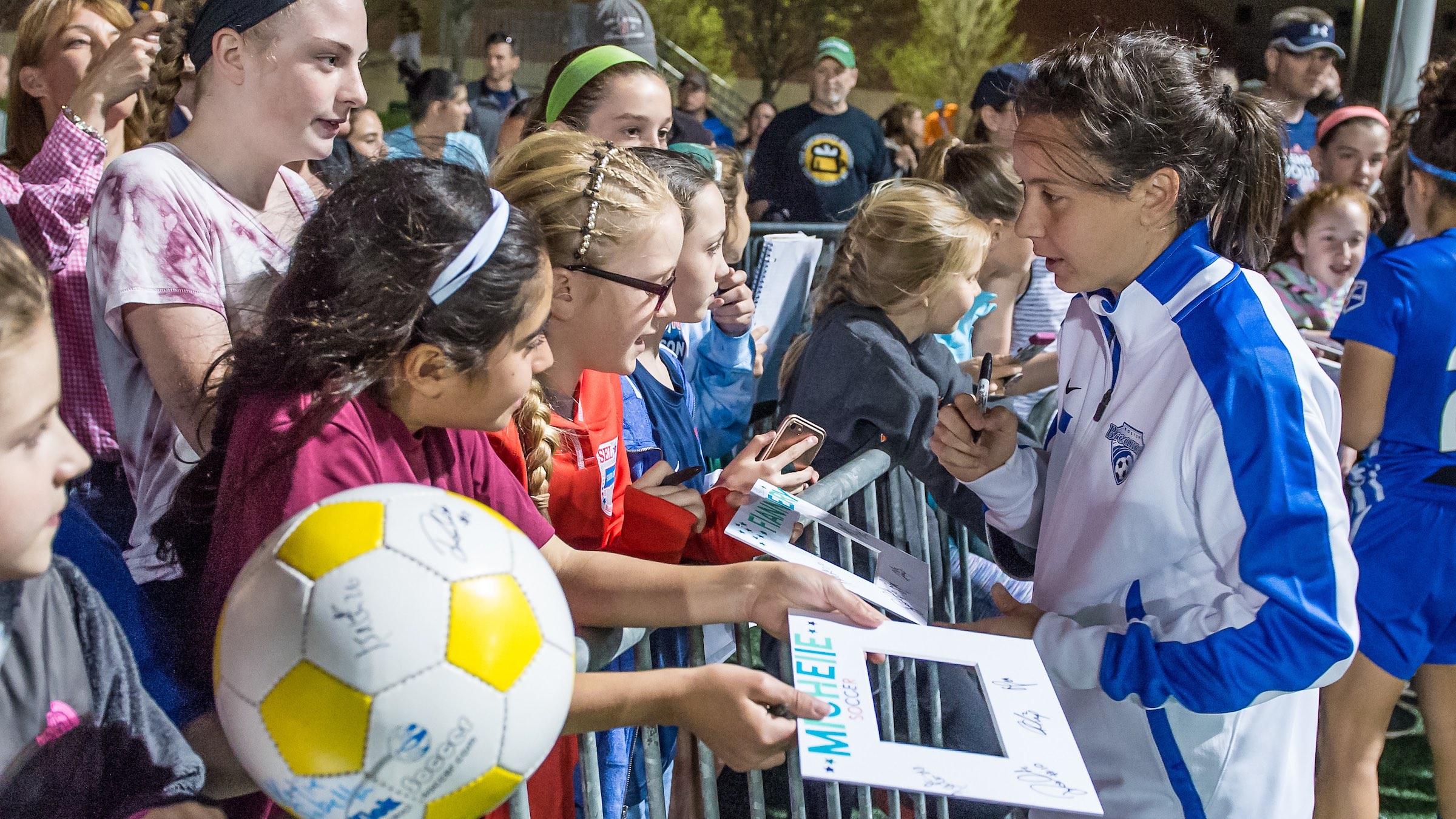 The Girls Academy has announced appointments for several key leadership roles within its Talent ID Program and Girls Academy Advisory Panel (GAAP).
Amanda Schmutz and Amy Griffin have been named co-chairs of the Talent ID Program. Tiffany Weimer, Jen Lalor and Ashlee Fontes-Comber will serve as co-chairs of the GAAP.
The Talent ID Program and GAAP will be among the cornerstones of the newly-launched, Girls Academy. The Talent ID Program will incorporate U.S. Youth National Team (USYNT) aligned evaluations for players across the country. It will also encompass annual Conference ID Events and National ID Events for the league's top prospects.
Meanwhile, the GAAP is the first-ever player-led board in youth soccer which represents the Girls Academy's 'by the players, for the players' philosophy. To learn more about the GAAP, Click Here.
Schmutz is a U.S. Soccer Federation "A" License coach, who serves as Director of Coaching – College Placement for Albion SC Las Vegas. She is a former standout player at the University of Utah and has over 20 years of coaching experience. She has helped youth players earn spots on some of the top NCAA soccer programs in the country, including ones in the Big 10, PAC 12, SEC and Ivy League.
Griffin is a former U.S. Women's National Team player and 1991 FIFA Women's World Cup champion. She has coached with the USYNT program across the U-17, U-20 and U-23 levels. She also has several decades of NCAA coaching experience, and currently serves as associate head coach at the University of Washington, where she has been a member of the staff since 1996.
Weimer is a 12-year professional player and is the all-time leading scorer in Penn State history (91 goals). She is owner and co-founder of Duktig Brand, and currently works with Oakwood Soccer Club and the Yale women's soccer program.
Lalor is a former USWNT and professional player, who has spend the past 3 years working for U.S. Soccer as a Technical Advisor and Club Development Manager in the Southwest Region. She is currently a coach and director for Albion SC in Southern California.
Fontes-Comber is a current member of the United Soccer Coaches Board of Directors and is a a founding member of the Girls Academy's Board of Directors. She is the former Chief Operating Officer for the Washington Spirit (NWSL) and Director of Operations for D.C. United Women (W-League). In addition, she is a former student-athlete at Florida State University and played semi-pro soccer in the W-League.
Each of the 7 Girls Academy conferences will have representatives for both the Talent ID Program and the GAAP. See below for a full listing of conference reps.
Talent ID Program Conference Reps:
• Frontier | Russell Finch | CO Rush
• Mid- America | David Robertson | Nationals
• Mid Atlantic | Bobby Puppione | FC Virginia & Joe Nemzer | Ukranian Nationals
• Northeast | Katie Schoepfer | South Shore Select
• Northwest | Eddie Henderson | ISC Gunners
• Southeast | Jerome Samuels | Weston FC
• Southwest | Platini Soaf | West Coast FC
GAAP Conference Reps:
• Frontier | Megan McCormick | [email protected]
• Mid-America | Katlin Okamoto | [email protected]
• Mid-Atlantic | Nicci Wright | [email protected]
• Northeast | Kelly Sims | [email protected]
• Northwest | Giovanni Monroe | [email protected]
• Southeast | Alexa Diaz | [email protected]
• Southwest | Kayley Sullivan | [email protected]