Girls Academy appoints Lesle Gallimore as first-ever Commissioner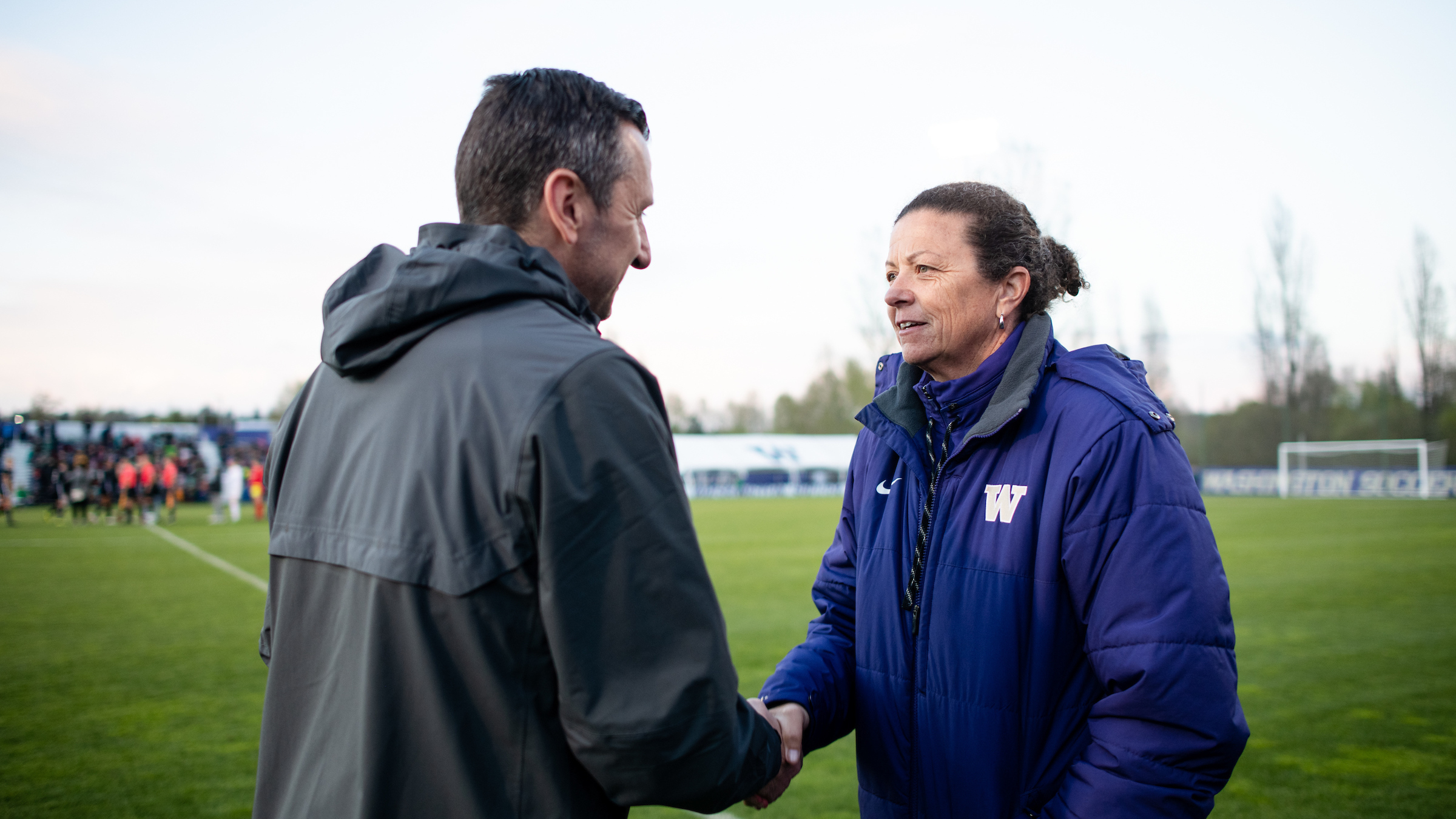 The Girls Academy (GA) has announced Lesle Gallimore as the league's first-ever Commissioner.
Gallimore joins the GA after serving as head coach of the University of Washington women's soccer team for twenty-six seasons. Her tenure included two Pac-12 Coach of the Year Awards, 15 NCAA Tournament appearances with two trips to the Elite Eight, and produced several All-Americans and National Women Soccer League (NWSL) players, most notably former U.S. Women's National Team standout, Hope Solo. Gallimore formerly served on the United Soccer Coaches Board of Directors for six years and as President in 2018.
Additionally, Gallimore has worked as an assistant coach and head coach at the U.S. Women's National Team and Youth National Team levels, and continues to serve as a National Instructor.
"On behalf of the Girls Academy, I would like to welcome Lesle to the GA family," said Wes Schevers, GA President. "Her background and experience speaks for itself. Lesle is tremendously accomplished and extremely well-versed in all levels of play with a proven understanding of the women's game. We both value the importance of always considering the impact on the player and their environment in each decision we make. We know, under her leadership, she will provide an everlasting experience that will impact both the GA player and the GA club member now and into a new era of youth soccer in the US."
"It is with great enthusiasm that I have accepted the position of Commissioner of the Girls Academy," said Gallimore. "I am a true believer that through collaboration we can do great things in life. This is also true in sport. Collaboration across our clubs, a dedication to operate with integrity, a commitment to the highest technical standards and the willingness to empower players in their own pathway, make the Girls Academy a league I want to support and help grow."
Gallimore will ease her way in as Commissioner and start full-time on August 1. She will serve as the spokesperson for the GA, driving quality standards, engaging stakeholders, and providing oversight on all operational functions. Her strategic direction will be guided by the mission, vision, and core values of the GA, derived from the voice of the GA players and the GA clubs.
"I want to thank the Board of Directors for this opportunity," said Gallimore. "I have been watching from a distance as to how this league came to be and I have been overwhelmingly impressed with their efforts on behalf of female players to provide not only a competitive environment, but to do it in a way that gives girls specifically a platform to grow as athletes and people. The girls and young women in the Girls Academy will know that their voices matter, their actions are powerful, and that their pathway is supported in a meaningful and genuine way."
The GA includes 7 conferences, 67 clubs, and over 7,000 players across the nation. The league's inaugural season kicks off in August with the first showcase event in November.