The St. James FC Virginia celebrates 26 seniors moving on to play college soccer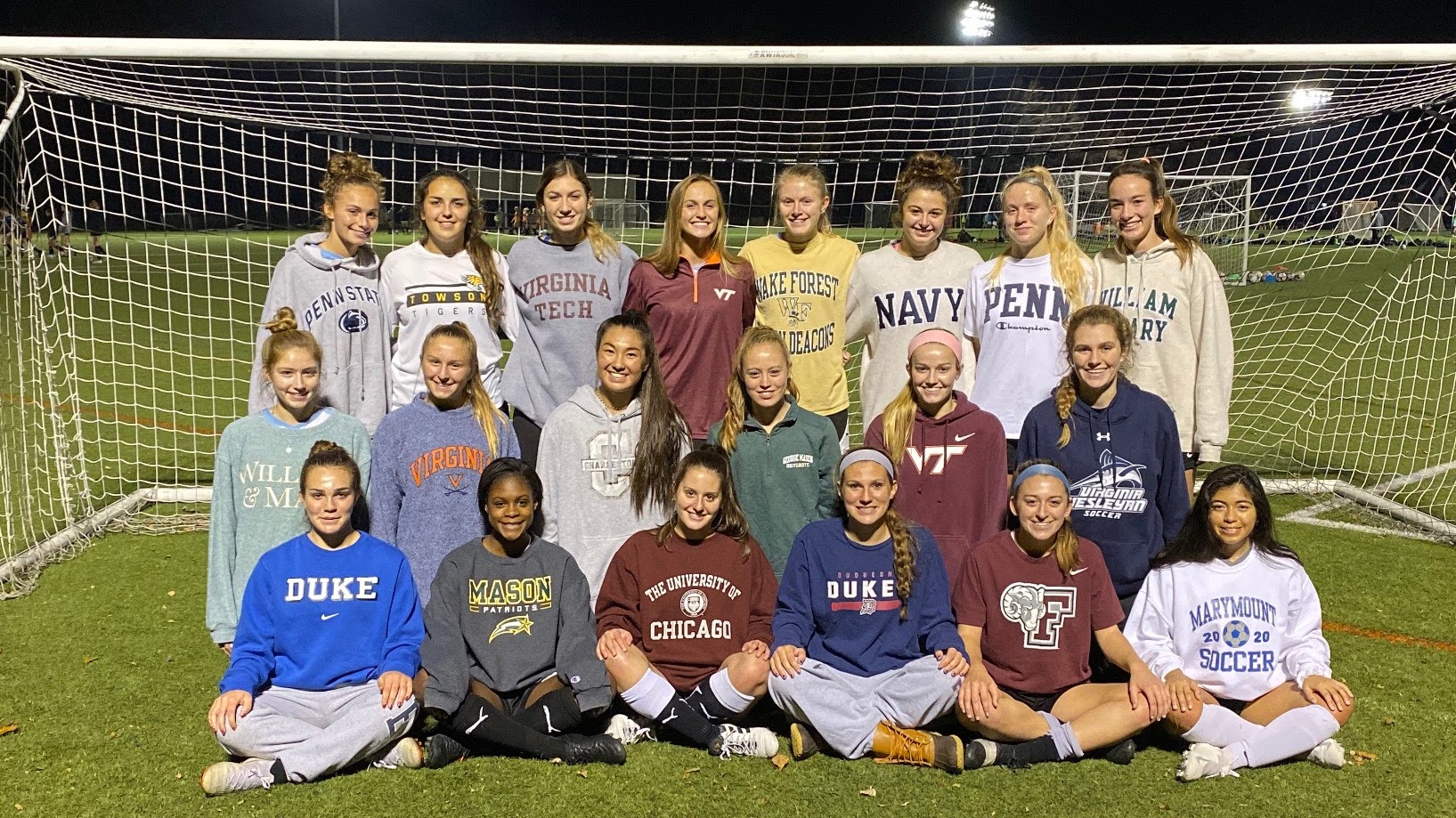 The St. James FC Virginia, an elite youth soccer program geared towards girls and boys U-9 through U-19, has announced that 26 of their student-athletes will be going on to play college soccer in Fall 2020.
Like many clubs around the country, TSJ FC Virginia has been honoring its graduates virtually, in order to maintain social distancing guidelines. As players faced the negative effects of COVID-19 lockdowns at home, especially for those who have dedicated themselves to the sport, TSJ FC Virginia worked to ensure that their players would not succumb to the challenges of quarantine.
Emphasizing the well-being of players, TSJ FC Virginia teams were able to keep up with online tools to complete assigned workouts, time trials, game scenario questionnaires via SportsLab360, tactics analysis programs on YouTube, and other activities that brought a sense of community off the field.
In addition to at-home programming, TSJ FC Virginia players were able to interact with college scouts through the efforts of the coaches, who developed a virtual scouting program.
Girls Academy Director Bobby Puppione stated: "This class not only represents talented players on the field, but first class women and men off the field; and we are looking forward to following their journey at the next level." With places secured at the University of Virginia, College of William and Mary, Virginia Tech, Duke and Wake Forest, TSJ FC Virginia is proud to be developing athletes that are able to face adversity head on."
See below for a full listing of TSJ FC Virginia's 26 seniors moving on to play at the college level:
| | | |
| --- | --- | --- |
| Name | Team at TSJ FC Virginia | College |
| Brianna Arevalo | U19 United Girls | |
| Kassidy Borden | U19 Academy Girls | United States Naval Academy |
| Christopher Chaplin | U19 Boys | |
| Allison Embroski | U19 Academy Girls | |
| Vinay Gadde | U19 Boys | |
| Schae Groton | U19 United Girls | |
| Molly Grubbs | U19 United Girls | |
| Jasmine Hamid | U19 Academy Girls | |
| Victoria (Dori) Haugen | U19 Academy Girls | |
| Jaylin Hunt | U19 United Girls | |
| Hassan Kanu | U19 Boys | |
| Brooke Kirstein | U19 United Girls | |
| Abigail Little | U19 United Girls | |
| Ashleigh Lockard | U19 United Girls | Virginia Wesleyan University |
| Riley McCarthy | U19 Academy Girls | |
| Carrie McIntire | U19 Academy Girls | |
| Riley Melendez | U19 Academy Girls | |
| Olivia Migli | U19 Academy Girls | Duke University |
| Bunny Nazari | U19 Academy Girls | |
| Victoria (Tori) Powell | U19 Academy Girls | |
| Katie Saunders | U19 Academy Girls | |
| Nicole Sellers | U19 Academy Girls | College of William & Mary |
| Lauren Teuschl | U19 Academy Girls | University of Pennsylvania |
| Alexis Theoret | U19 Academy Girls | |
| Ellis Wheeler | U19 Academy Girls | |
| Kenna Zier | U19 Academy Girls | College of William & Mary |