Michigan club Nationals hires David Robertson as Girls Academy Director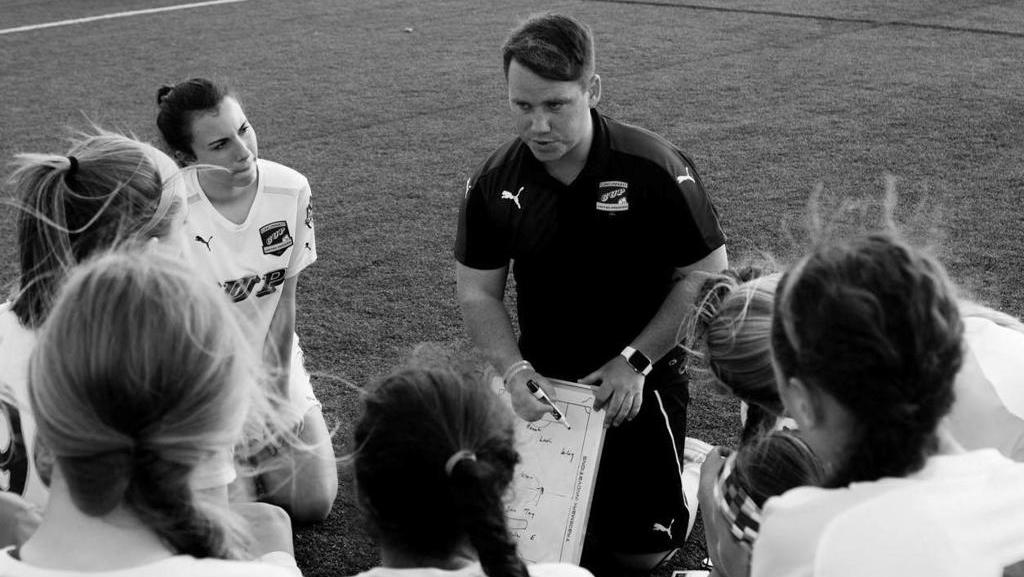 Pontiac, Mich. – David Robertson is joining Michigan club Nationals for the 2020-2021 soccer season as Girls Academy Director and coach.
With extensive experience in youth soccer over the last 15 years, current participation in the U.S.S.F. Academy Directors course, a U.S.S.F. "A" license, leadership of the Cincinnati Girls Development Academy, and with significant accomplishments and credentials, Robertson will offer a unique advantage to our players, families, teams and club.
Nationals Academy Director and owner Gronthik Chatterjee stated:
"David will be a phenomenal asset to the development of our players and to the club overall. Our staff has tremendous respect for David as we've gotten to know him over the last 10 years and as we've observed the continual successes achieved under his leadership in Cincinnati. David has established his credibility at the State, Regional and National levels, and he has consistently demonstrated strong soccer leadership and high-quality coaching which has resulted in tremendous development and achievements in Cincinnati. I am excited that David has chosen to join us to help us continue to build upon our platform of player development and excellence."
Robertson is joining Nationals after achieving strong success as the Cincinnati Development Girls Academy Director, and in his previous role as the Director for the girls' program at Cincinnati United Premier (CUP).
He was also one of the Cincinnati United Tournament Directors, during which time he was responsible for the Buckeye College Showcase. David's time with CUP resulted in noteworthy successes, such as: double-digit Ohio South State Cup Championships, multiple Regional and National League titles, and the CUP 00 Girls winning the 2017 USYS National Championship. David is proud to have helped so many players achieve their soccer dreams, with over 100 players going to the collegiate level, over 60 players brought into the Youth National Team ID Centers in Cincinnati, 13 player call-ups to the Youth National Team, and more. He has been recognized as 2016 Competitive Coach of the Year for Ohio South and US Youth Soccer Region II, and as one of four finalists for the US Youth Soccer National Competitive Coach of the Year.
Speaking on his new opportunity, Robertson stated:
"I am extremely excited and humbled to join the Nationals family as the Girls Academy Director. Having competed against Nationals, Waza/Gators for nearly a decade, I have been very impressed. It is one of the only clubs that could have drawn me away from what we have built in Cincinnati. The club and its leadership have an incredible vision for the future, and I am excited to help continue their upward trajectory as a dominant force in the youth landscape. I can't wait to get started and meet everyone in the Nationals community."
Robertson is originally from Newcastle, England, and has lived in the United States for over 20 years. He will be re-locating to Michigan by July 1.