California's COVID-19 restrictions force Girls Academy club to move event to Utah
By Quinn Casteel
SoccerWire Managing Editor
While the majority of U.S. states have eased restrictions on youth soccer activities entering the fall, thousands of young athletes in California still find themselves waiting for any sense of a return to normalcy.
For several months, the state has remained in Phase 1 of its COVID-19 protocol, which means that youth soccer clubs are limited to highly-regulated non-contact training, consisting mostly of individual ball work. In many California jurisdictions, players aren't allowed to even pass a soccer ball back-and-forth with their teammates.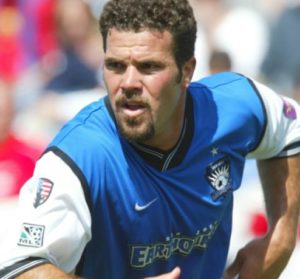 With no end in sight to the Phase 1 restrictions, at least one California-based organization – West Coast Soccer Club – is moving competition out-of-state. Led by former Major League Soccer and U.S. Men's National Team defender Troy Dayak, West Coast SC will hold its West Coast Regional Showcase tournament in Utah next month.
"We're struggling in California, we don't have anything from our local or state government on when we can play," said Dayak, who founded West Coast SC in 2011 and serves as the club's President and Director of Coaching. "We have a tournament scheduled for the [Girls Academy] and we didn't get any news back from the county about having the event, so we decided to move it to Utah."
West Coast SC is among 12 clubs competing in the Northwest Conference for the inaugural season of the Girls Academy, and was scheduled to host a showcase event in the Bay Area from September 26-27.
[+READ: ECNL shares positive results from study on safety of youth soccer amid COVID-19]
However, Dayak says that local and state officials have "gone silent" on him in the lead-up to the event. As a result, the West Coast Regional Showcase will now be held October 10-11 at the Regional Athletic Complex in Salt Lake City, and will be open to Girls Academy clubs along with teams outside the GA.
"This is not going to be an official GA event, but we do have GA teams traveling to it," said Dayak. "We have other teams from California that are in the same situation that want to play, and get their kids back on the field."
In addition to West Coast SC's GA teams, several other Northwest Conference clubs from California and Washington are expected to attend the Utah event. A few GA sides have dropped out of the event, since they haven't been able to adequately train and prepare for competition due to California's restrictions.
Another hurdle for youth soccer clubs at the moment is the NCAA's ongoing Recruiting Dead Period, which will prevent Division I coaches from recruiting in person for the remainder of 2020. The West Coast Regional Showcase has partnered with NextPro to film all games at the tournament, in order to provide college coaches will much-needed recruiting materials during the dead period.
"The college coaches are dying for content, they don't have any recent game film from anyone in California," said Dayak.
As for eventually returning to play in California, grassroots initiatives have not been acknowledged by state officials. Several Change.org petitions have reached 10,000 signatures or more, including the 'Kids1st Petition' supported by West Coast SC and other youth soccer organizations.
"We've been in Phase 1 for 13 weeks now, and it's been hard to do this for so long and keep the kids engaged without being able to pass the ball or anything," Dayak said. "We're trying to get anything back from Governor [Gavin] Newsom and haven't had any response. We had people on the ground at the Capitol in Sacramento, and haven't gotten any answers on when we can enter Phase 2 or anything."
Grassroots efforts by youth soccer communities have worked elsewhere in the country, including in New York City, where a large petition led to Mayor Bill DeBlasio ultimately reversing a decision to withhold field permits.
Dayak, who is a member of the San Jose Earthquakes' Hall of Fame, has provided government officials with positive data gathered by the MLS club, showing minimal transmission of COVID-19 during soccer activities. The Elite Clubs National League (ECNL) also shared research from the University of Wisconsin last week, which revealed equally positive data from youth soccer clubs throughout the country.
Utah has been a destination for soccer over the past several months, most notably as the host of the NWSL Challenge Cup. West Coast SC has partnered with Soccer Management Company headed by Steve Lovgren to host the West Coast Regional Showcase, which will be played with extensive COVID-19 health and safety protocols.