High Point University men's soccer adds five to recruiting class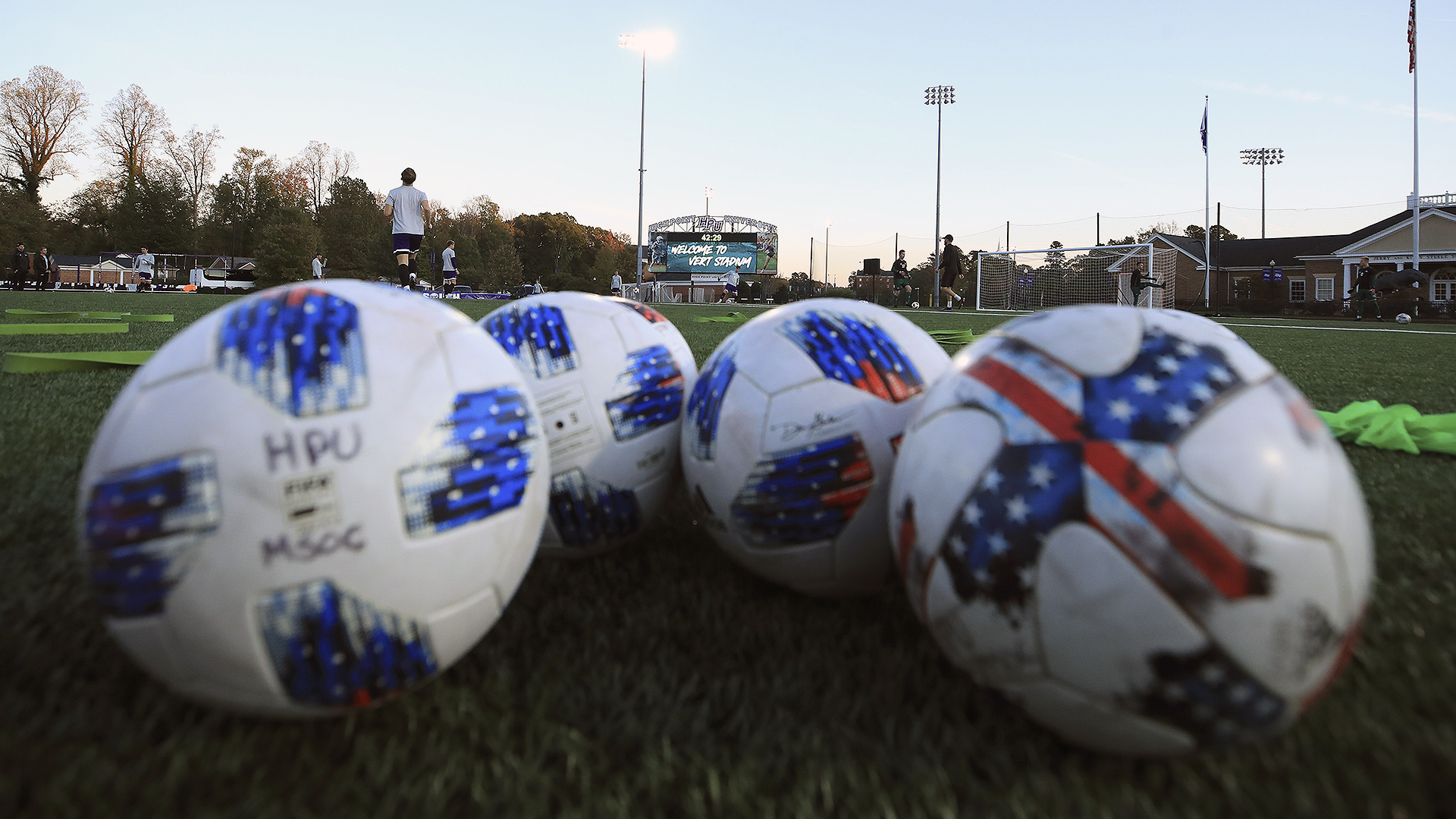 HIGH POINT, N.C. – High Point University men's soccer head coach Zach Haines has announced the addition of five more student-athletes for the upcoming 2020-21 academic year. HPU currently has the No. 12-ranked recruiting class for 2020 according to topdrawersoccer.com in the website's May rankings.
These five join Ricky Ceballos, Sebastian Chalbaud, Ousmane Gueye, Mason Marcey, and Erich Miller, who were announced earlier this spring as newcomers for the upcoming season.
Brady Hoffacker
Midfielder
Wilmington, N.C. | Wilmington Hammerheads
Helped lead U-18/19 Wilmington Hammerheads to six wins in ECNL before season was cut short… played high school soccer at Hoggard in Wilmington… scoring 11 goals on 53 shots and finished with eight assists, recording 30 points during senior season… helped lead Hoggard to a 11-3 conference record and 17-6 overall record as a senior… was named team captain, team MVP, Star New Varsity All-Region Team, All-County First Team, All-State First Team, and Coastal Preps All-County First Team.
Haines on Brady: "Brady comes to us from Wilmington Hammerheads, a club with great coaches and people whom I know well from my time at UNCW. The guys down there raved about Brady for a long time to us, and as we came to know him more as a player and person – we certainly recognized his leadership, academic, and soccer qualities. Brady will grow and develop in our environment as he is hungry to prove himself at this level and has the tools to do very well."
Cole Hyland
Defender/Midfielder
Bethesda, Md. | Bethesda FC
Appeared in 85 games over the past four seasons for Bethesda Soccer Academy, with 16 goals and 45 assists, primarily playing fullback and winger… played club soccer for Bethesda SC since 2012 and was invited to train with Tottenham Hotspur in 2015…  played in the National League in 2015-16 where he led Bethesda with 35 goals as a forward… most recently been a part of teams that finished third in the Atlantic Division of the US Soccer Development Academy, qualifying for the playoffs, and appeared in the inaugural USSDA Winter Cup.
Haines on Cole: "Cole comes from a fantastic club setup at Bethesda where he made a big impact in multiple positions for a very strong team. He is an excellent student as well, and someone we have really enjoyed getting to know in the recruiting process. He had a number of options early on but wanted to take his time and stay patient with selecting the right fit of program. We are excited that HPU proved to be that fit for him."
Cooper Lindfelt
Defender/Midfielder
Monrovia, Calif. | FC Golden State
Spent the last four seasons at FC Golden State and the last two as a starting left wingback for FC Golden State in the USSDA… played in 16 games with 15 starts, recording one goal and four assists in the 2019-2020 season… named captain and helped lead the team to an undefeated season before its early finish… currently at the top of his class at REV High School.
Haines on Cooper: "Cooper has family ties to HPU, so this paved the way for an opportunity to attract him to come from West Coast to East Coast. His Golden State team was one of the top teams in the DA before the season was canceled early, and Cooper captained this squad. That speaks volumes of his leadership potential. He has the versatility to play as a fullback, wingback, and winger on both sides. We are looking forward to working with Cooper and know he will bring a lot to the program on and off the field as he is also an outstanding student – top of the class at his high school."
Finn McRobb
Defender
Glasgow, Scotland | Celtic FC
Spent the last 10 years at Celtic FC, currently playing with the Reserves and under 18's… has played against youth team sides from Liverpool, Leicester City, Newcastle United, Wolverhampton Wolves, Derby County, Arsenal, Benfica, Real Madrid, Feyenoord, and Ajax… in 2018-19 season was a part of an under 18 team that reached the final of the Scottish Youth Cup… this season, helped the under 18 team with a record of 10-2-2 with five clean sheets and 12 goals conceded… began training permanently with the reserves in October 2019 and featured in six reserve team games.
Haines on Finn: "We are very excited about Finn joining us. He comes with a fantastic background from Celtic – one of the most storied clubs in Europe, where he made it to the reserves this past season which is a testament to his level of quality. He also excels academically and is someone we are certain will take full advantage of the student-athlete experience at HPU."
Jake Woody
Forward
Asheville, N.C. | Highland FC
Played for Asheville City SC of the USL League Two and NPSL, starting in three matches and seeing time in nine overall… Youngest player in club history at the age of 16… played club soccer for Highland FC, being named team captain and two-time MVP of the Eastern Conference… selected to attend and train with UE Cornella U17/18 team in Barcelona Spain in 2018, seeing action in four matches with two starts.
Haines on Jake: "We have known Jake for quite some time, as he attended multiple ID camps at HPU in recent years. He has a great deal of upside as an attacking player, and we believe he will thrive in this environment. Jake comes from a family of college soccer players and is just a wonderful kid overall. He understands the demands and standards that are needed to excel at this level, and we are excited to see him grow and develop here."