Grand Canyon University women's soccer bolsters 2023 roster with six transfers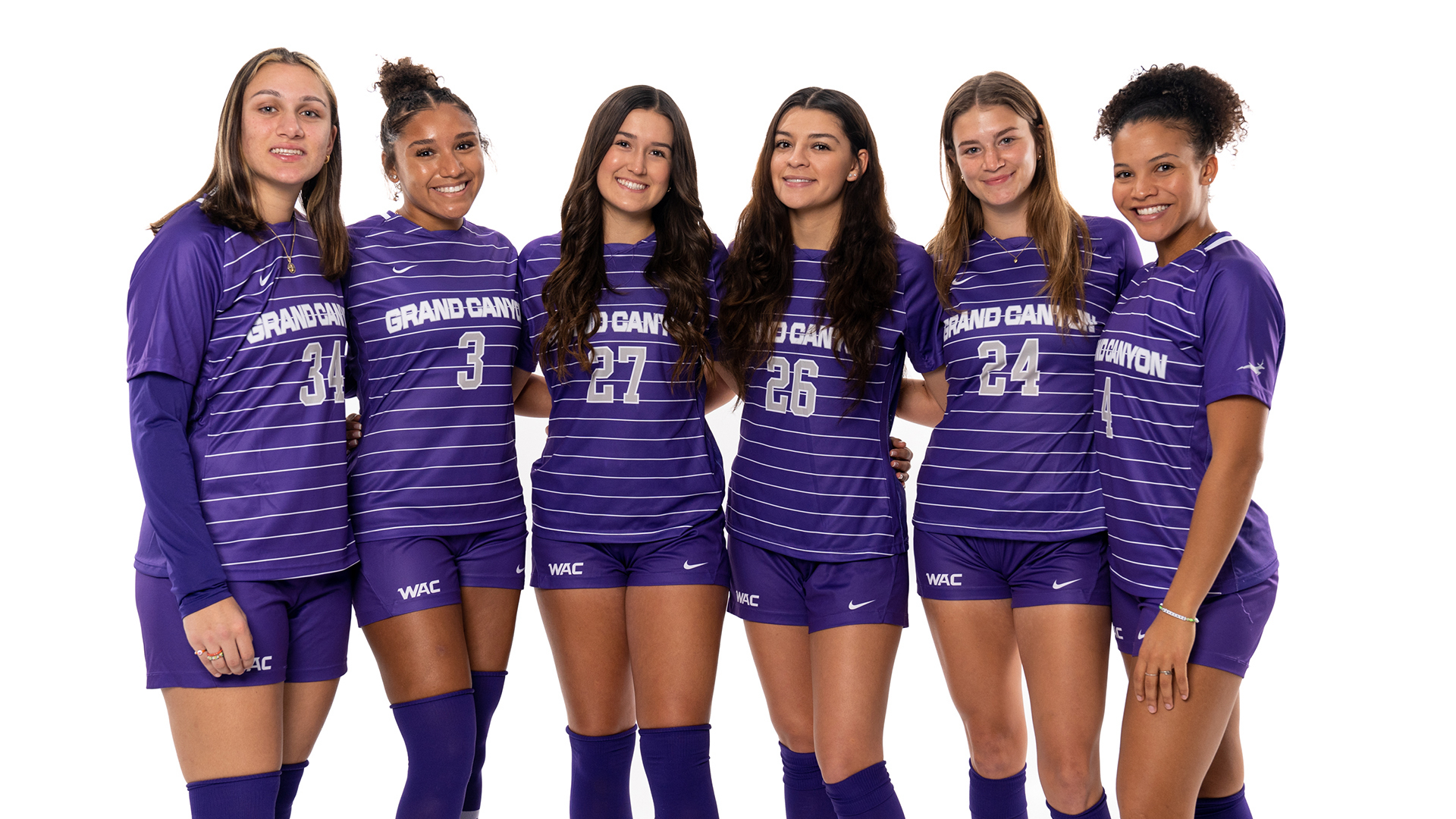 The Grand Canyon women's soccer team filled out its roster with the addition of six transfers who enrolled this month to join the program.
The six transfers highlight the local and national reach that the program has shown in recent years, bringing players from as close as Phoenix College to cross-country transfers from James Madison and Michigan State.
"We are thrilled and excited to announce that six great people and fantastic players are joining our awesome GCU soccer family this semester," Lopes head coach Chris Cissell said. "These student-athletes will fit in extremely well in our soccer family culture and team-first mentality."
MADDIE BRADY
Sophomore – Forward – Thornton, Colo. – Michigan State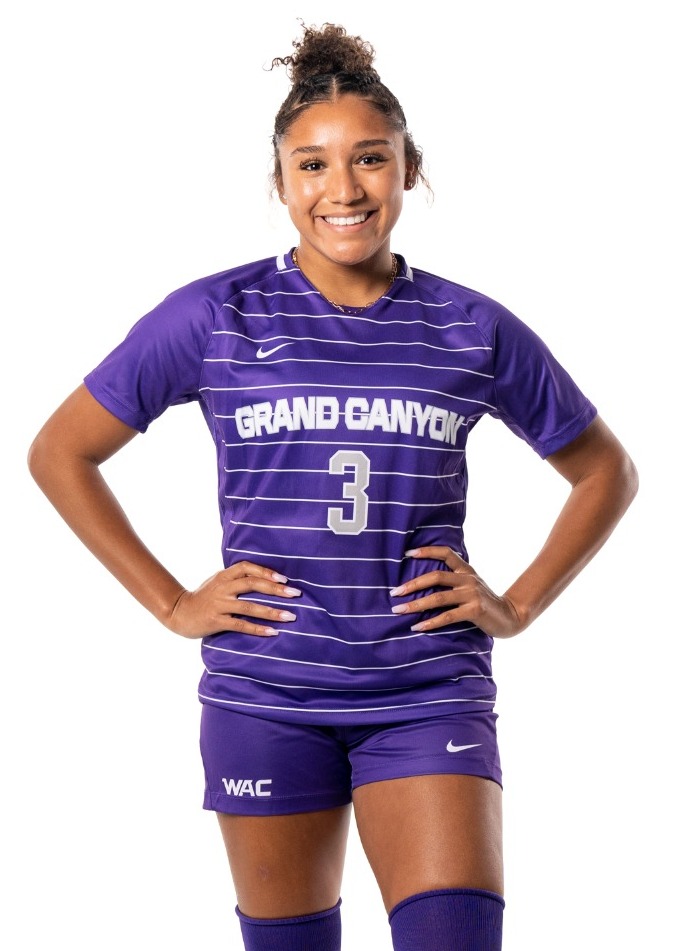 THE PLAYER: Brady is the latest Power 5 transfer to join the Lopes after playing her first collegiate season at Michigan State. The Thornton, Colorado, native shares a hometown with GCU's Freshman All-WAC honoree, AJ Loera, and she logged five minutes against her home state school, Colorado, in a 4-2 win on Sept. 11. The Spartans went on to win the Big Ten regular-season title with an 9-0-1 record and advanced to the second round of the NCAA tournament.
At Broomfield High School, Brady captured a state title and was named the Colorado 5A Player of the Year in her junior season. She earned two varsity letters in soccer and was named all-conference first team and all-state second team as a freshman. At club Real Colorado, she was named an all-region selection.
SCOUTING REPORT: "Maddie is someone we tried really hard to recruit originally and we are thrilled to welcome her in to our soccer family now. She is a very crafty, skilled, pacey winger that will fit in extremely well in our style and tactics." – Cissell
CARLY WALLER
Junior – Midfield – Reno, Nev. – Saint Mary's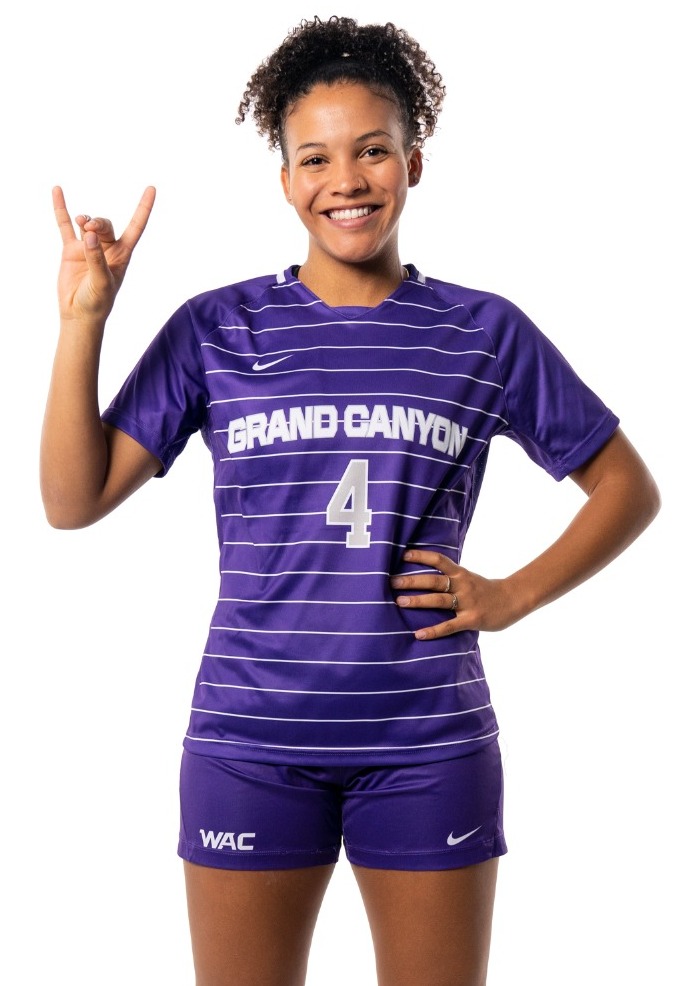 THE PLAYER: Waller joins the Lopes after three years in the competitive West Coast Conference with Saint Mary's. The Reno, Nevada, native played in 19 matches in 2020 and 2021, along with a pair of matches last year. The midfielder made her collegiate debut against Pacific on Feb. 20, 2020, and has logged 298 minutes in her career. In her prep career, Waller was a multi-sport athlete in soccer and track and field. For Robert McQueen, she tallied 11 goals and 23 assists while helping to capture a Northern Nevada championship.
SCOUTING REPORT: "Carly is a very athletic, very hard-working central midfielder that we are excited to have joining our soccer family. She is a 'box-to-box' midfielder who competes tenaciously." – Cissell
EMMA GREEN
Junior – Forward – Phoenix, Ariz. – Scottsdale Community College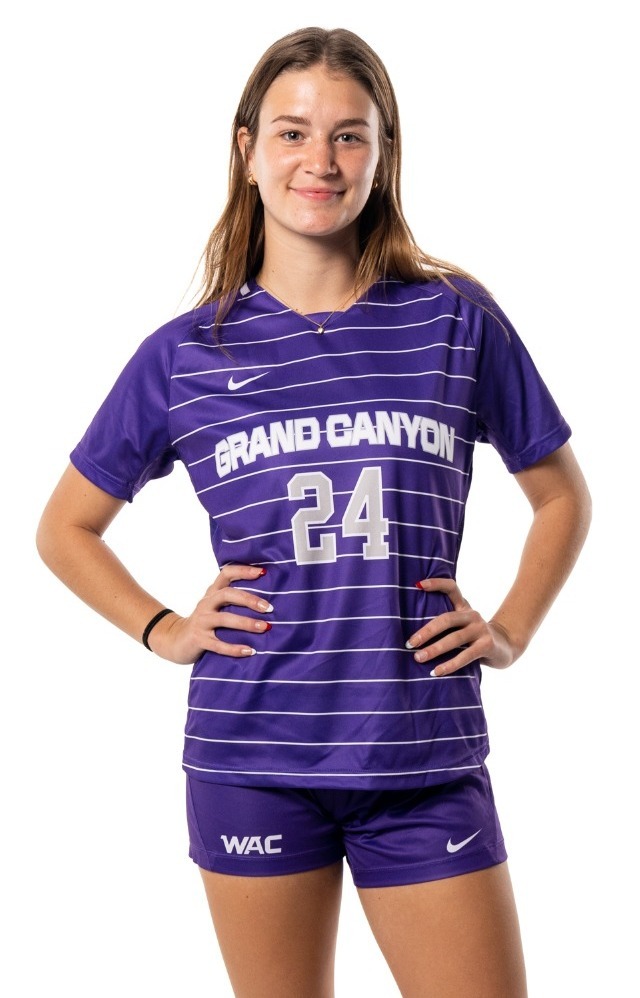 THE PLAYER: The local product from Desert Vista High School was a scoring machine for two seasons at Scottsdale Community College. In 32 games for the Artichokes, Green scored 36 goals and added 11 assists for 83 points. The forward from Phoenix tallied a goal and assist in her collegiate debut against Mesa Community College and recorded a point in eight of her first nine games.
Last fall, Green has 23 goals in 17 games for SCC, including a pair of four-goal games against GateWay Community College on Aug. 30 and Glendale Community College on Oct. 21. For her efforts, Green was named to the junior college All-America second team and earned all-conference and all-region honors on the first teams.
SCOUTING REPORT: "Another local standout who we are proud to be able to keep at home in Phoenix. Emma had a phenomenal season at Scottsdale Community College and earned junior college All-American honors. We are excited for Emma to join our soccer family." – Cissell

ANAHI CARDINAL
Redshirt Sophomore – Forward – Phoenix, Ariz. – James Madison
THE PLAYER: A local product from Xavier College Prep in Phoenix, Cardinal returns home after two years across the country at James Madison. After a redshirt season in 2021, Cardinal made her collegiate debut in 2022 by appearing in seven matches. She logged eight minutes in her first match against VCU and then took a pair of shots landing on goal in her second game at Morehead State. Cardinal was part of a talented Dukes roster that finished fourth in the Sun Belt while advancing to the conference tournament championship.
Anahi played club soccer for Arizona Arsenal and was teammates with current GCU forward Renee Sainz.  She was also part of the U.S. Youth Soccer Olympic Development Program for three years and captured a regional championship in 2015.
SCOUTING REPORT: "Anahi is a very good player who we are thrilled to welcome back to Phoenix. She is a very versatile player who we are excited to add to our soccer family." – Cissell
TAYLOR BERTSCH
Sophomore – Defender – Phoenix, Ariz. – Phoenix College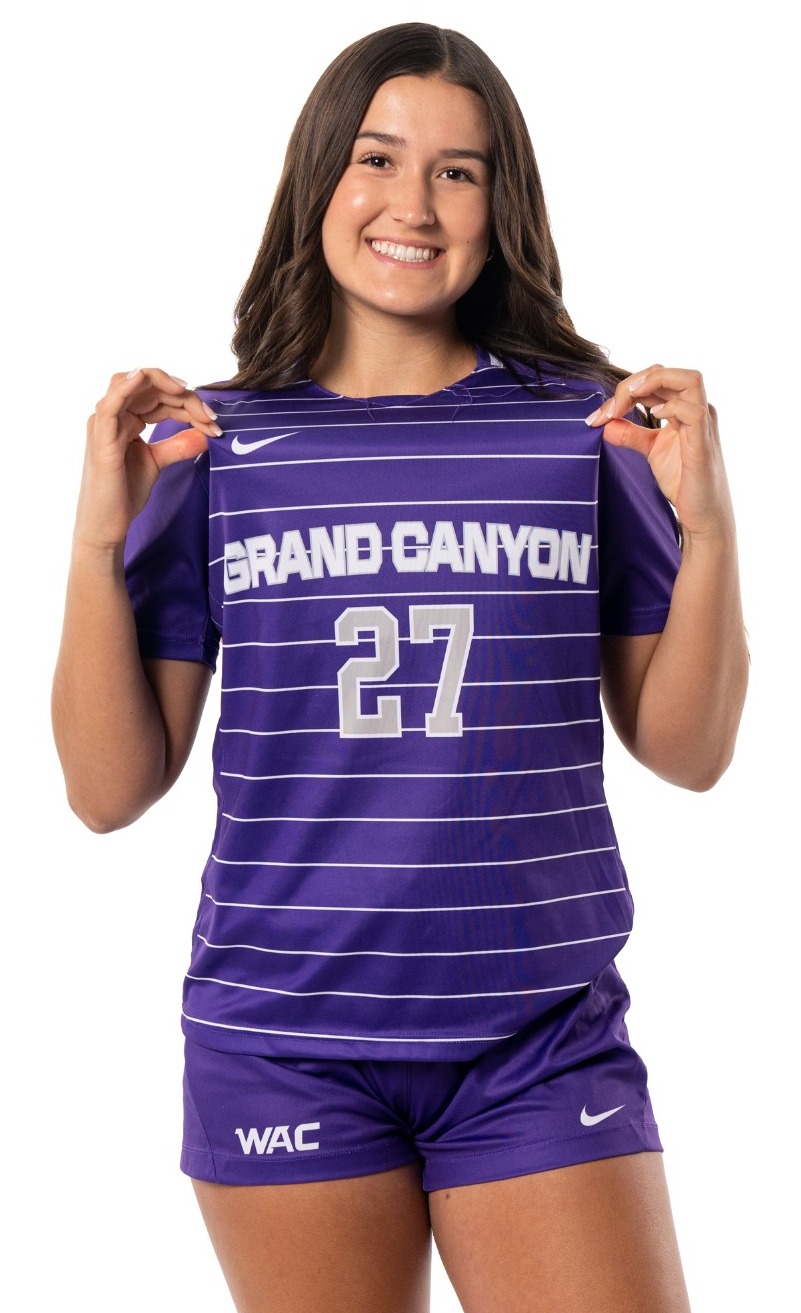 THE PLAYER: Bertsch brings national championship experience to the Lopes as she was part of a Phoenix College team that won the 2022 junior college Division II national championship. In her first collegiate season, Bertsch appeared in 14 games with one start and scored one goal with five assists. She was efficient in front of goal, finishing with an .889 shot-on-goal percentage on nine shots.
Bertsch collected her first collegiate point in her debut and scored her first goal against South Mountain Community College on Oct. 8. In the run to the national title, Bertsch appeared in two postseason games, tallying an assist against South Suburban College.
In her prep career, Taylor attended Sandra Day O'Connor in Phoenix, where she earned honors on the Sports360AZ All-Academic first team and was named her team's Most Valuable Player. At Inferno Soccer Club, she helped capture a state cup and went on to play in regionals in Boise, Idaho.
SCOUTING REPORT: "Taylor is a local player who originally caught our eye in one of our ID camps and we have been following her progress at Phoenix College, where she helped them when a junior college national championship this past fall. Taylor will fit in extremely well in our culture and we are excited to have her join our soccer family." – Cissell
MADDY OLIVER
Sophomore – Forward – Falls Church, Va. – Liberty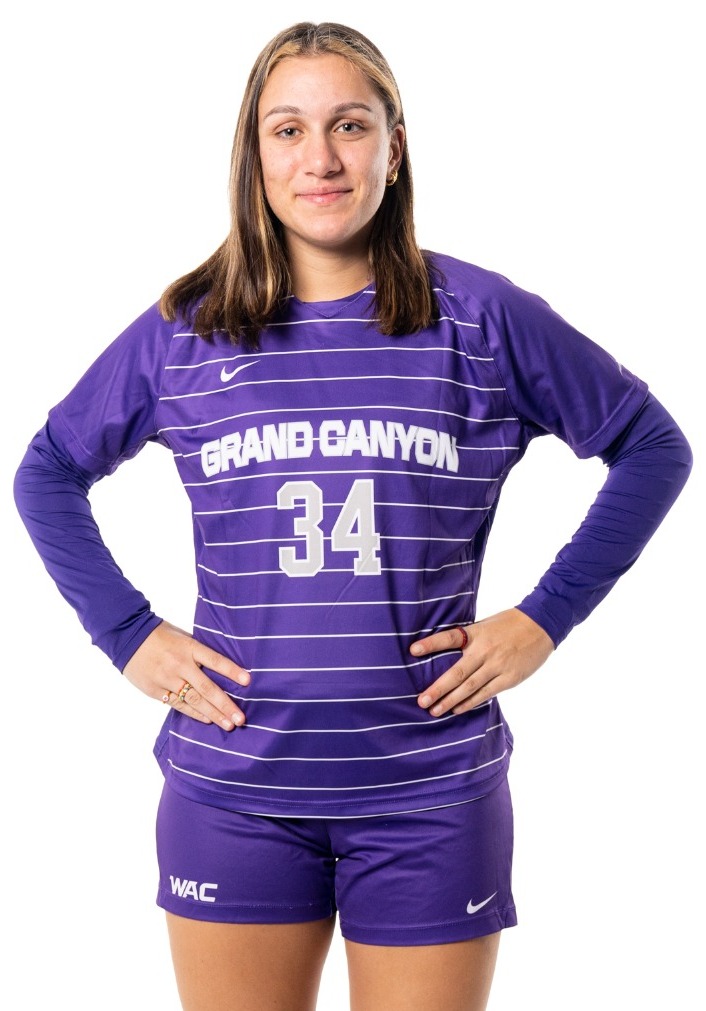 THE PLAYER: Oliver joins the Lopes after two seasons at Liberty. The Falls Church, Virginia, native played for the Flames in the 2020 and 2021 seasons. In 2021, Oliver was an All-ASUN second-team selection as she tied for the team lead with 18 points, scoring eight goals with two assists. She finished the season fourth in the conference in goals and had 10 points in conference matches. As a freshman in the spring of 2021, Oliver played in all 18 games with a pair of starts. Her first collegiate goal was the game-winner against James Madison and she came off the bench in the ASUN championship match as the Flames advanced to the NCAA tournament.
In high school, Oliver attended Trinity School and was named Woman of the Year. At her club Washington Spirit, she led the team in scoring and competed in the playoffs for five straight seasons.
SCOUTING REPORT: "Maddy is a true center forward, a true No. 9. She has a passion for the game and enjoys scoring goals and creating the opportunities for her teammates. She will fit in very well in our system, and we are thrilled to have her here at GCU." – Cissell