First set of Virginia State Cup champions crowned alongside Presidents Cup Finals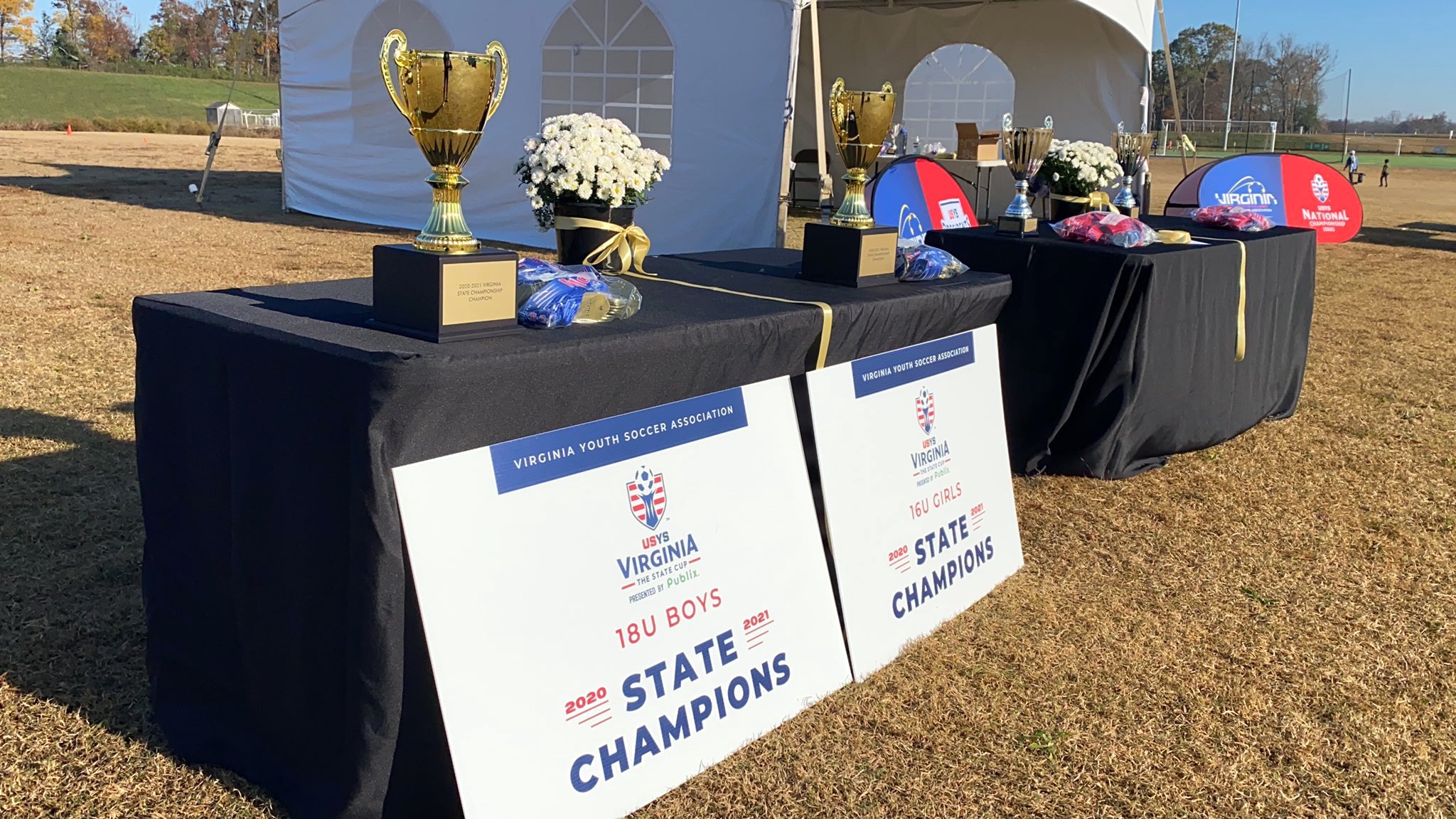 The first wave of Virginia Fall State Cup titles were decided over the weekend, alongside the Presidents Cup Finals.
Teams in the 15U through 18/19U age groups gathered at the Publix Virginia Soccer Training Center in Fredericksburg from November 7-8 to  take part in semifinals and title matches.
A total of 7 Presidents Cup champions were crowned, along with the first 3 Fall State Cup winners. Other divisions will play their remaining matches over the next two weekends.
Full Brackets and Schedules:
State Cup | Presidents Cup
Beach FC led all clubs on the first weekend of finals, winning the 16U Girls State Cup title and the 16U Girls Presidents Cup. The Virginia Beach club also had teams place 2nd in the 19/20U Boys State Cup and the 15U Girls Presidents Cup.
See below for a full listing of the Virginia State Cup and Presidents Cup champions and finalists that were determined this weekend, across the 15U-19U age groups:
State Cup
Presidents Cup