EDP Futures program holds successful Fall 2020 season at Maryland SoccerPlex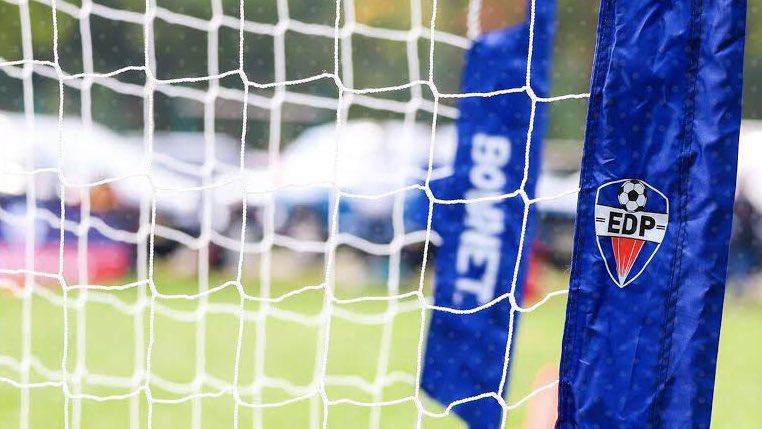 This fall, the EDP Futures program continued at the Maryland SoccerPlex, one of the top venues in the Northeast. All games are held on the Maryland SoccerPlex world-class grass fields and each age group has age-appropriate field size and configuration.
Matt Libber, Maryland SoccerPlex Executive Director commented: "EDP Futures is a great opportunity to provide a safe environment for players and coaches to work on development as a player, without pressure from the need to win. This type of environment is part of the core mission of the Maryland Soccer Foundation and Maryland SoccerPlex."
Teams from Maryland, D.C. and Virginia gather each Saturday of the fall season for organized league play at the SoccerPlex. Clubs include A1 Performance Training, Aspen Hill, Bethesda SC, Go Premier Soccer, Juventus Academy DC Metro, Laurel Lions, Liverpool FCIA MD, ROSA Legends, Takoma Park SC, The St James FC Virginia, and Total Futbol.
These games are following the EDP Zone 1 initiatives for 7v7, with no public scores or standings being kept.
Simon Collins, EDP Technical Director stated: "The response to the new initiatives has been fantastic. We worked very hard with our Club Leadership Advisory Groups to develop these initiatives, and are glad to see the clubs being receptive, and fostering the development of their players the right way."
"The fact that we could play matches this season was a huge relief to our families and their children," said Douglas Homer, Director of Soccer at The St. James FC Virginia. "We are deeply grateful to the Maryland SoccerPlex and EDP leadership for all that they have done behind the scenes to ensure that children and families have a safe and reliable game day experience every weekend."
Alan Lydiate, Academy Director of Liverpool FCIA Western MD said: "We love the EDP Futures program as it provides the players with a safe, competitive and developmentally-appropriate environment that allows them to have fun and develop their skills and love for the game. We had another fantastic experience this season, the kids love the competitive level and the chance to be challenged each week, all the coaches and clubs involved understand the importance of development over win at all costs, and the quality of the fields these kids get to play on is just incredible."
EDP and the Maryland SoccerPlex look forward to continuing their relationship and offering top clubs a league platform for 8U-10U.