US Youth Soccer National League Conferences East Region Recap: Nov. 7-8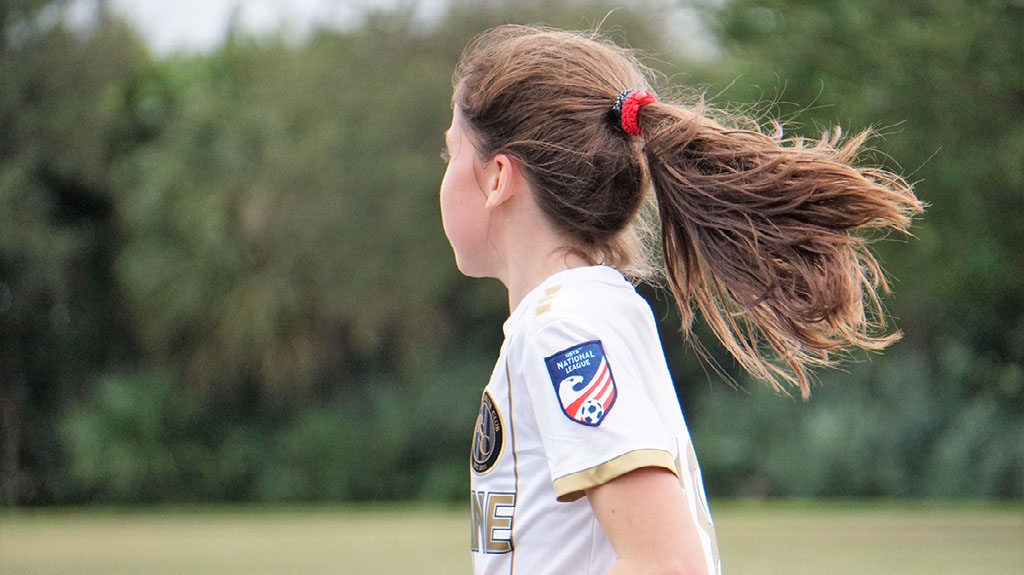 The US Youth Soccer National League Conferences, managed by EDP Soccer, saw teams in the 13U and 14U age groups play a crucial weekend of games for the Fall 2020 Season over Nov. 7-8.
As the season winds down, more divisions are being decided with slots in the Premier I Division for the spring season at stake.
The USYS National League Conferences are part of each team's pursuit of a place at the 2021 US Youth Soccer Eastern Regional Championships, this season being held June 25-July 1, 2021 at Tuckahoe Turf Farms in Hammonton, N.J.
Some of the key matches in the conference over the weekend were:
In the 13U Boys Premier I Red Division, Lehigh Valley United had two games over the weekend. LVU looked to jump Pennsylvania Rush, which entered one point ahead at the top of the table, before the two teams clash next weekend.
Lehigh Valley defeated FC Bucks by a score of 3-1 on Saturday, and then returned to the field Sunday and had a big win over West Mont United. With the two wins, Lehigh Valley United needs only a draw against Pennsylvania Rush in its next game, as it sits five points ahead of Pennsylvania Rush with two games remaining.
In the 14U Boys Premier I Red Division, first-place MSA 2007 Gunners Blue visited third-place Cedar Stars Academy Newark. MSA looked to continue a very impressive Fall season, while a win for Cedar Stars Academy Newark would keep its chance of catching MSA alive.
After 70 minutes, MSA saw its streak of six consecutive wins come to an end, as a Henry Gottfried goal for Cedar Stars Academy Newark was enough for the home side to secure a 1-1 draw.
"In a hard fought game by both teams, the result could have gone either way, but a 1-1 tie seemed fair on both sets of players," said Franklin Nwigwe, head coach of CSA Newark 2007 NL. "MSA are a quality team as their results and performances show. After a slow start to the season, I am pleased to see our boys competing and playing at this level. While a win would have been nice, the performance gives us a platform from which to learn and develop."
In the 13U Girls Premier I Red Division, Dynamite Academy won two games over the weekend, which brought it even on points with Lehigh Valley United.
With Lehigh Valley United currently 6-0-0 and Dynamite Academy 6-1-0, the teams' final game of the season against one another is shaping up to be extremely important in deciding the division winner.
In the 14U Girls Premier I Blue Division, Lower Merion SC Furia played Match Fit Academy FC 2007 Shore and Dynamite Academy WSC 2007 in its final two games of the season, as Lower Merion looked to finish its fantastic fall season with a first-place finish.
After defeating Match Fit on Saturday, 4-0, Lower Merion had clinched first place in the division, and finished out its standout season with a 1-1 tie with Dynamite Academy.
"The Furia have been working hard and consistently showing strong improvements," Lower Merion head coach Nicholas Severini said after winning the division. "We played in a very tough division with many good teams, but rose to the challenge. We showed that we are up to any challenge and played with a team philosophy. The girls put their teammates first while playing a creative skilled style."
In the 13U Boys Premier I Division, Coppermine 2008 Premier had another crucial game, as it entered the weekend two points back of Pipeline SC with a game in hand.
In a very balanced match with multiple counter attacking opportunities, St. Mary's Strikers Red capitalized midway through the first half with a beautiful cross from Benjamin Angus and a one-touch finish from Samuel Araujo. That goal gave St. Mary's Strikers Red a 1-0 win over Coppermine.
The division will be decided next weekend when both Coppermine SC and Pipeline SC take on a strong Baltimore Celtic side.
In the 14U Boys Premier II Division, Keystone FC Premier 07 faced off with Takoma Park SC Napoly, with a win needed to set up a division-deciding game with Pipeline SC in the final game of the season. Takoma Park SC Dreamers Napoly played spoiler as it defeated Keystone FC, 3-2. Takoma Park SC captain Bladimir Fuentes was a key to the team's success and Alex Ruiz added two assists.
With that result, Pipeline SC will finish on top of the Premier II Division.
In the 13U Girls Premier I Division, Penn FC Youth 2008 Black looked to clinch a share of first place when it took on LTSC 2008 Purple in its final game of the season.
In the first half, Emma Wasilewski made it 1-0 to Penn FC with a well-placed finish from outside the 18-yard box off a corner kick. In the second half, Hannah Sanson made it 2-0 when she neatly finished her breakaway. Kiya Cantone put the game away when she buried a set piece from distance by tucking it under the crossbar with less than 12 minutes left.
"The girls were motivated to finish the fall season on a high note after last week's draw," Penn FC head coach Austin Siodlowski said. "The team started to wake up, slowly, after the early morning drive. We were able to settle the game down in the second half after Hananh scored the second goal. The goal really allowed us to breathe and resulted in the team starting to connect more through each third."
In the 14U Girls Premier II Division, A3 Rangers took on FCGB COE 07 in their final game of the season, as A3 Rangers looked to lock up promotion to Premier I.
After trading regulation penalty kicks, both teams endured waves of momentum and shots on net. In the final minutes of the game, FCGB's Mamady Bamgoura broke through the defensive line with her speed and agility, beating the goalie to secure FCGB's 2-1 victory.
"It wasn't our best game, but the girls stayed focused till the final whistle," said Nenad Vilotijevic, FCGB Director of Coaching. "We faced pressure that challenged our girls as they worked to switch sides, move opposition and find open gaps. Our commitment to moving the ball ultimately helped us earn the win."
In the 13U Boys Premier I Division, Lake Grove-Newfield Wildlings took on French Football Academy Kante, with a chance to clinch first place with one game remaining, as LGN holds the head-to-head tiebreaker over Barca Academy Pro NY. The Wildlings won their seventh straight league game, taking them to 7-0-0 and clinching the division.
"It is a huge achievement to get first place in a National League Conference top division," Lake Grove-Newfield's Matthew Mannina said. "The hard work and perseverance that we demonstrate every time we step on the field is something special, and I am very proud of our team. We will continue to train hard and strive to compete at the highest possible level."
In the 14U Boys Premier II Division, BW Gottschee 07 East entered the weekend's game against NHP Wildcats with a two-point lead at the top of the table over Stony Brook SC Atletico. Those two sides are set to face off in the final game of the season.
BW Gottschee got a big 5-0 win behind two goals apiece from Jack Pendrick and Ben Chodon, and one goal from Luca Mazzilli.
"The team has worked extremely hard to prepare this season and to see the boys come together as a team and continue to have success is priceless," BW Gottschee coach David McCarthy said. "The boys' ability today to take their training sessions and apply them to the game, tactically, was the difference."
In the 13U Girls Premier II Division, Long Island SC 2008 Premier Blue and Rockville Centre Red Storm entered the game tied in first place with 13 points. Long Island SC got the better of Rockville Centre on the day, winning 4-0 with two goals each from Cat Evans and Ruthie Smalls.
"It was a great game today and my team really played well together," Evans said. "It was fun, and the team was so happy to win."
"RVC started very well with the majority of the first 20 minutes being in their possession. RVC pressed us high so we made a couple of changes to isolate our more athletic players and once we did, we were able to break their press and saw a shift in the momentum," Long Island SC coach Eric Schmidt said. "Much of the rest of the game was played in their half. Respect to their team, as they stayed committed to playing and connecting passes, but once we were able to get behind them, our athleticism just won out.
"It was a wonderful game. Hard fought and exciting from start to finish. Truly a game that we would play every weekend. RVC displayed technical and athletic ability only exceeded by their heart and willingness to battle."
In the 14U Girls Premier I Division, two of the best teams in the state of New York faced off in a crucial game, with New York Surf G07 Academy Blue looking to maintain its spot at the top of the table when it took on Clarkstown 07 Elite Samimi. In a highly competitive game, neither side was able to find a goal and the game finished 0-0.
"The game was very evenly played throughout the contest," New York Surf midfielder Rachel Nasshorn said. "We had a few good chances and good team effort. We were creative in the final third, but unfortunately we couldn't put one in the back of the net."
In the 13U and 14U Club vs. Club Divisions, AC Connecticut looked to stay unbeaten and move to 7-0-0 in both ages when it hosted Brooklyn Italians. AC Connecticut continued its winning ways with another victory for both the 2008 and 2007 National League teams.
First, the 2008 team continued its show of offensive firepower with a big win against Brooklyn Italians. Multiple players have been scoring all season long and putting on a great display on the field. Through seven games, the team has now tallied 43 goals.
The 2007 team is finding ways to win, and the game against Brooklyn Italians was no different as AC Connecticut came out with a 4-2 victory. AC Connecticut was in control, but Brooklyn Italians kept fighting and pulling a goal back until AC Connecticut's Daniel Rodrigues took over the match and helped set up the decisive game-winning goal.
"I keep reminding the team to be happy with their performance, but not satisfied until the league is done," AC Connecticut coach Steve Carneiro said after the match.
In the 14U Girls Premier I Division, Sporting CT 2007 Girls traveled to CFC North Regional looking to keep pace with New England Surf State Navy at the top of the table. In a high-scoring and very entertaining game, both teams played great attacking soccer as Sporting CT came away with a 4-3 win.
"We are very happy to come up with a win against a quality opponent," Sporting CT executive director Goran Vasic said after the match. "Everyone could enjoy beautiful weather and watch two teams going against each other from the start to finish of the game. We saw seven goals and some great saves by both teams' goalkeepers. We are happy to be part of very competitive USYS New England Conference this fall season."
In the 14U Boys Premier I Division, Western United Pioneers entered the weekend with a four-point advantage over Seacoast United Mass South 2007 Elite, who had one game in hand, with each team playing two games over the weekend.
After the weekend, it is now Seacoast with a one-point advantage, as it secured wins over New England Surf and Rush North Shore, while Western United Pioneers drew 3-3 with Rush North Shore.