Over 600 teams competing in 2020 Capital Fall Classic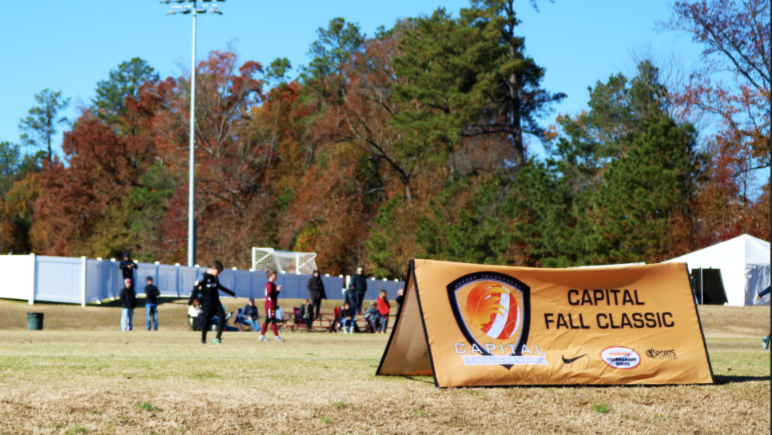 Published in partnership with the Richmond Strikers
A total of 607 teams are competing in the 2020 Capital Fall Classic, a large end-of-season tournament hosted by the Richmond Strikers.
Participating U9-U19 teams hail from clubs across seven total states, including: Virginia, Maryland, Florida, North Carolina, Ohio, Pennsylvania and West Virginia.
Over the course of three weekends this November, boys and girls teams from various levels of travel and recreational soccer are descending on Richmond, Va. to close out their fall seasons with a championship trophy.
Capital Fall Classic 2020:
Rec Weekend | Girls Weekend | Boys Weekend
For some, the Capital Fall Classic also represents a chance to earn an automatic berth in the 2021 Jefferson Cup, as the event serves as the only official qualifier for the prestigious spring tournament. Winners of the Premier Divisions at the Fall Classic's Boys Weekend and Girls Weekend will qualify for next year's Jefferson Cup.
Following the conclusion of the Recreational Weekend from Nov. 7-8, the Fall Classic's Girls Weekend will take place Nov. 14-15 and the Boys Weekend close out the event from Nov. 21-22.
Teams in the older age groups utilize the Capital Fall Classic as an opportunity for college recruiting. Numerous college programs from throughout the East Coast and beyond will be sending coaches to scout the event, while others – including NCAA Division I programs who are in the midst of an in-person Recruiting Dead Period – will have access to video from the tournament for recruiting purposes.
College Recruiting:
Men's Coaches | Women's Coaches
The Richmond Strikers have named BeTheBeast as their official scouting and recruiting partner, in order to connect players and college coaches on-site at the event.
Goalkeepers attending the Capital Fall Classic in the U11-U15 age groups are eligible to participate in Goalkeeper Clinics, which are hosted in partnership with 'Own the Goal: Elite Goalkeeper Training'.
Clinics are held on Friday evening before competition kicks off, in order to provide goalkeepers with an opportunity to sharpen up for the weekend ahead.
Goalkeeper Clinics:
Girls (U11-U15) | Boys (U11-U15)
As youth soccer organization across the country aim to return-to-play safely, the Richmond Strikers have provided COVID-19 protocols which will be enforced at all field locations during the Capital Fall Classic.