ECNL Boys Phoenix National Event 2022 Preview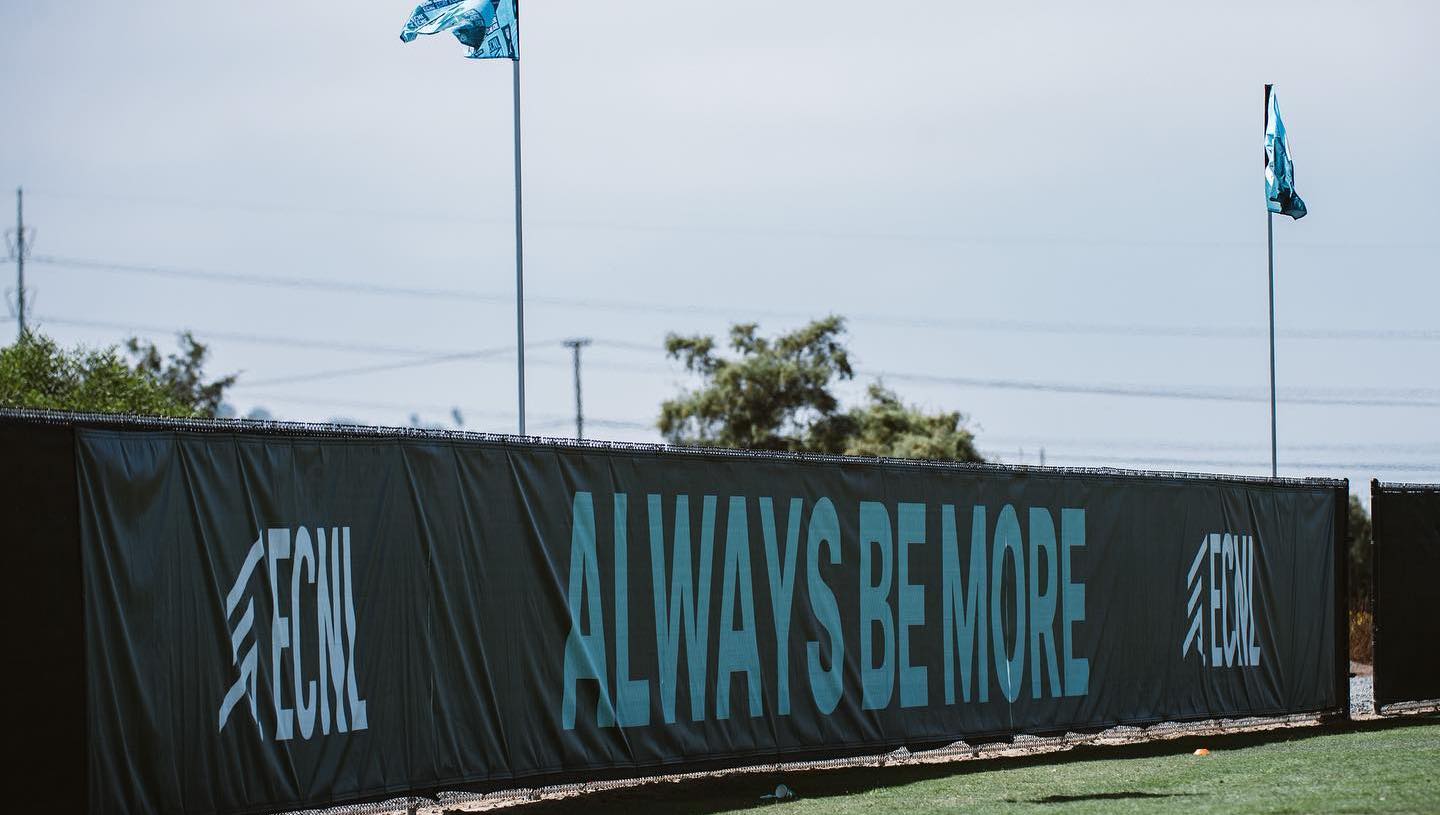 ECNL Boys is headed to Arizona this weekend for ECNL Phoenix (Nov. 18-20) at Reach 11 Sports Complex, in Phoenix, Ariz.
The event will feature some of the league's most dazzling talent and top clubs from around the country over the three-day event. This weekend's event will feature 158 from the U15-U18/19 age groups.
ECNL Phoenix will also feature the first boys National Selection Game of the season. The game will take place on November 18 at 6:00 PM on Field 1. The game will feature players from the U17-U18/19 age groups and can be live streamed here.
Check out all the information below to learn everything you need to know about this event.
Schedule: Every team is guaranteed three games in three days, playing competition of similar levels and designed to allow teams to play others outside of their conference. Check out the revamped ECNL app for the complete schedule. [View Schedule]
Full Team List: 57 clubs from six different ECNL conferences. See every team that will be competing at ECNL Phoenix here.
Recruiting Trail: With the NCAA regular season reaching its conclusion, college scouts are back out on the recruiting trail and will be in attendance this weekend at ECNL Phoenix for the first time this season.
New Kids On The Block: United PDX is in their first season with the ECNL and is the only boys club in the ECNL located in Oregon. This weekend in Phoenix they will get the opportunity to test themselves on the national stage against some of the ECNL's elite clubs. At the U18/19 age group United PDX faces off against Pride SC, Arizona Arsenal, and Slammers FC this weekend.
Hudl: ECNL partner, Hudl, launches its Hudl x ECNL Documentary pilot during halftime of the ECNL Arizona National Selection Game. They spent time on site at the facilities of different clubs as they explored A Day in the League with the ECNL. Full episodes and more Coming Soon …
More Information: To view the address for the complex, parking, and more ECNL Phoenix information, click here.
ECNL PHOENIX
November 18-20, 2022 | TEAM LIST
U15
U16
U17
U19
Central Valley Premier
AZ Arsenal
1974 Newark
AZ Arsenal
Eagles SC
Beach FC (CA)
AZ Arsenal
Beach FC (CA)
El Camino FC Salinas
BVB IA
Beach FC (CA)
BVB IA
La Roca FC
California Odyssey
Briceno
California Odyssey
San Juan SC
Clovis Crossfire
BVB IA
Crossfire Premier
Santa Rosa United
Crossfire Premier
California Odyssey
Crossfire Premier 2
Seattle United
Crossfire Premier 2
Crossfire Premier
Dallas Texans
Washington Timbers
Davis Legacy
Crossfire Premier 2
Davis Legacy
De Anza Force
Dallas Texans
De Anza Force
Del Mar Sharks
Dallas Texans Academy
Del Mar Sharks
Eagles SC
Davis Legacy
Eastside FC
Eastside FC
De Anza Force
El Camino FC Salinas
El Camino FC Salinas
Del Mar Sharks
FC Arizona
FC Arizona
Eastside FC
FC Tucson Youth SC
FC Tucson Youth SC
El Camino FC Salinas
Heat FC
Gretna Elite Academy
FC Arizona
LA Breakers FC
Heat FC
FC Tucson Youth SC
La Roca
LA Breakers FC
Gretna Elite Academy
LAFC So Cal
La Roca
Heat FC
Legends FC
LAFC So Cal
LA Breakers FC
Marin FC
Legends FC
La Roca
Mustang SC
Marin FC
LAFC So Cal
MVLA Soccer Club
Mustang SC
Legends FC
New Mexico Rush SC
MVLA Soccer Club
Marin FC
Pacific Northwest SC
New Mexico Rush SC
Mustang SC
Dallas Texans Academy
Pacific Northwest SC
MVLA Soccer Club
Pateadores
Pateadores
New Mexico Rush SC
Phoenix Rising FC
Phoenix Rising FC
Pacific Northwest SC
Placer United Soccer Club
Placer United Soccer Club
Pateadores
Pride SC
Pride SC
Phoenix Rising FC
Rebels SC
Rio Rapids Soccer Club
Placer United Soccer Club
Rio Rapids Soccer Club
San Diego Surf Soccer Club
Pride SC
San Diego Surf Soccer Club
San Jose Surf
Rebels SC
San Jose Surf
San Juan SC
Rio Rapids Soccer Club
San Juan SC
Santa Clara Sporting
San Diego Surf Soccer Club
Santa Clara Sporting
Santa Rosa United
San Jose Surf
Santa Rosa United
SDSC Surf
San Juan SC
SDSC Surf
Seattle United
Santa Clara Sporting
Seattle United
SLAMMERS FC
Santa Rosa United
SLAMMERS FC
Snohomish United
SDSC Surf
Snohomish United
South Valley United
Seattle United
Spokane Sounders
Spokane Sounders
SLAMMERS FC
Sporting California USA
Sporting California USA
Snohomish United
United PDX
Sporting Iowa
Spokane Sounders
Utah Avalanche
United PDX
Sporting California USA
Washington Premier
Utah Avalanche
Sporting Iowa
Washington Timbers FC
VSA Rush
United PDX
West Coast FC
Washington Premier
Utah Avalanche
Slammers FC II
Washington Timbers FC
VSA Rush
West Coast FC
Washington Premier
Washington Timbers FC
West Coast FC