ECNL Boys San Diego National Event set to feature 88 teams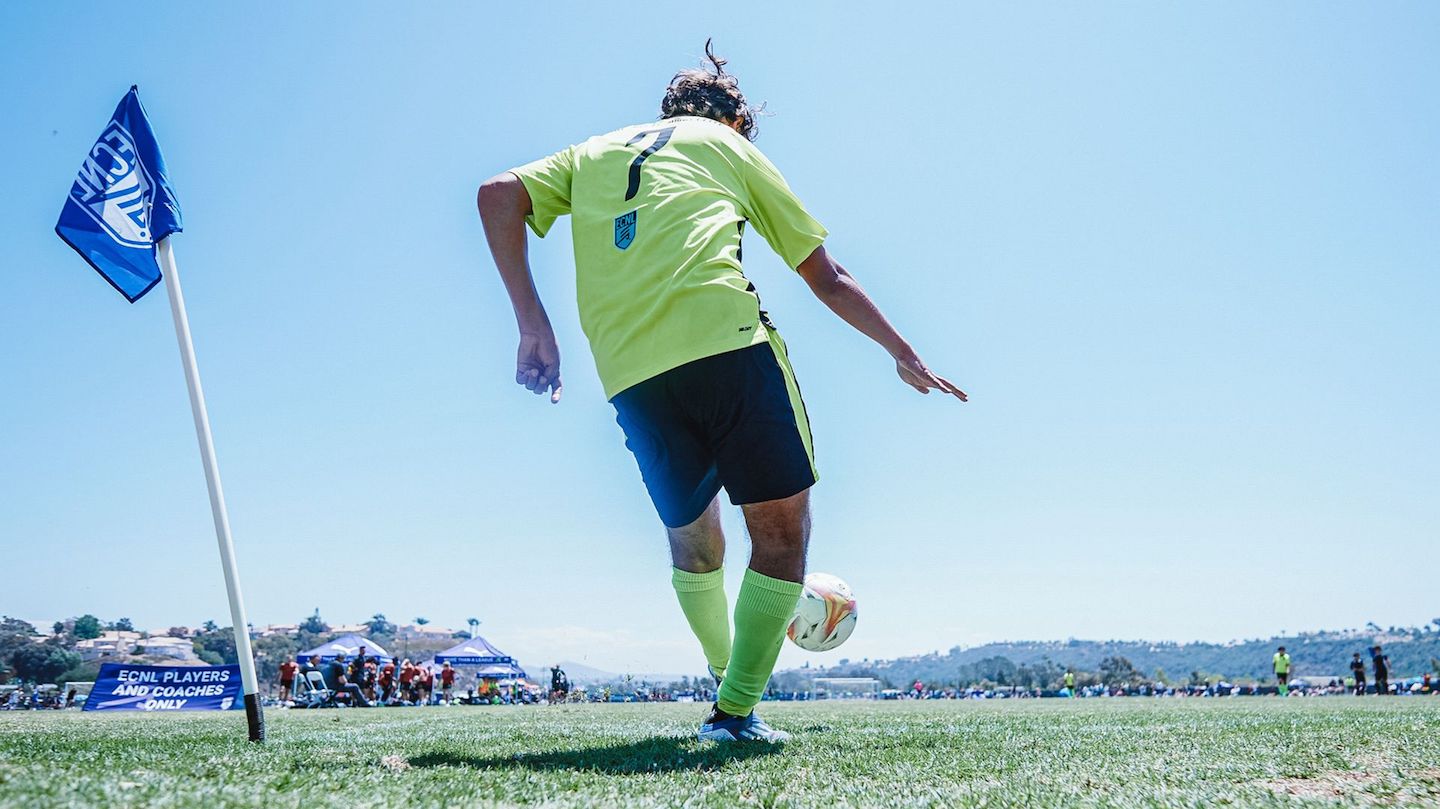 ECNL Boys is headed to the West Coast this weekend for ECNL San Diego, (Oct. 8-10), at Surf Cup Sports Park, in Del Mar, CA.
A total of 88 teams from the U12-U14 age groups will be in attendance over three highly competitive and entertaining days of action, with some of the nation's brightest young talent on display.
Check out all the information below to learn everything you need to know about this event.
Schedule: Teams from the U13 and U14 age groups will play three games over three days, playing competition of similar levels and designed to allow teams to play others outside of their conference. The U12 age group will play two games on Saturday and one on Sunday. Check the ECNL app for the complete schedule.
Full Team List: 38 clubs from six different ECNL conferences. See every team that will be competing at ECNL San Diego here.
Defending Champs: Last year's U13 National Champions, San Diego Surf, are ready to make another run to the ECNL National Championship. San Diego's weekend is highlighted with a rematch of the 2022 ECNL National Semifinal against Crossfire Premier on Sunday. They also take on San Juan SC and Seattle United this weekend.
Redemption Road: Legends FC, the 2022 U13 National Finalists, are also in action this weekend and ready to make another deep run to the ECNL National Championship. Legends FC take on San Antonio City, Santa Rosa United, and Davis Legacy this weekend.
More Information: To view the address for the complex, parking, and more ECNL San Diego information, click here.
ECNL SAN DIEGO
October 8-10, 2022 | TEAM LIST
U12
U13
U14
Beach FC (CA)
Albion Hurricanes
Albion Hurricanes
Del Mar Sharks
Beach FC (CA)
Beach FC (CA)
Eastside FC
California Odyssey SC
California Odyssey SC
LA Breakers
Classics Elite
Classics Elite
LAFC SO CAL
Davis Legacy
Crossfire Premier
Legends FC
Del Mar Sharks
Davis Legacy
Marin FC
Eastside FC
De Anza Force
Mustang SC
El Camino FC Salinas
Del Mar Sharks
MVLA
FC Tucson Youth SC
Eastside FC
Pateadores Soccer Club
LA Breakers
Eclipse Select Soccer Club
Placer United Soccer Club
La Roca FC
FC Tucson Youth SC
San Diego Surf
LAFC SO CAL
LA Breakers
San Diego Surf II
Legends FC
La Roca FC
San Juan SC
Marin FC
LAFC SO CAL
Santa Rosa United
Mustang SC
Legends FC
SDSC Surf
MVLA
Mustang SC
Seattle United
Pateadores Soccer Club
MVLA
Snohomish United
Placer United Soccer Club
Pateadores Soccer Club
United PDX
San Antonio City SC
Placer United Soccer Club
Washington Timbers
San Diego Surf
San Antonio City SC
San Juan SC
San Diego Surf
Santa Clara Sporting
San Juan SC
Santa Rosa United
Santa Clara Sporting
SDSC Surf
Santa Rosa United
Seattle United
SDSC Surf
Slammers FC
Seattle United
Snohomish United
Slammers FC
Spokane Sounders
Snohomish United
Sporting California USA
Spokane Sounders
St. Croix
Sporting California USA
United PDX
United PDX
Utah Avalanche
Washington Premier
Washington Premier
Washington Timbers
Washington Timbers
West Coast FC
20
34
34